It's Rootin' Tootin' Newton Time!!
Saturday Aug. 18, 2018   10:00 a.m.
71st Annual Newton Firefighter's Picnic
at the Firefighter's Park (Aug. 17-19), Newton, Wisconsin

Don't miss this big 3-day event Aug. 17-19—check the web for Tractor & Truck pulls,
and other events. 

Be there to check out the great food & fun!
Selling...Partial farm lines, estates, and a wide range of great consignments.

Look for…the last equipment from the Hardrath Estate, Waack Farms, and more!
Be sure to check the end of the listing  for the latest new additions!!
FOUR STRONG RUNNIN' REDS!!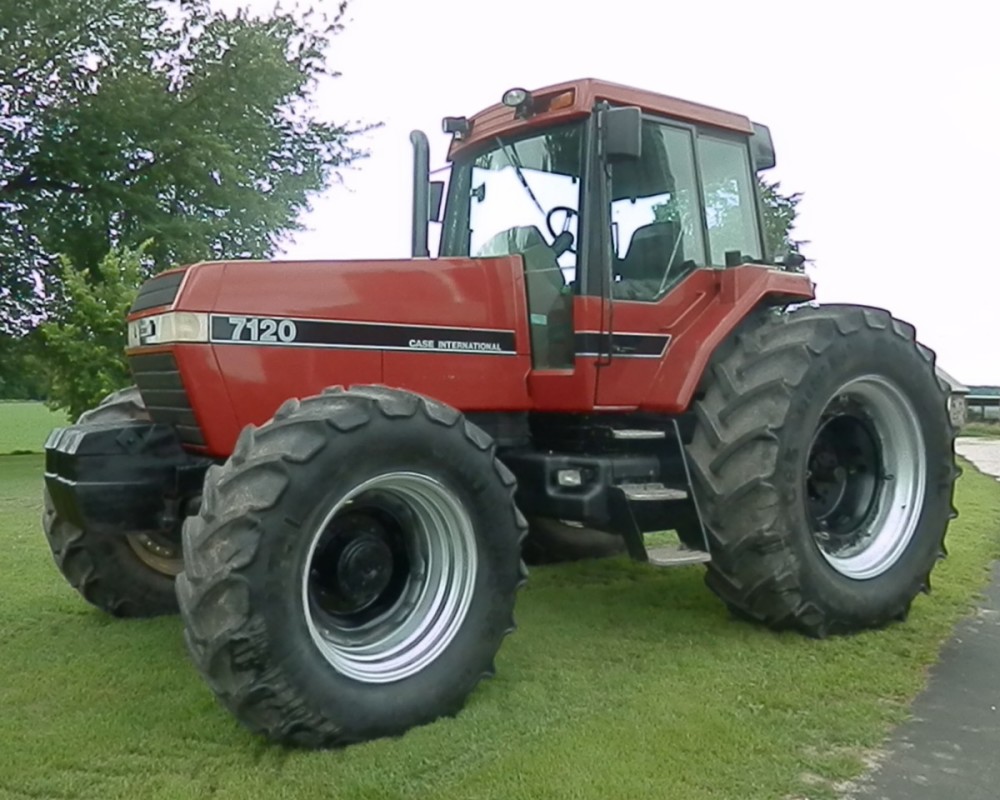 CIH 7120 MFWD Tractor, clean cab w/Deluxe seat, updated 134 A/C, 20.8x42's, dual PTO,

full rack of suitcase weights, SN 11572;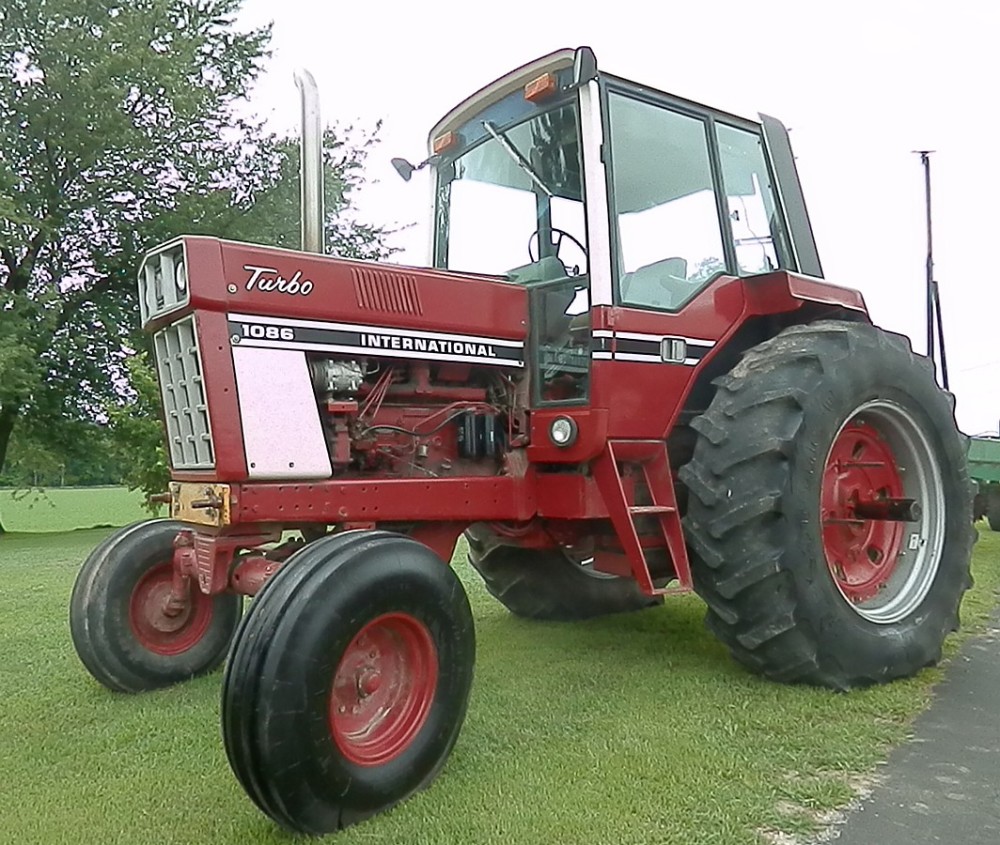 IH 1086 Cab, 38's, dual spd. PTO, Diff Lock,  Gen Step, & VERY STRAIGHT!
SN 10099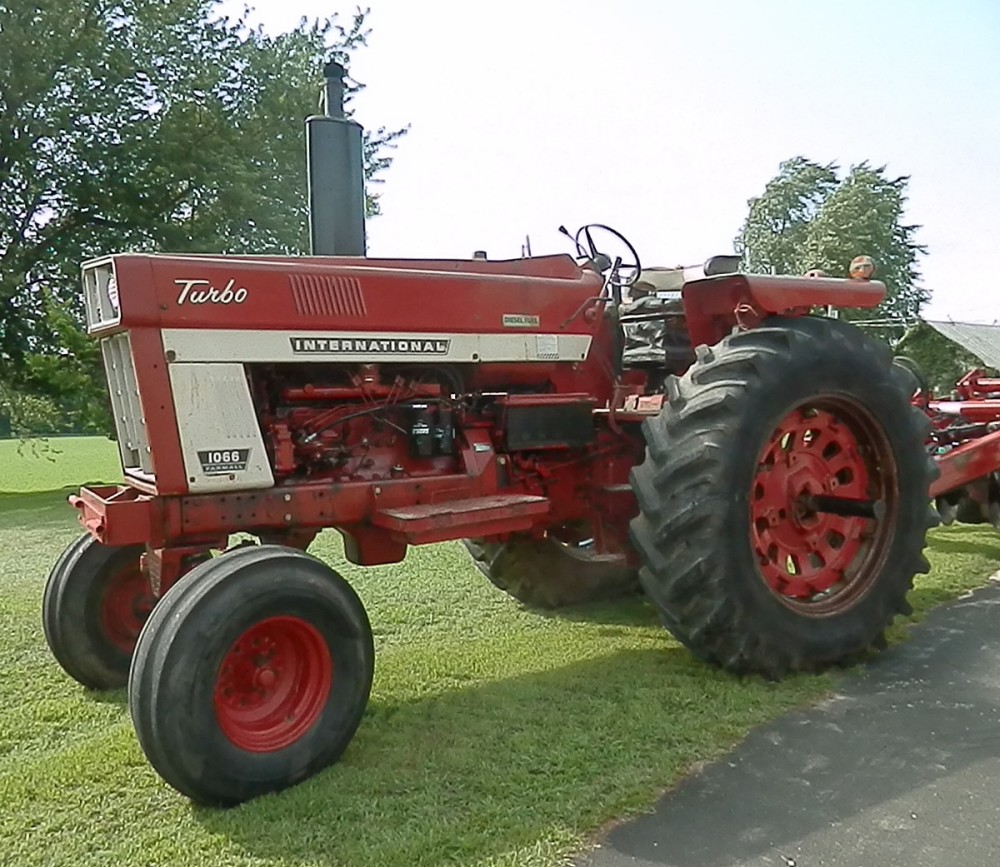 IH 1066 platform tractor, 38's FS (85%), DL, DR, Dual PTO, Froint Bracket SN 12309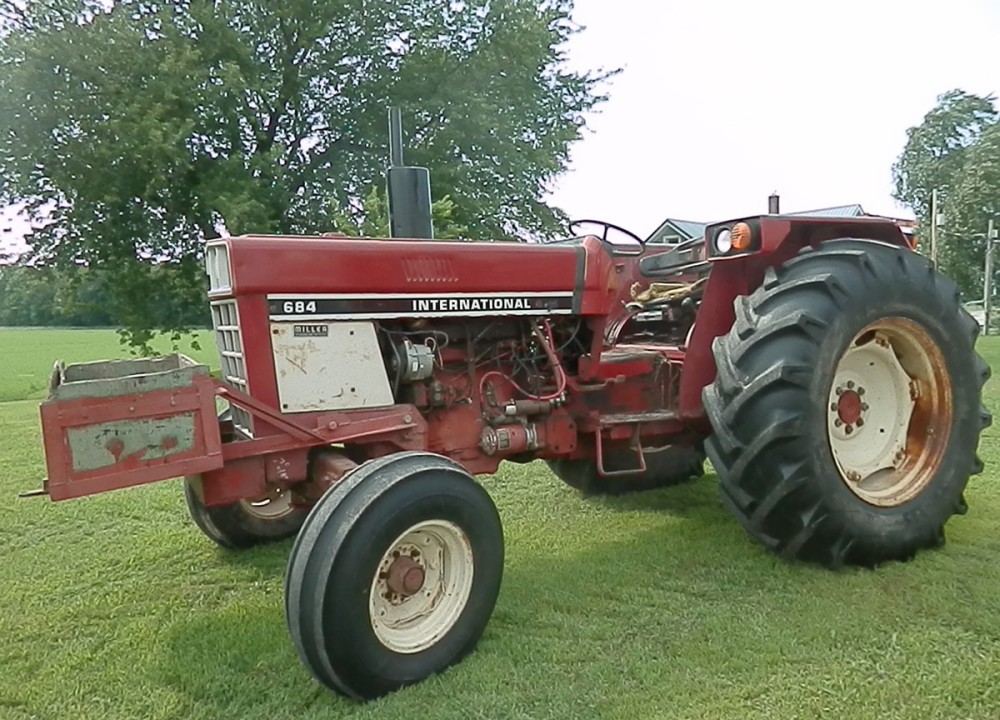 IH 684 Dsl. Utility, 18.4-30 (80%), DR, 3 pt., Straight tin & low hrs.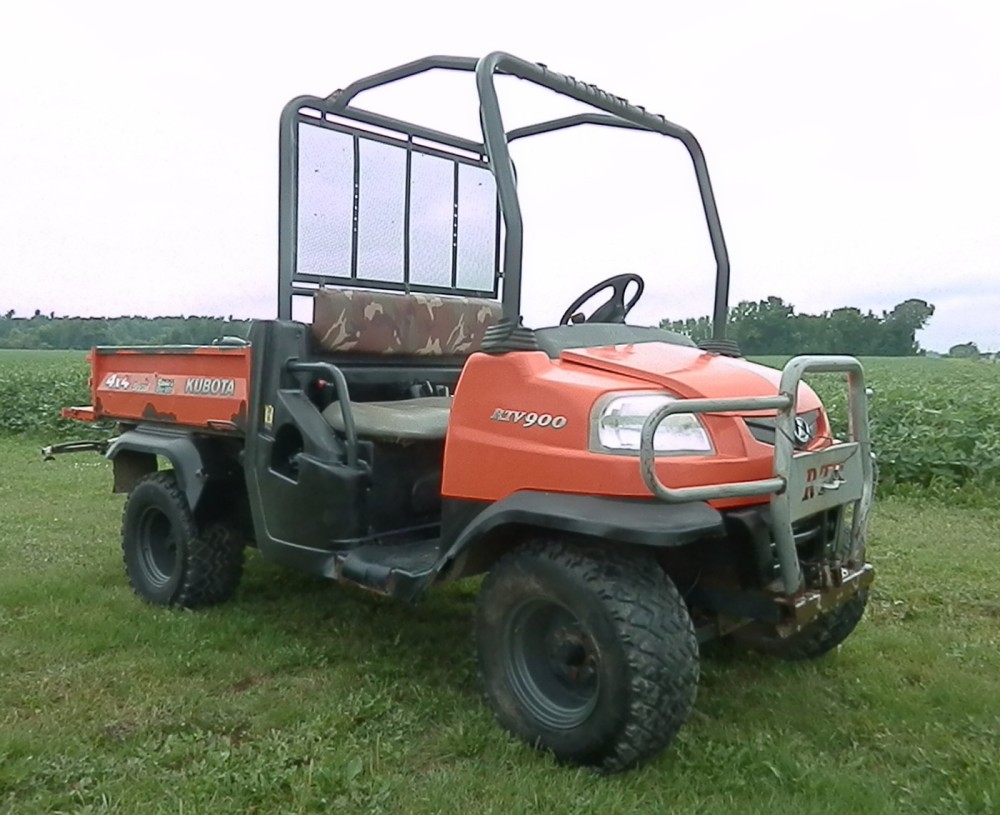 Kubota RTV 900 4WD Dsl. ROPS w/open cab, power dump box, 3500 hrs.—starts & runs good.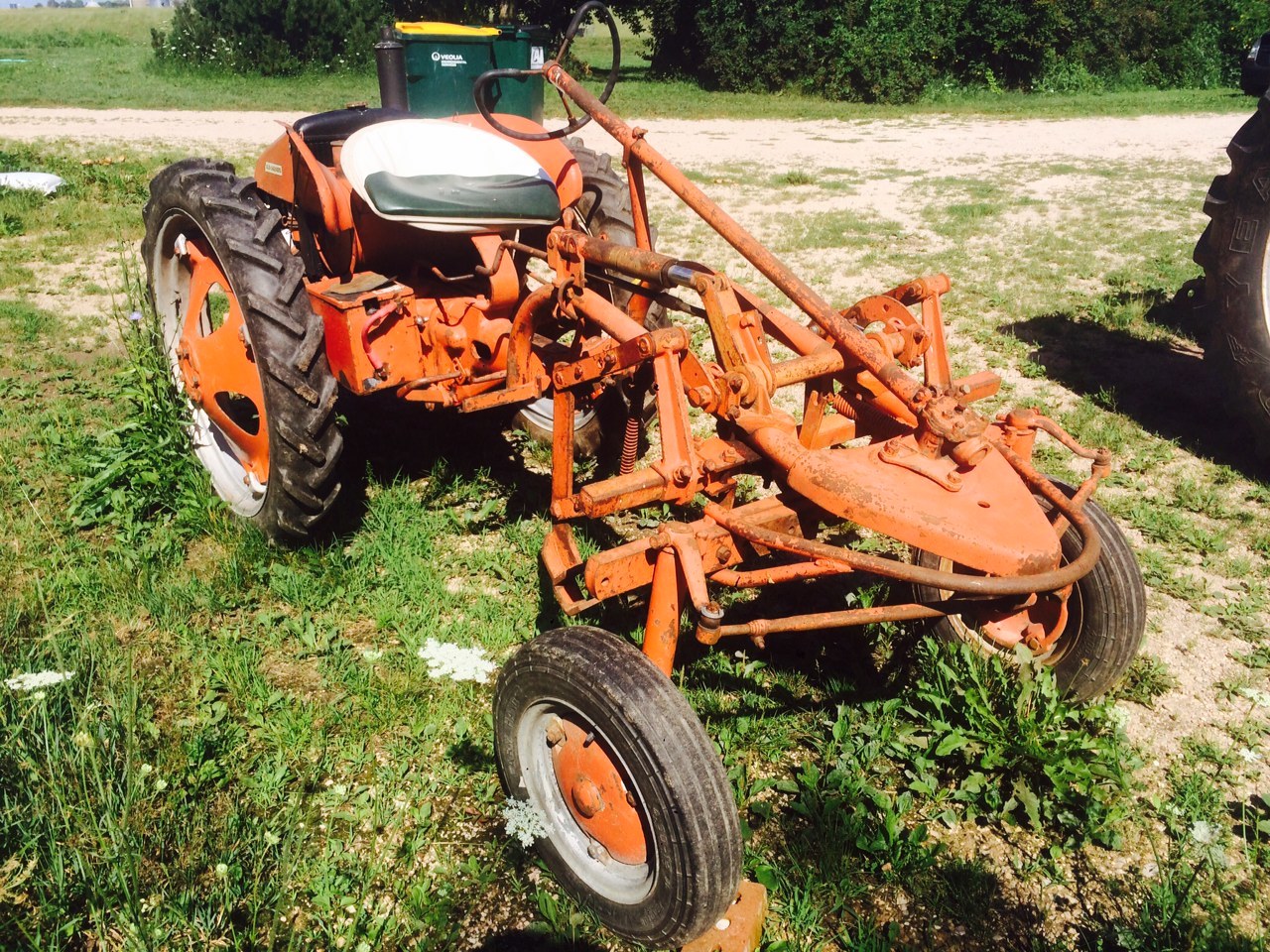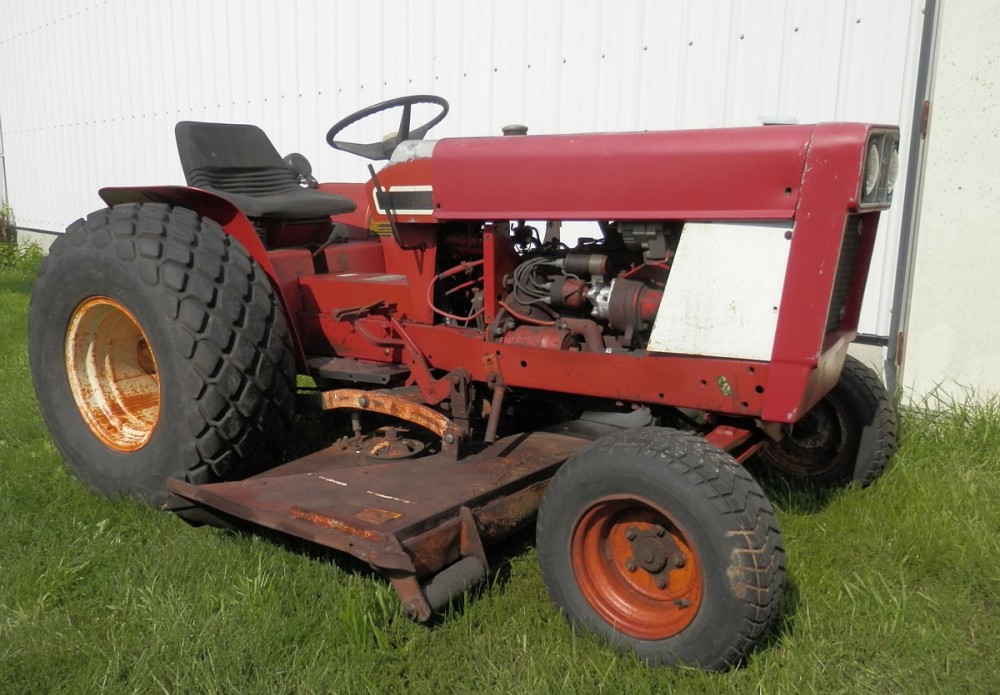 IH 184 LoBoy w/IH Series 3160
5' deck, hyd. lift, elec. PTO clutch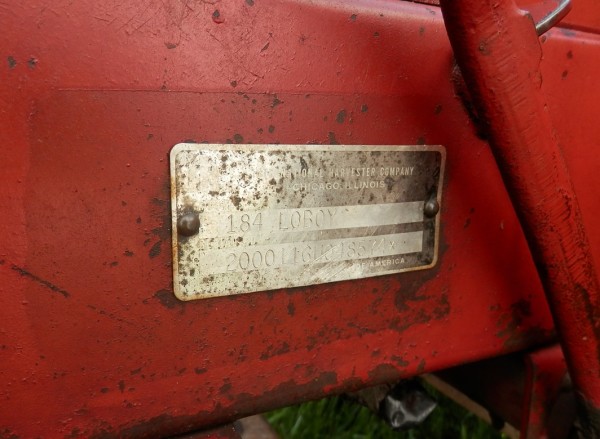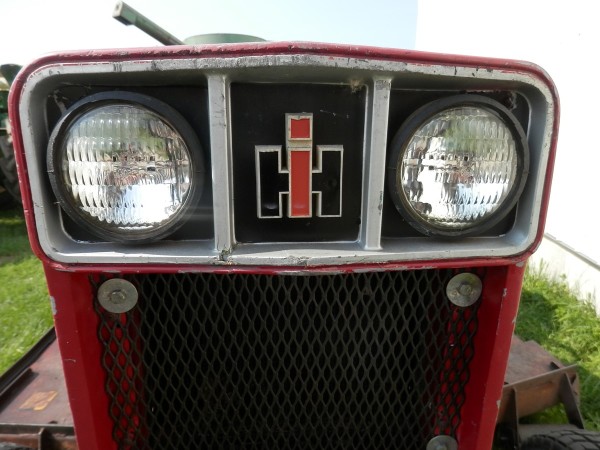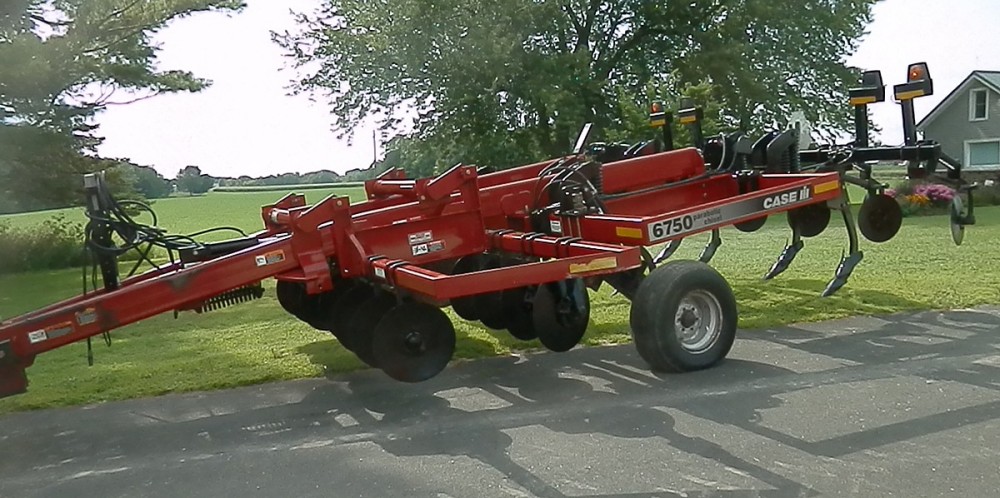 CIH 6750 Parabolic Chisel—7 shanks, lights, & nice paint!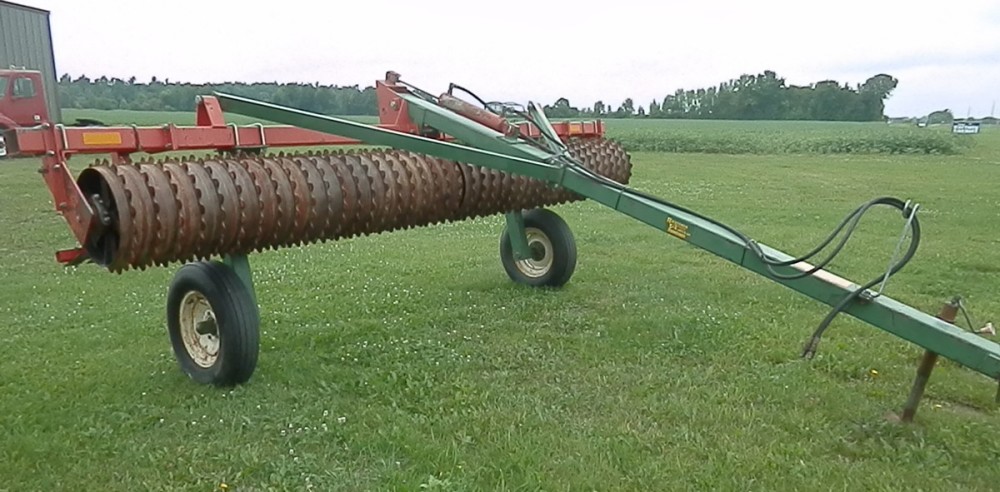 Brillion P-10 14' high lift packer w/lights & scrapers—EXC!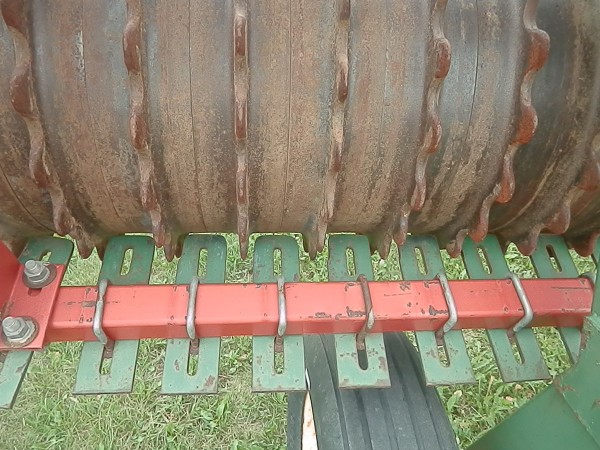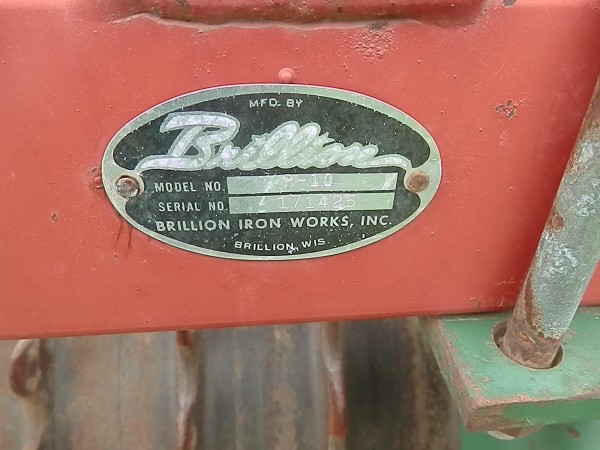 Gehl 1085 forage chopper w/Processor, 9' extra wide HH and 3R CH Pkg.;

MP 4100 forage box & gear;
Landoll Soil Master II 9 sh. disk chisel—like new! 

New Holland 499 hydra swing haybine in VG cond. w/2 new hyd. pumps

White 508 4X SAR Plow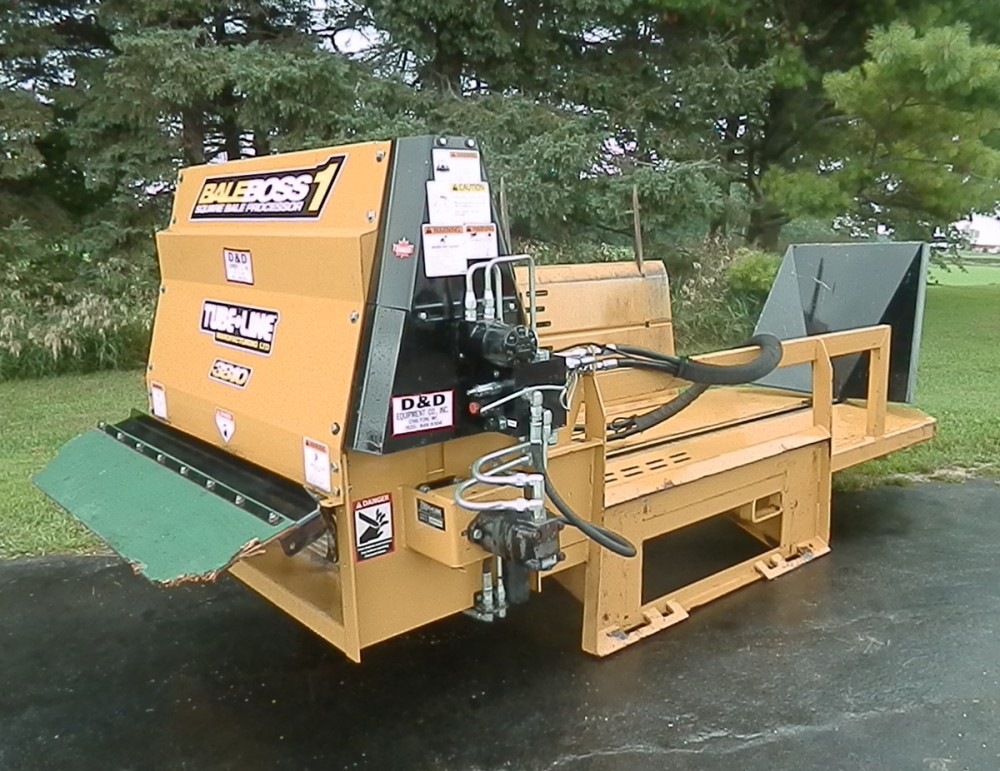 Bale Boss 1, Mdl. 3810 QT Square bale processor-VG Condition--

Handy & hard to find used!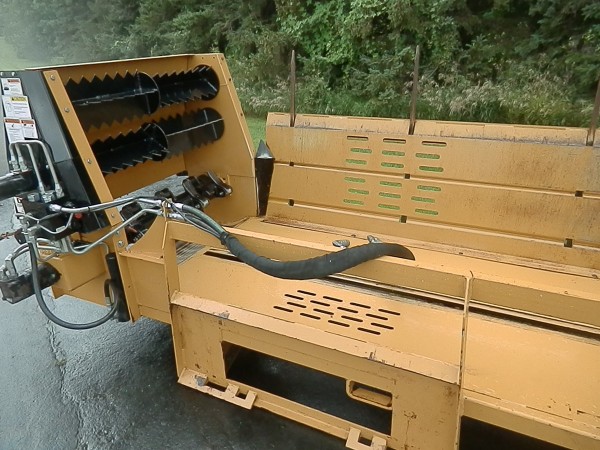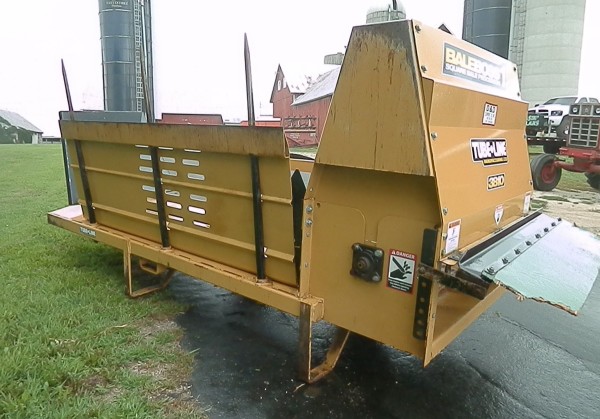 Also…QT Grapple bucket, skid bucket, & more. 

Watch for pics on the web for more of these line-ups.

Fall Tillage Coming….Tebben 3-pt. 5-sh. disk chisel; IH 55 12' SAR chisel plow-straight;

IH 45 15' and 18' FC, and more.

Look for…Gravity boxes, running gears, 16T 2 compartment fert. tender w/auger;

Alamo 3-pt. brush cutter and other 3-pt. equip.

like this nice Gruett's SB 9-0 snow blower!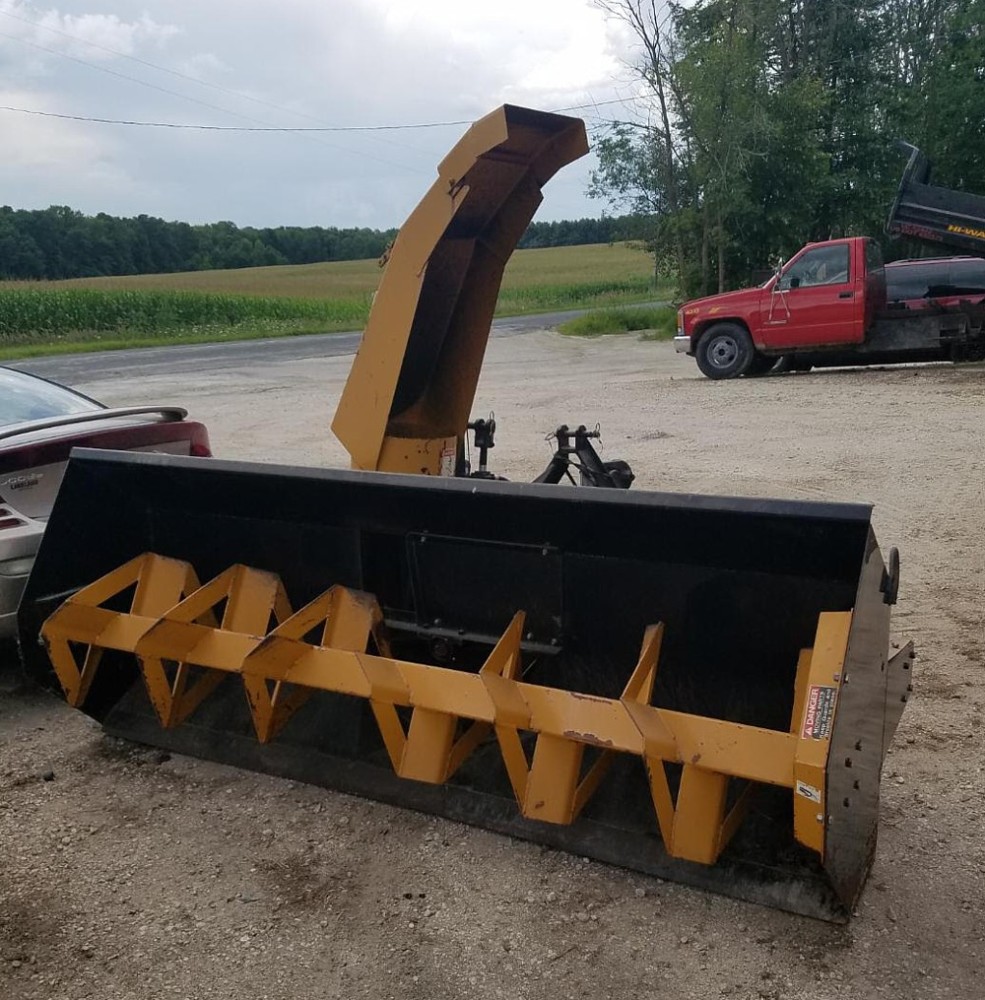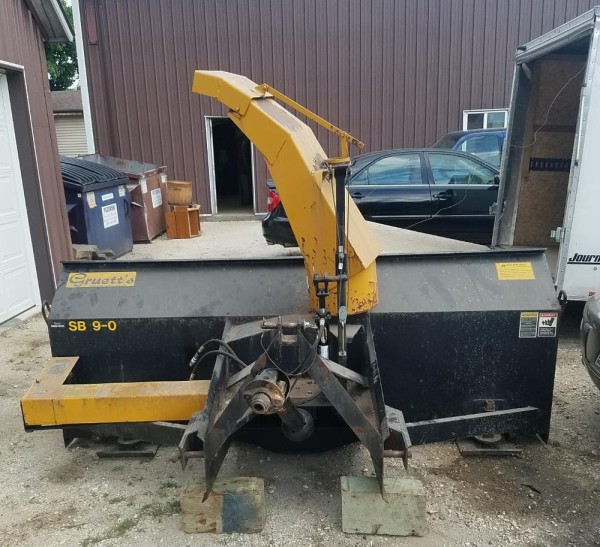 Lots of misc. farm related…20' steel cattle feeder on legs; (2) 10' poly feeders;

portable barn fans; wall mt. barn fan; calf pail holders; (4) 16.1x16.5 8-bolt tires & rims;

more  cattle related items, misc. farm shop equip.
"You never know what will show up in Newton"! 
More in store—from the Collins Hardware Store…one more wagon load
of "new" old inventory items & other items. 
Ring two sells…two enclosed trailer loads of general items, home & yard items
antiques & more from Francis Creek, Newton, and Wayside area estates!
Check out Facebook, where the latest updates & additions,
along with more auction info is posted.  Don't forget to LIKE us!
Keep going to see additions added to the end of the listing--
there's sure to be more before sale day gets here!

There will be a donation wagon for the Firefighter's again this year—
You put an item (or two) on the wagon and when it's sold,  
100% of the sale proceeds goes to the Firefighters.
Don't miss the great 3 days in Newton—Join us auction day!
JUST IN.....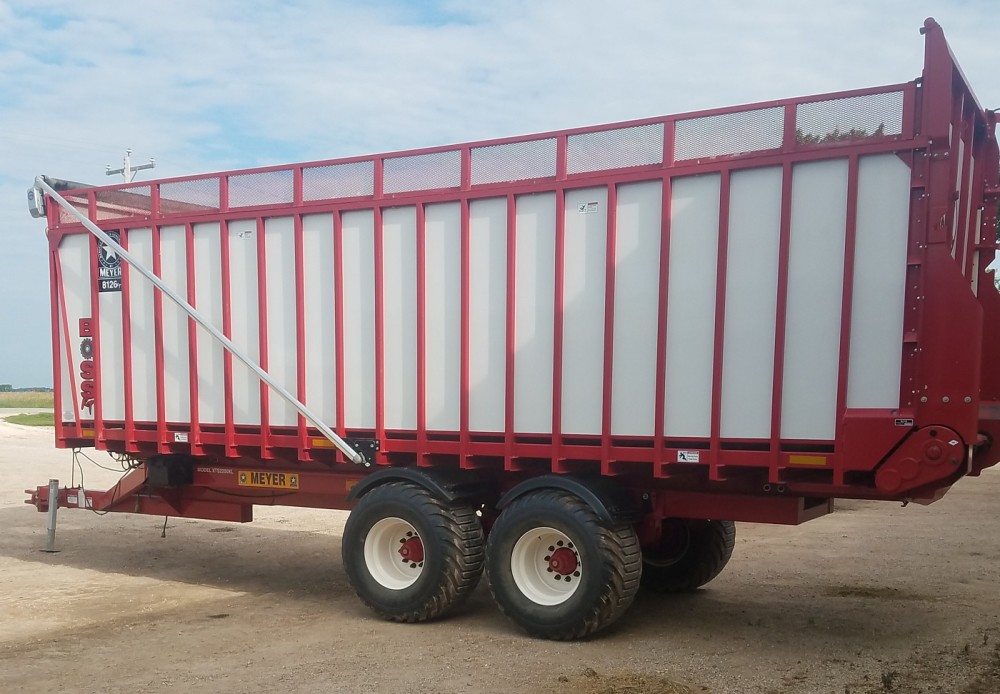 Check out this sharp MEYER  8126 RT rear unload 26' forage box

Gear drive, power rolling tarp, hydraulic end gate, lights.

Sitting on a Meyer XTS2200 XL gear, w 600/50-22.5 tires (80%), leaf springs

From a very good home, they've moved on to semi's---Super nice!!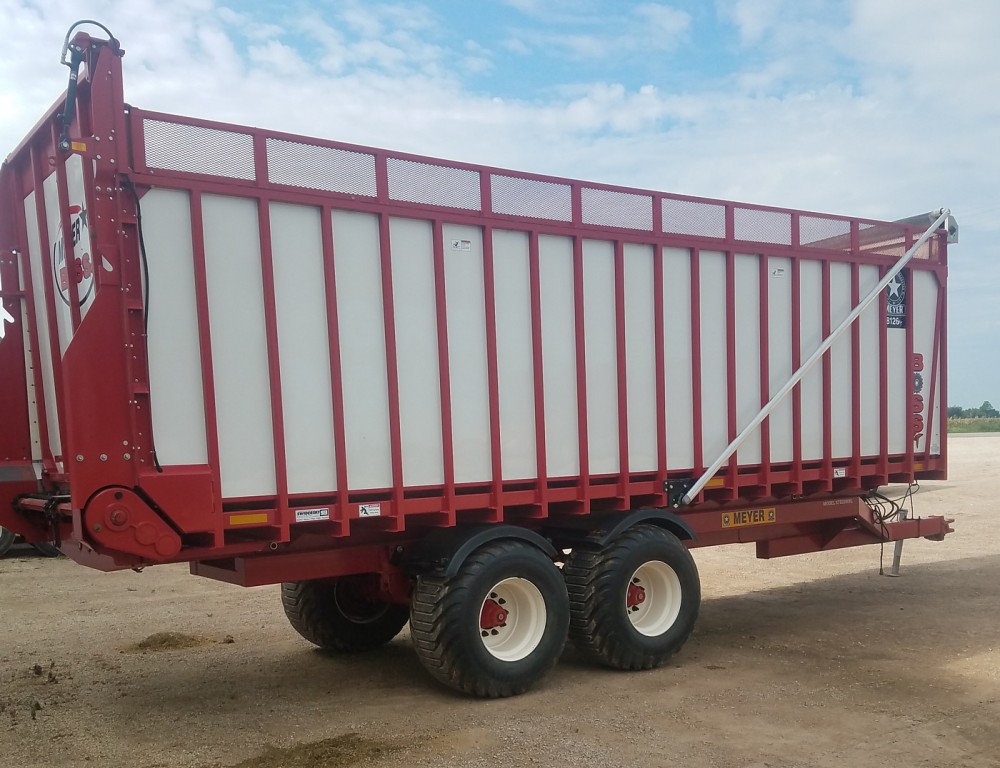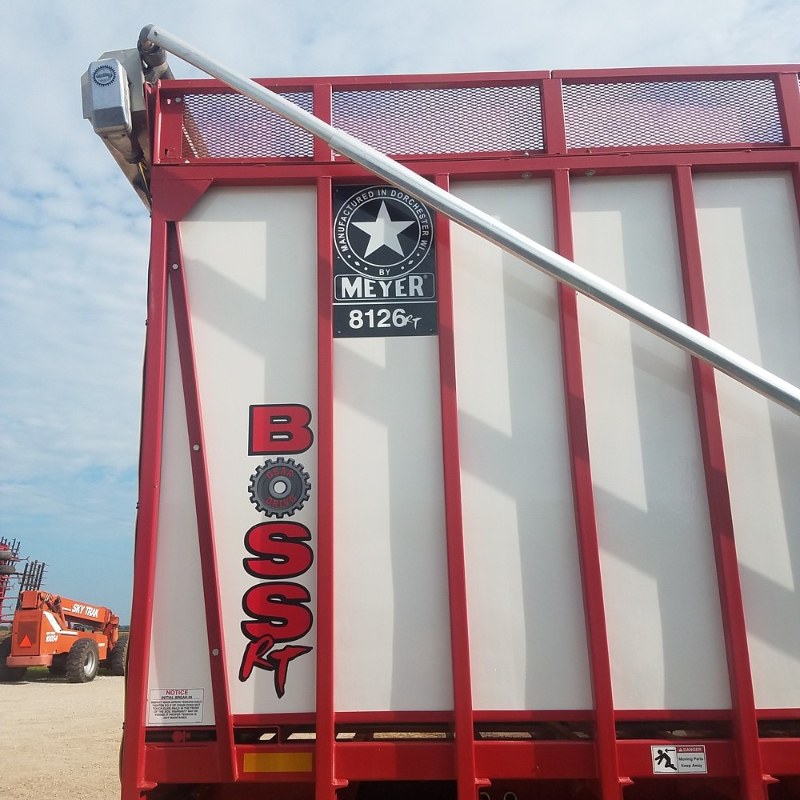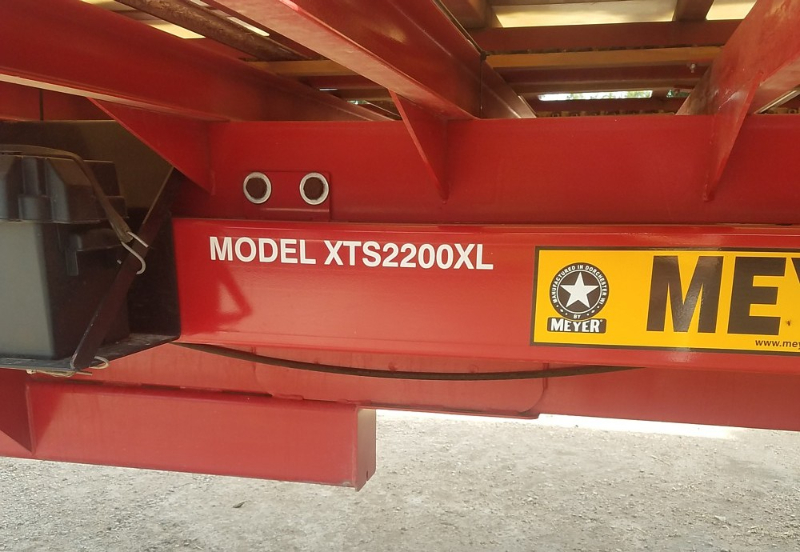 Special.....Load Lite Car Hauler Trailer
Portable-towable diesel powered light tower, 20'+ mast
Complete and ready to light up your night!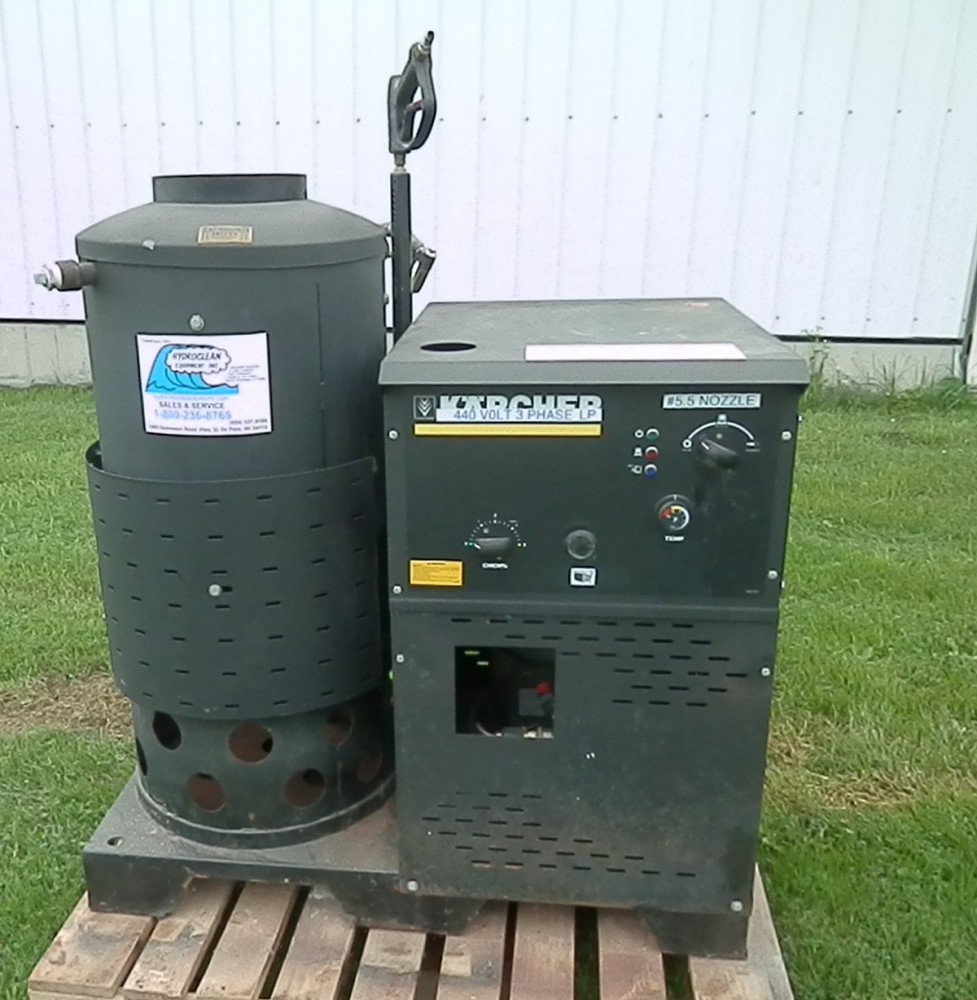 One of Two---KIRCHER LP Powered Hot Water power washer--

complete gone through and ready to wash!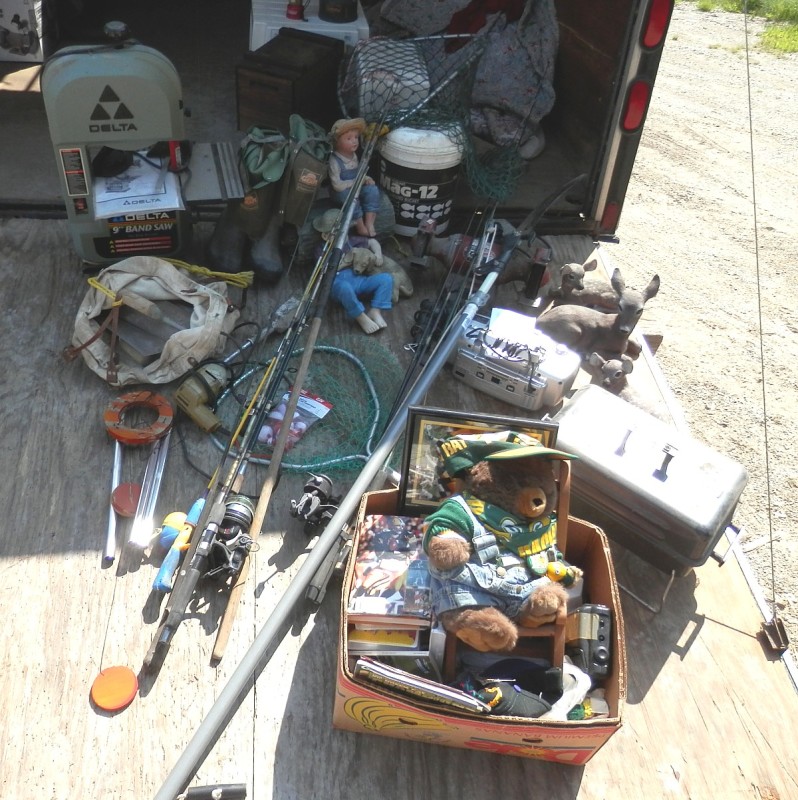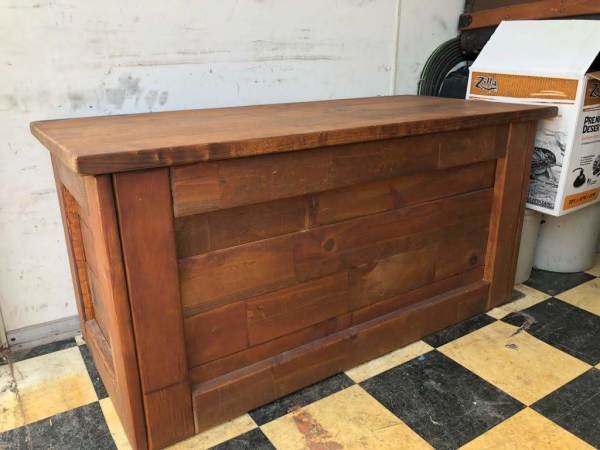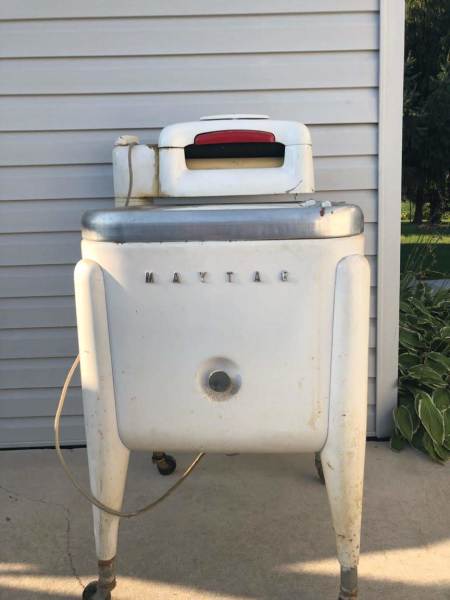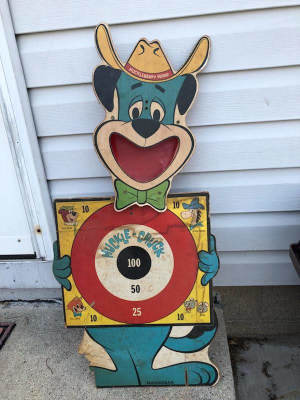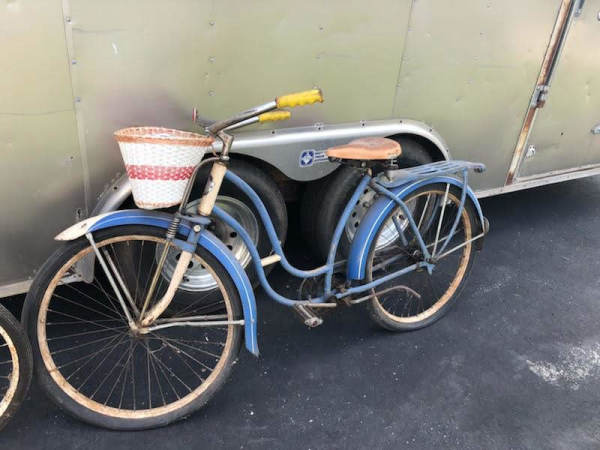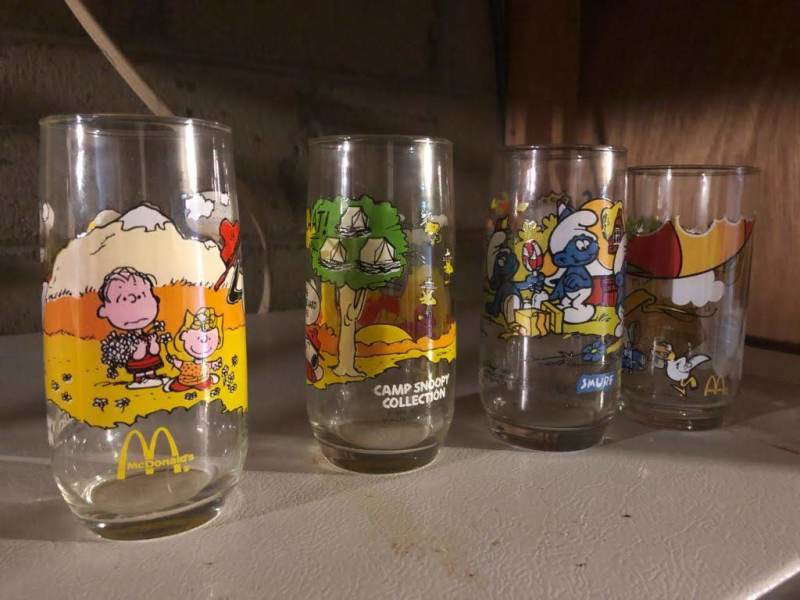 CHECK OUT THESE NEW ARRIVALS!!!!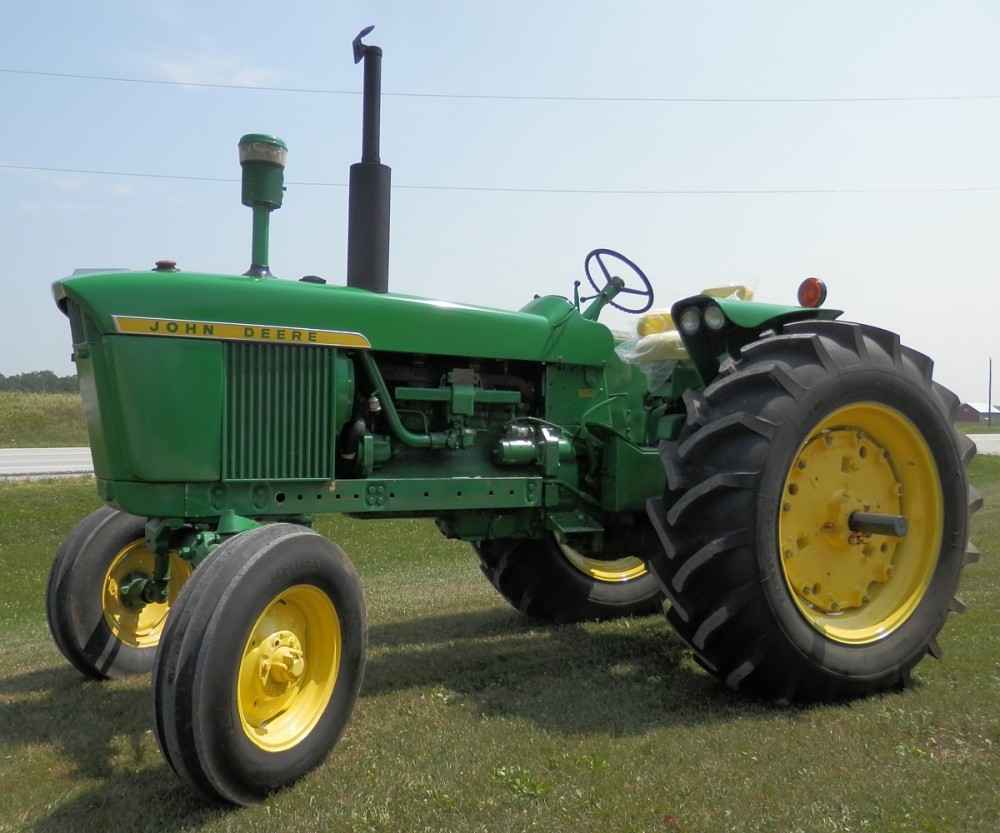 JD 4020 Synchro gas tractor, older restoration w/all new rubber--18.4-38's &

7.5-16 FS tri-ribs,

SR, DL, 3 pt., Foot Throttle, working lights, new 3-pc. seat.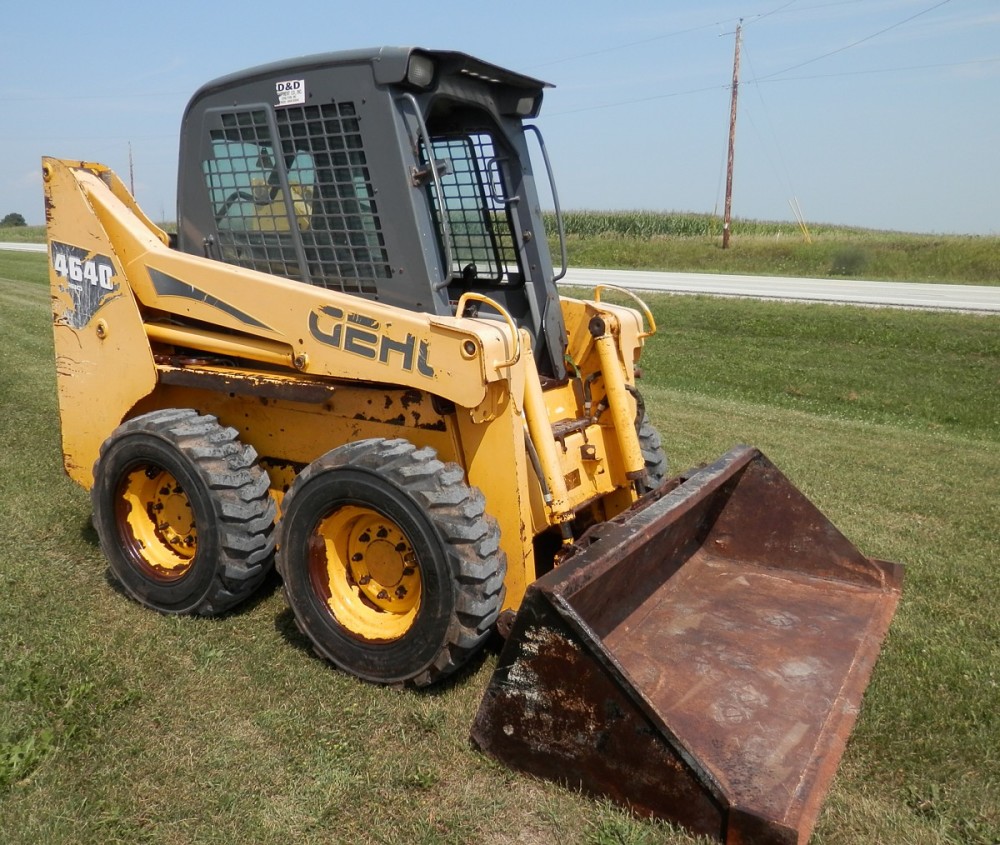 GEHL 4640 Turbo Skid steer, cab kit (less door) 2611 hrs., hand/foot controls, Hydra-Loc

Aux. hyds., 6' GP Bucket, good 10.00-16.5, rear weights w/pin hitch
A treasure trove of items from the old Collins Hardware Store!!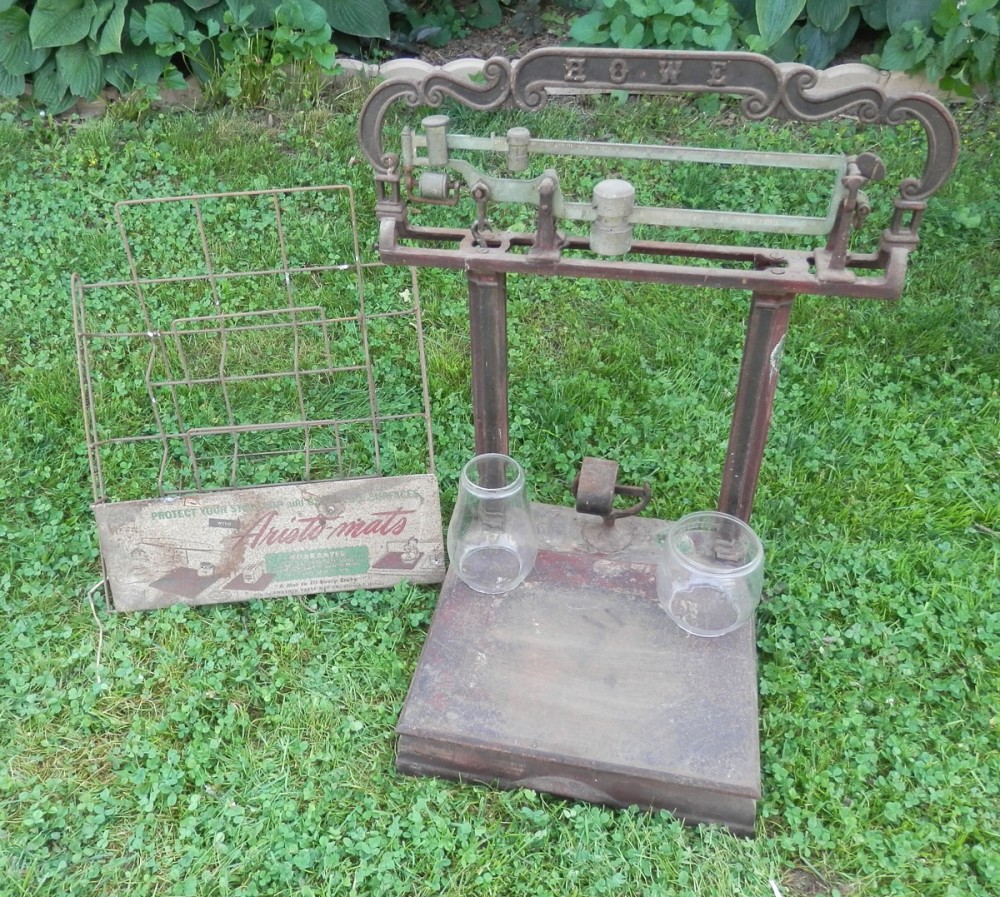 Howe Counter Top platform scale--with weights.  Has old WI inspection seal
More nice signage & displays!
Ist das nicht ein Schnitzelbank? Ja das ist ein Schnitzelbank.
Oh du schöne Schnitzelbank, oh du schöne Schnitzelbank.

So....you can sing the song and claim the schnitzelbank as your very own with the high bid!
Also pictured:  woven wire fence stretchers, and a brand new hay sling, still wrapped up!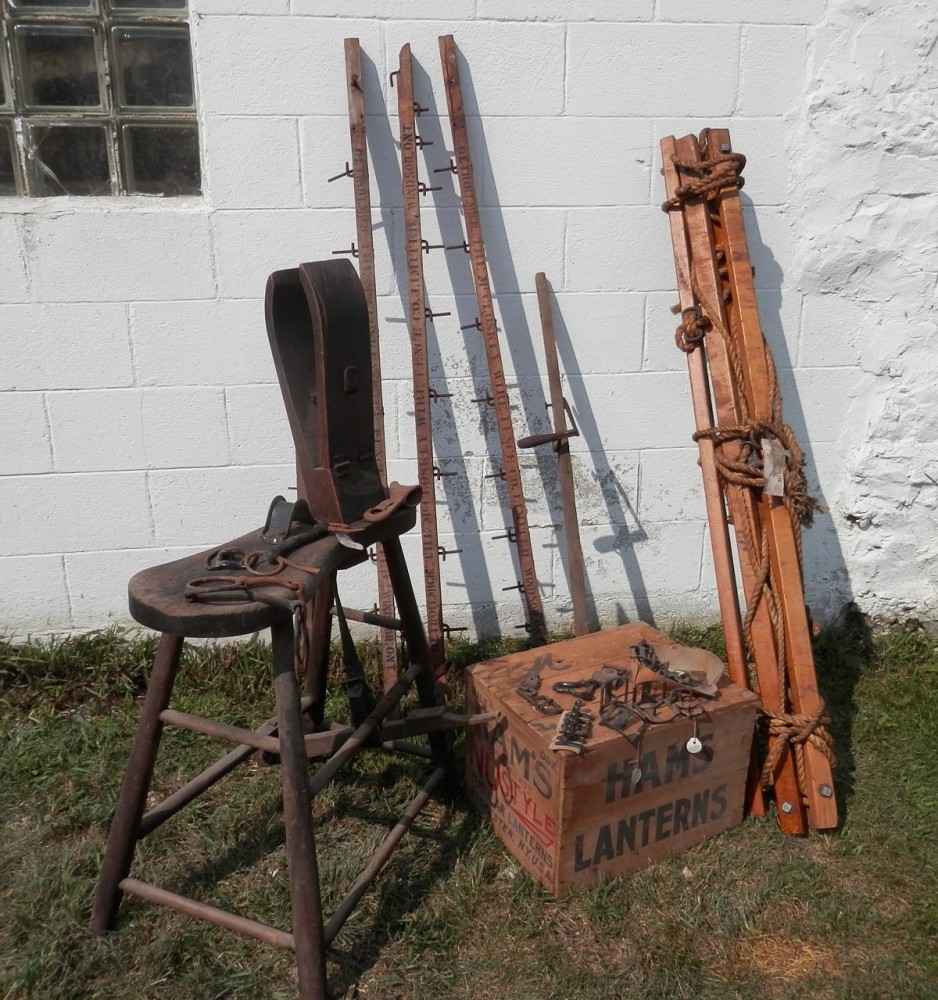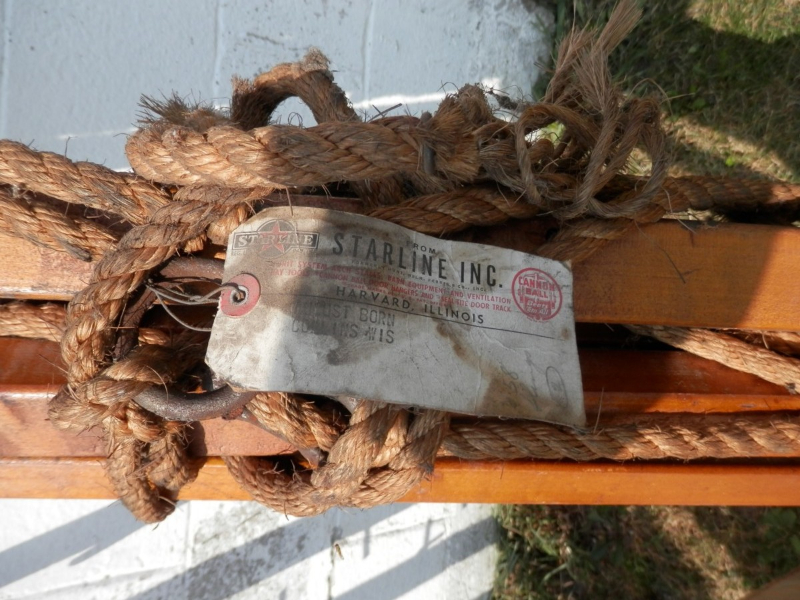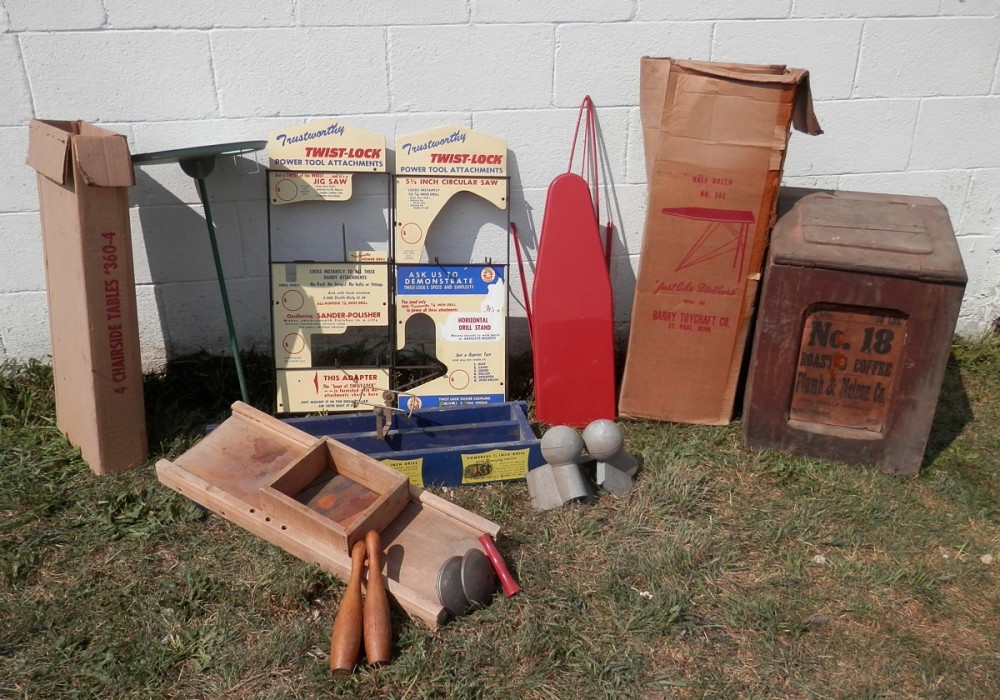 More displays, new kraut kutter, Child's Ironing Board ---Just like Mom's!
Old fencer selection, post puller, Simplex 1-2 spring loaded pipe cutter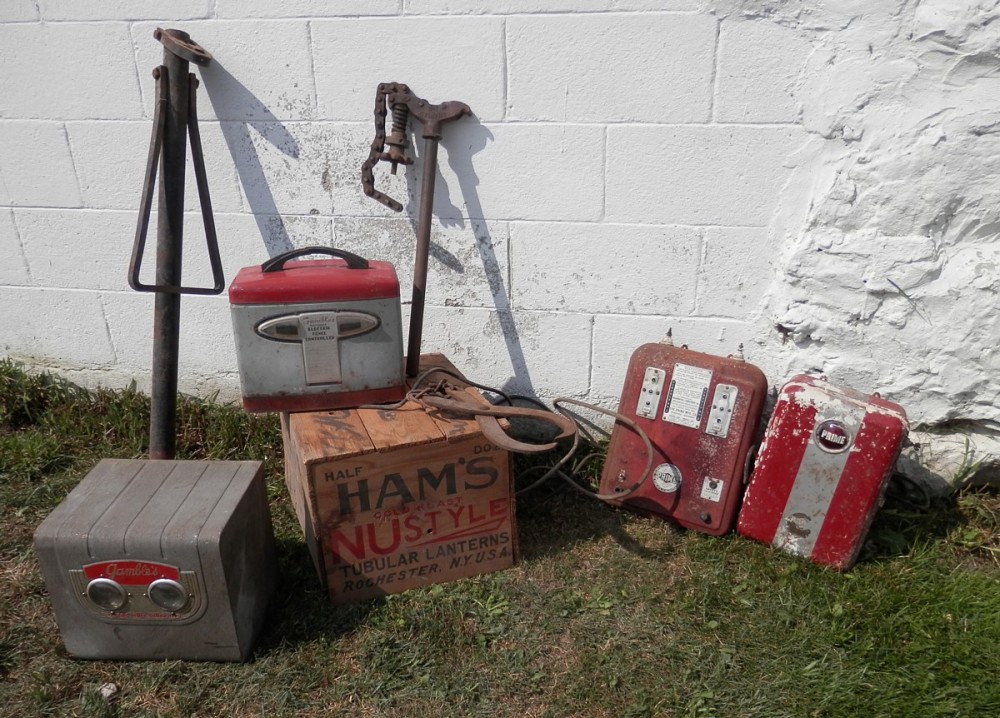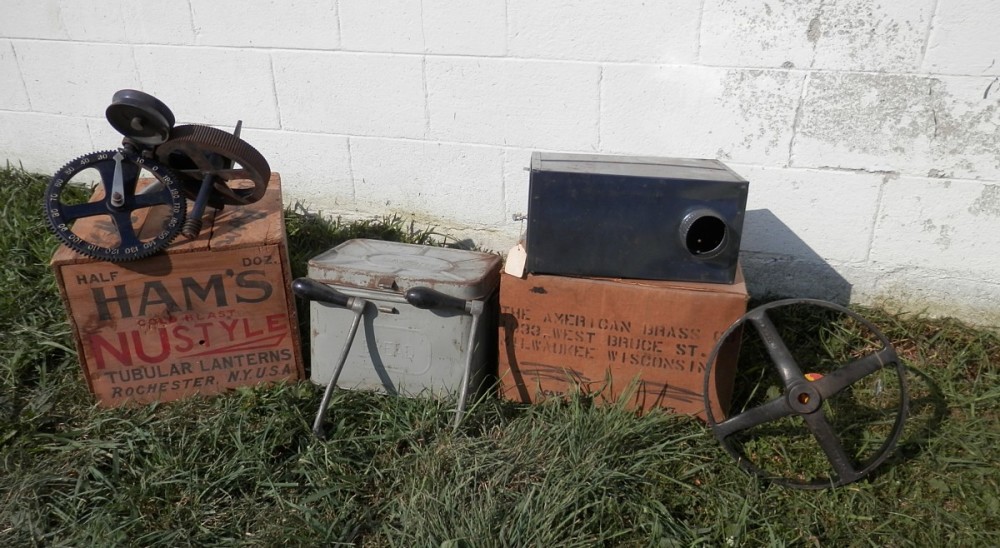 Bread box, NIB  "Fish House Stove" with $2.25 price tag !

Wall mt. rope measure, misc. handles,
(and the Ham's Lantern box that's made it into many pictures!)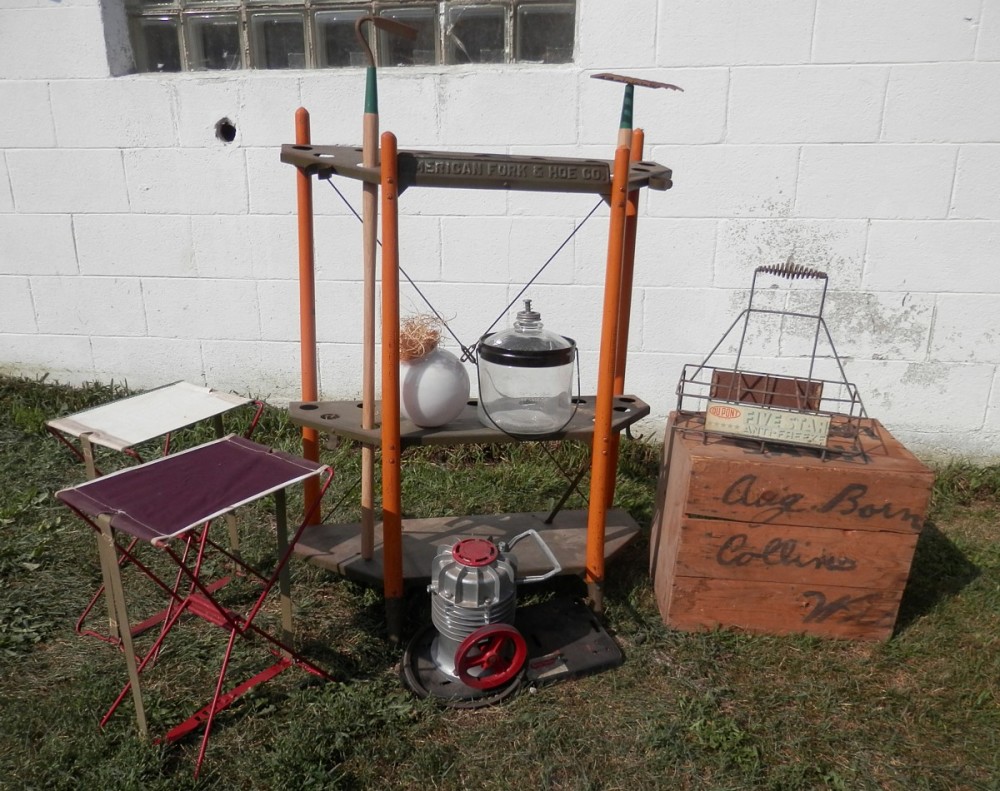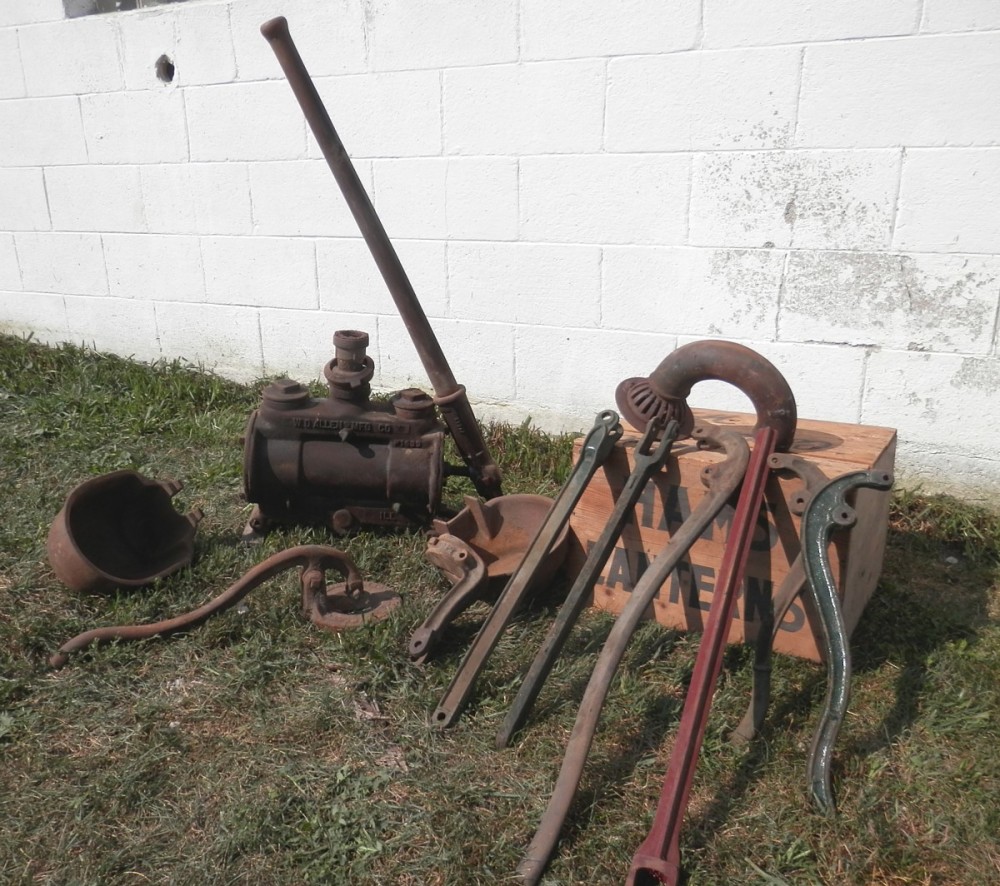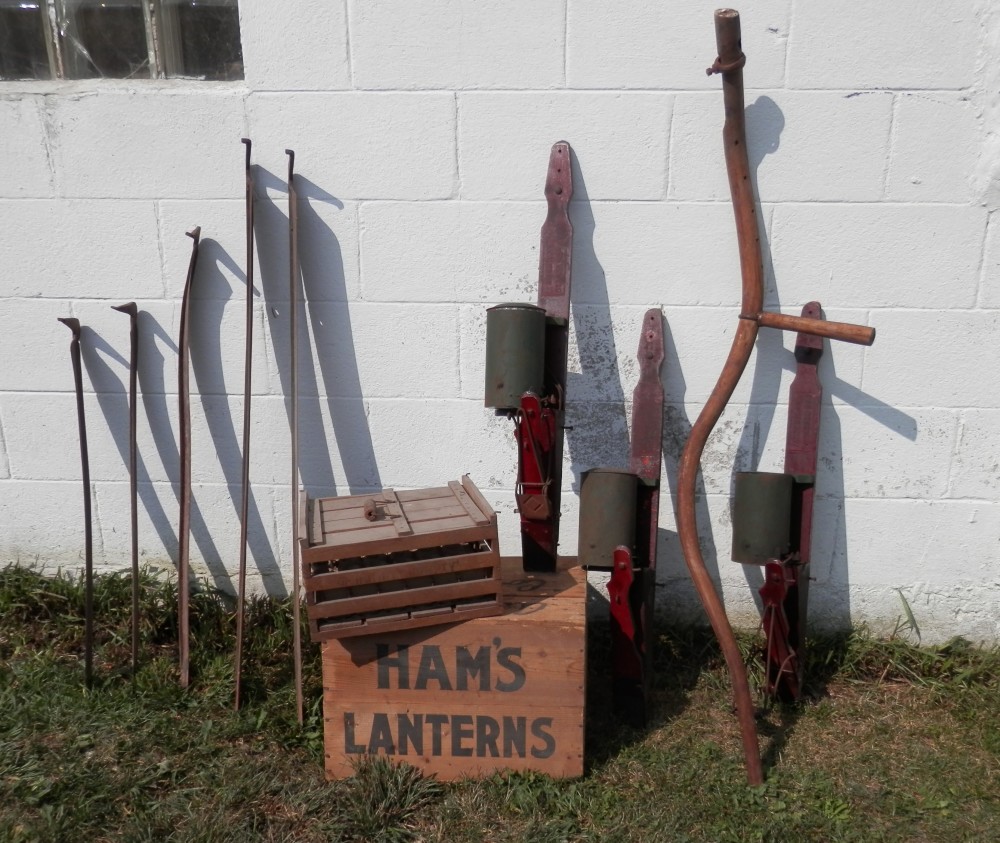 New old stock scythe blades and handles
American Standard hand planters
2 gal. Buckeye Pottery Co. Jug 
Milk bottle carriers, styrofoam jugs--$2.69 new!
Do-All Carrier says: "trash burner, Cloth's basket, Yard Clean up, Merchandise display"
Fold up seats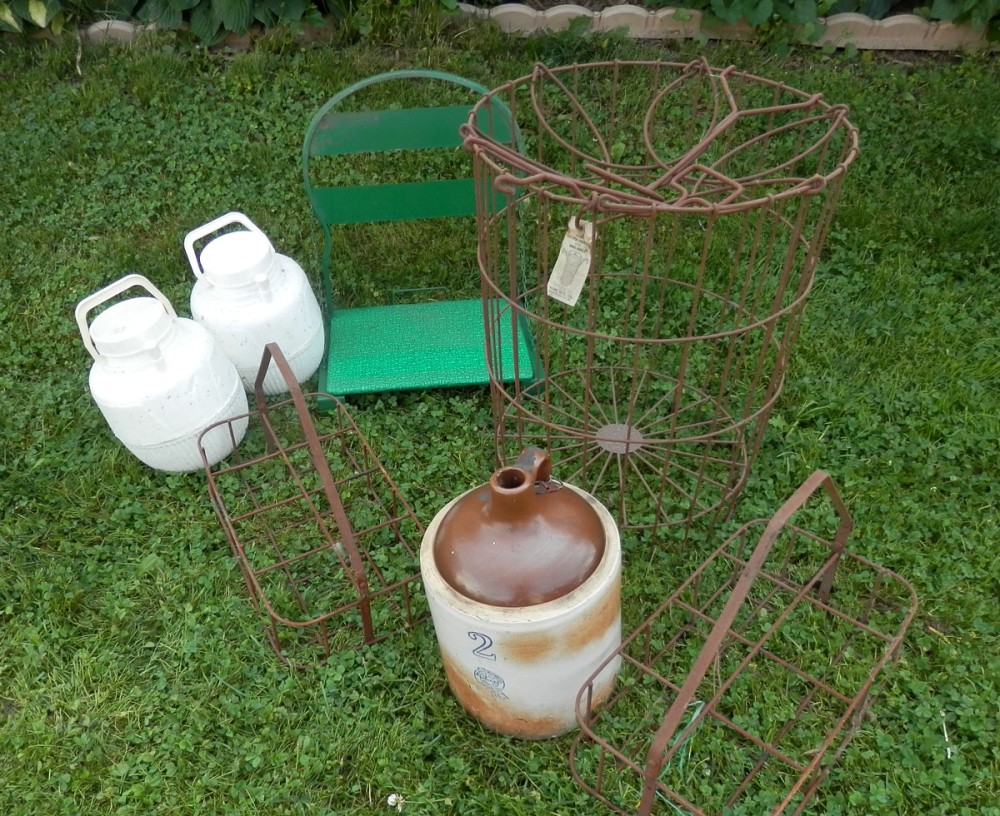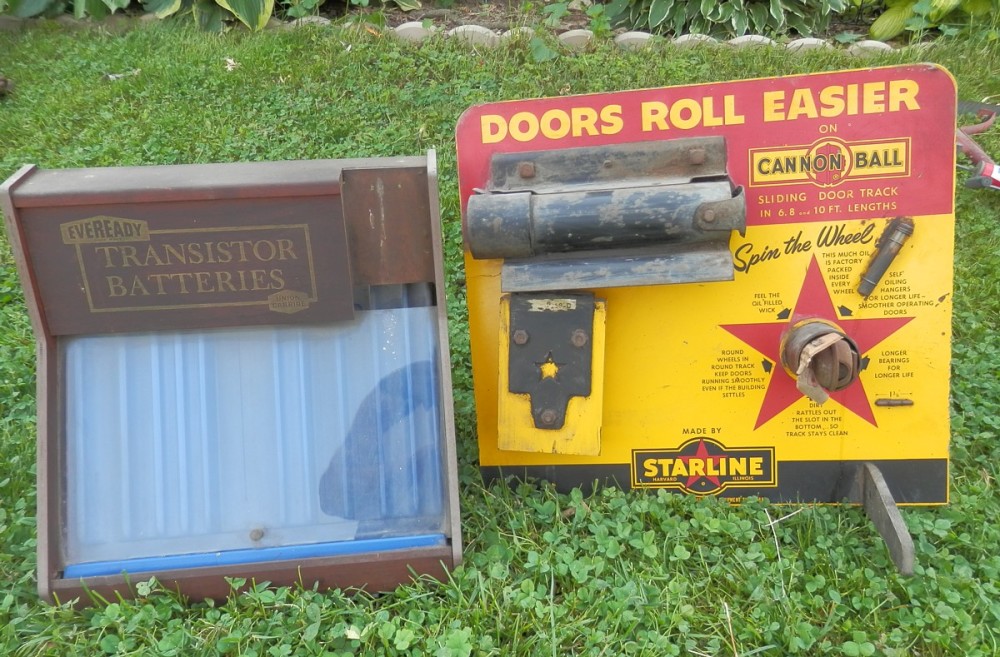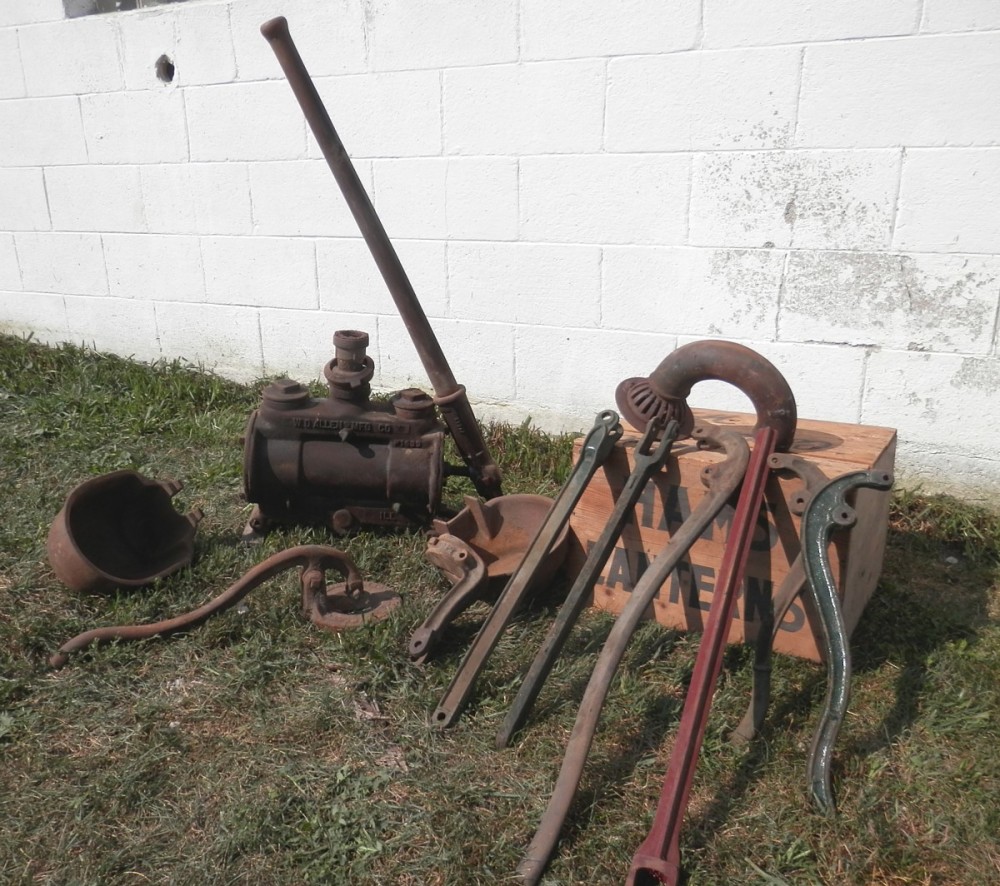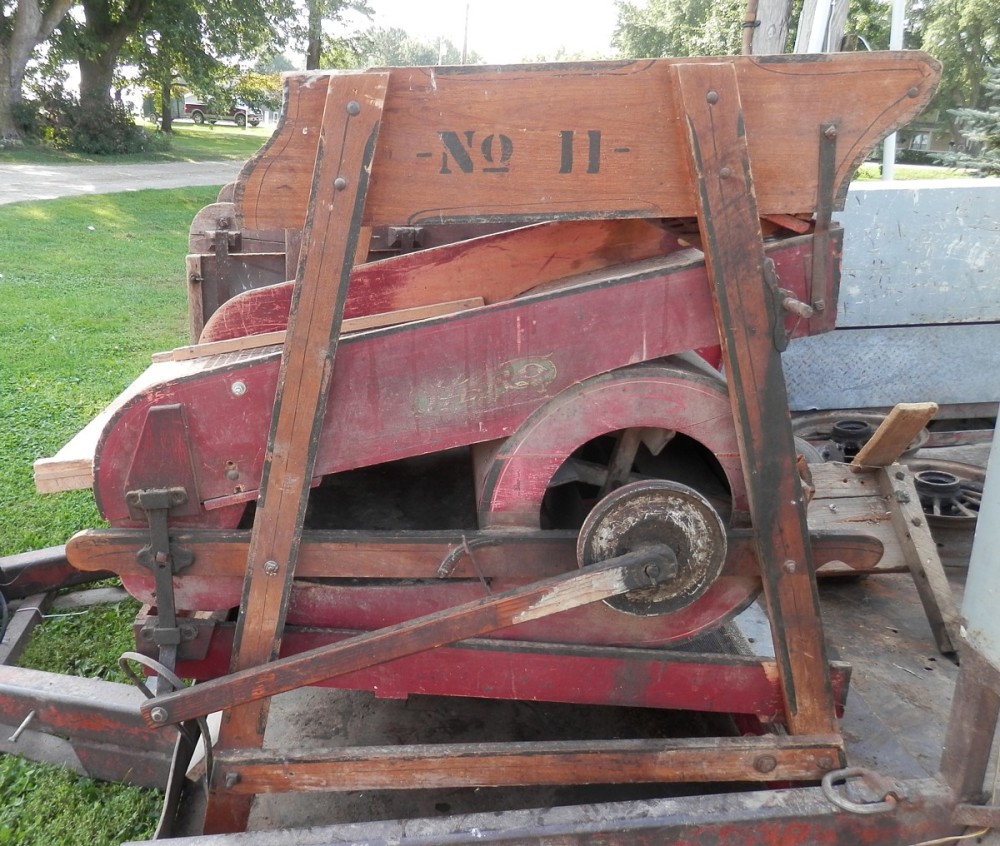 Hero #11 grain/seed cleaner
Below----over 80 lbs. of horse/harness related hardware!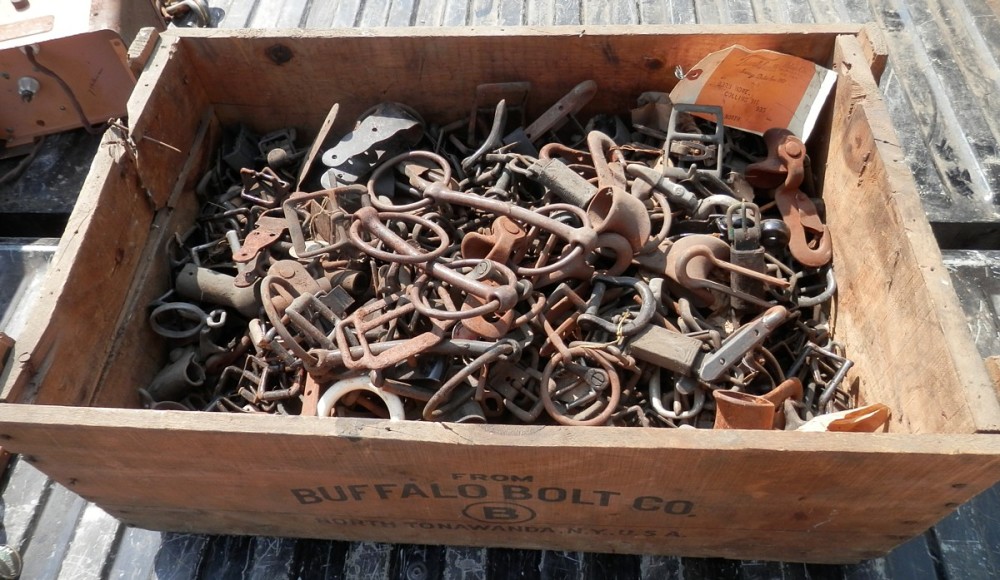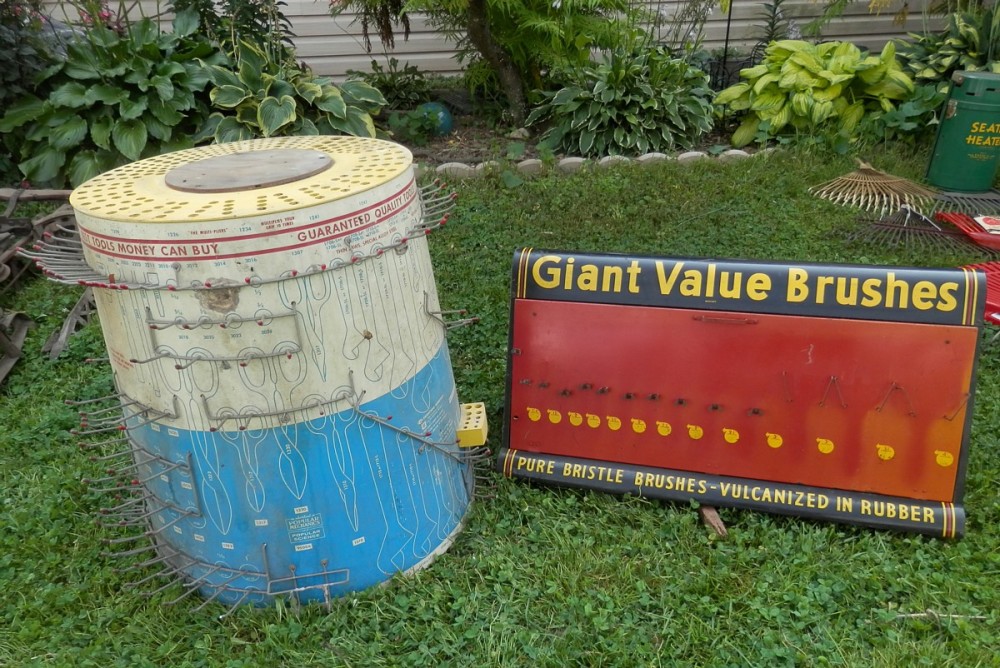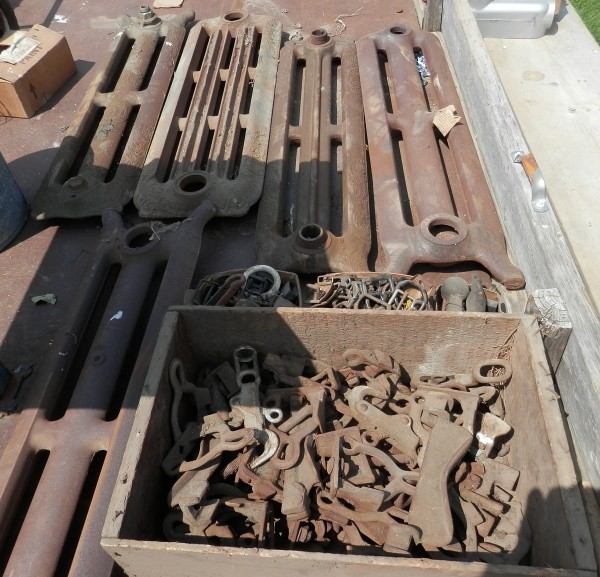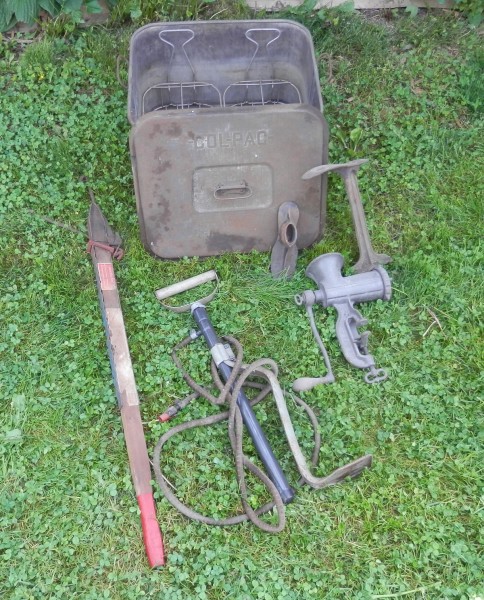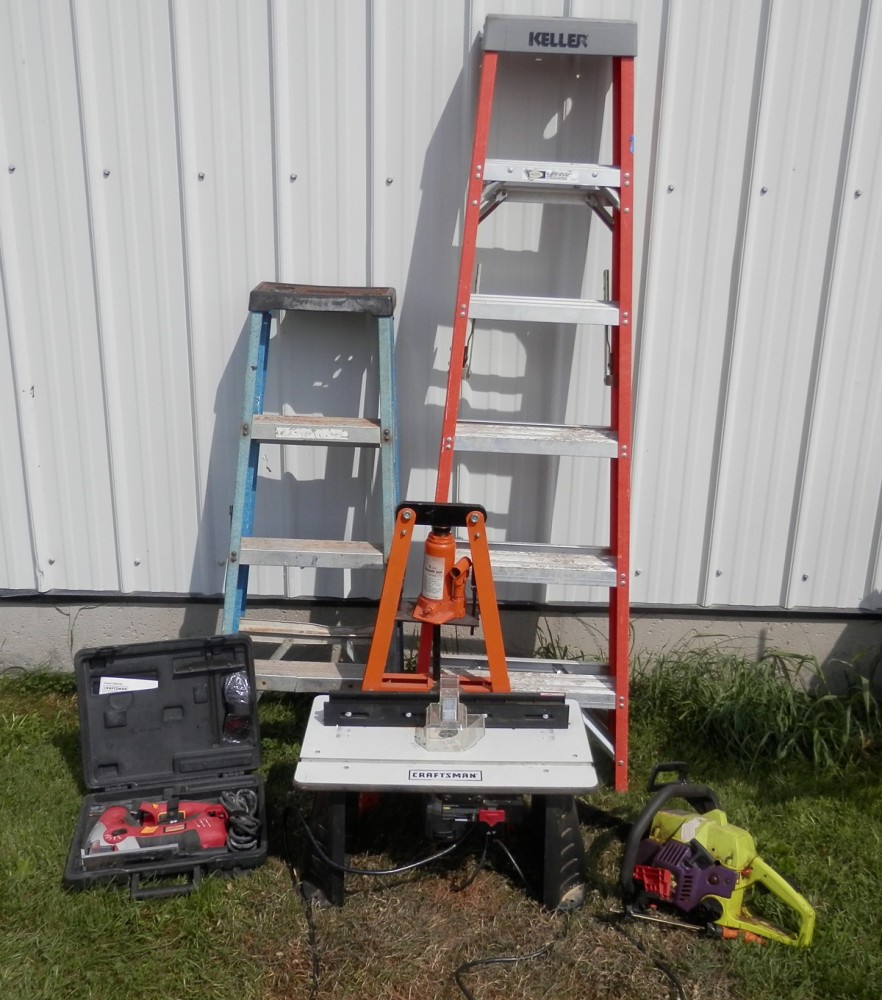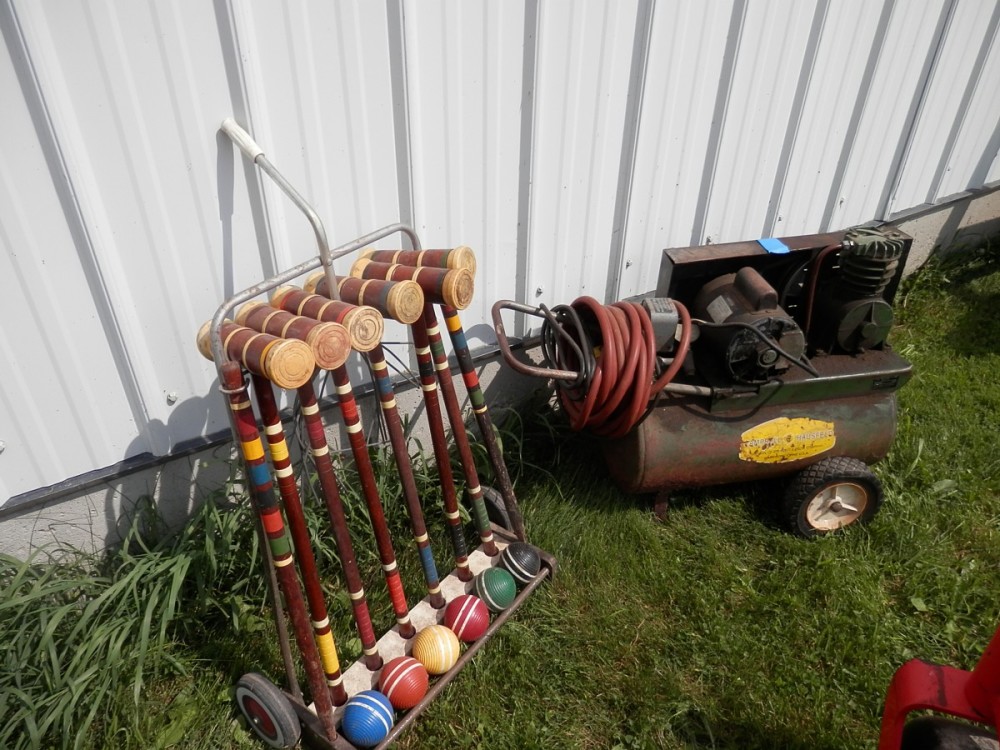 Check for the latest updates on Facebook---don't forget to like us!!

Download the auction flyer here>>>>>>>>>>>>

Miller N Co. Auctions & Appraisals, LLC
Gregg J Miller,  Newton, WI
920-980-4999 or 4995


TERMS: Cash, good check or if unknown to auction company, bank letter of credit
with state issued ID must accompany payment.   All items must be paid for at
completion of sale and before removal. Number system will be used. 
All items sell as is, where is.   All announcements sale day take precedence
over all matters in print. Not responsible for accidents or merchandise after it is sold
.
Download