Super Selection at this Fall Farm & Cattle Related Equipment Auction

Micke Dairy, LLC & Other Estates

Thursday, October 18, 2018   11:00 a.m.
5316 Oakwood Rd., Reedsville, WI
Directions: Hwy. 10 east of Brillion or west of Reedsville to Oakwood Rd.—south to farm
Selling on the neat & tidy Micke Dairy—A great group selection in one location. 
All five main farms represented are estates, have sold the farm, and or discontinued dairy farming recently. Great Hosts, quality selection and site with sale held on the Mickes huge concrete feed pad—
kind of a "Mini Fall Round-Up"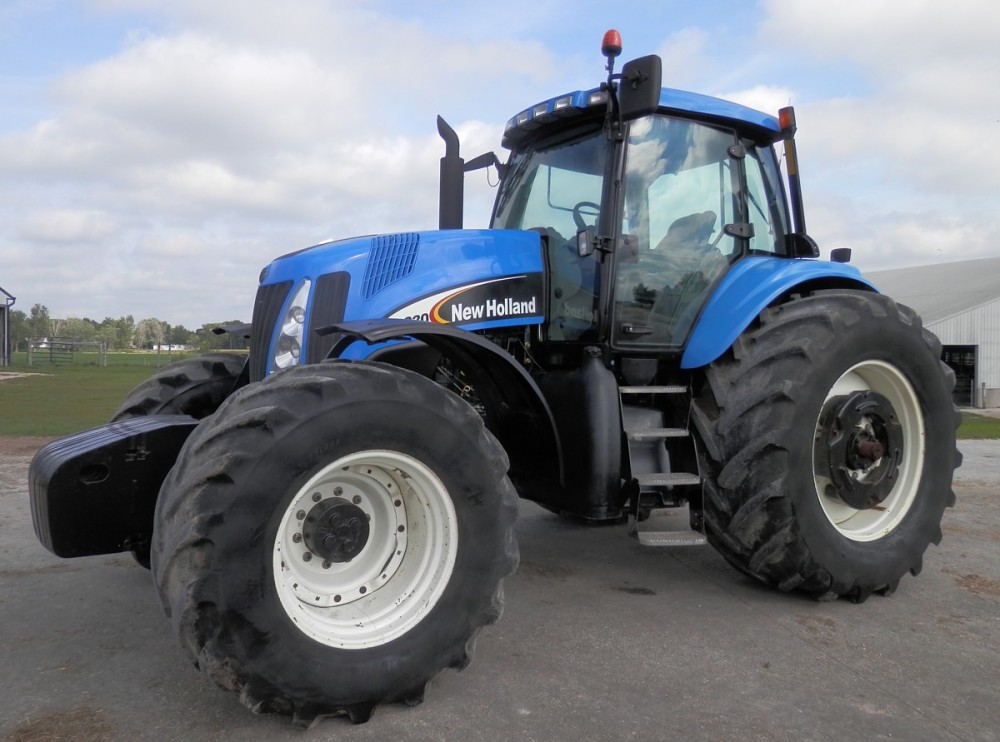 NH TG230 MFWD Tractor, PS, Supersteer, Companion Seat in clean cab, 710/70R42's (75%),

600/70R 30's w/fenders, rear pair 227 kg outer weights, full rack 16 suitcase up front, Quad Remotes,
Fold-away Flashers, very nice paint & only 3754 hrs.  SN  12947.

A nice clean low-houred Micke tractor!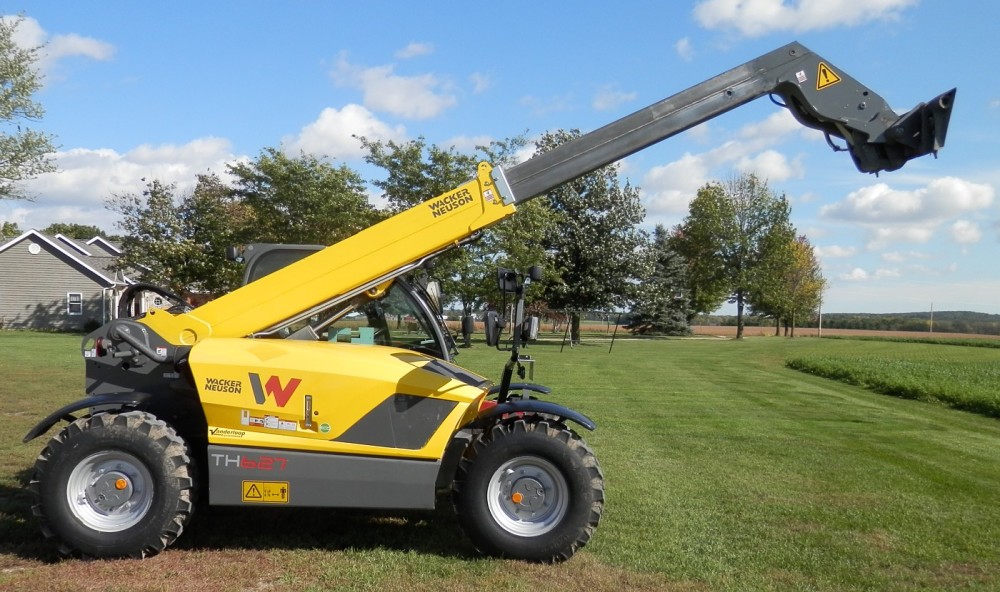 Late Mdl. Wacker Neuson TH627 Telehandler, 4x4, Big Cab, All Wheel Steer,

Standard QT Bucket System, Aux. Hyd., 90" Material Bucket, has Grammar Seat & is Kohler Dsl. Powered. 

Only 1553 Hrs. on this well built HD compact unit.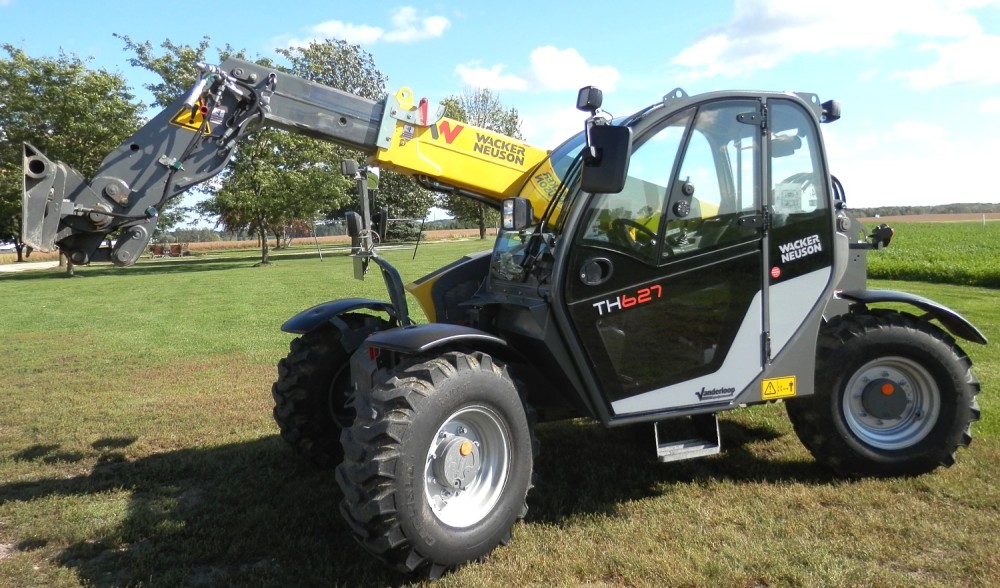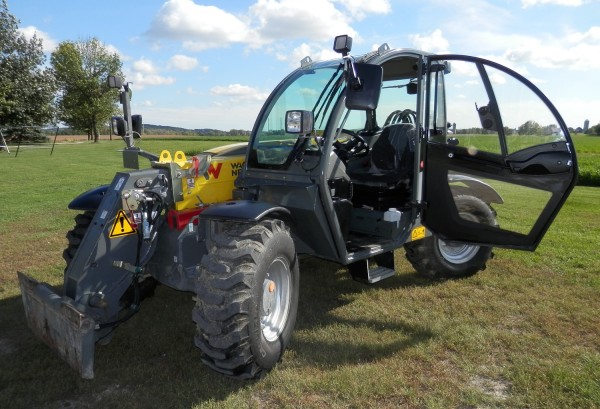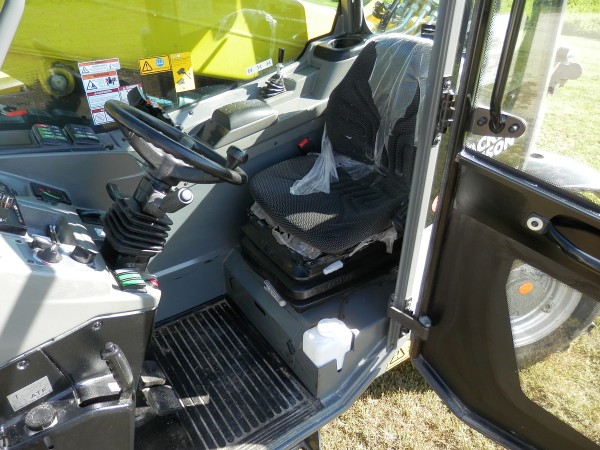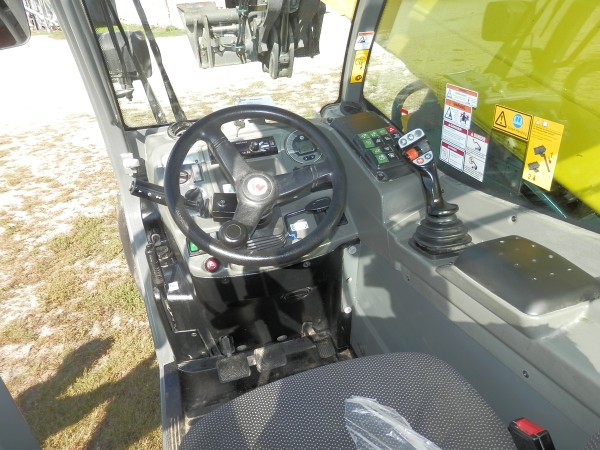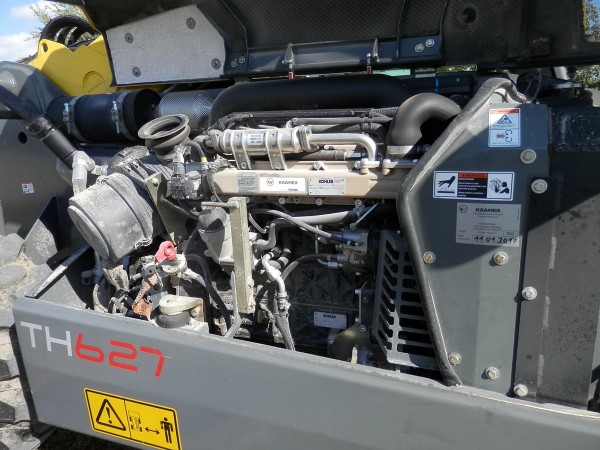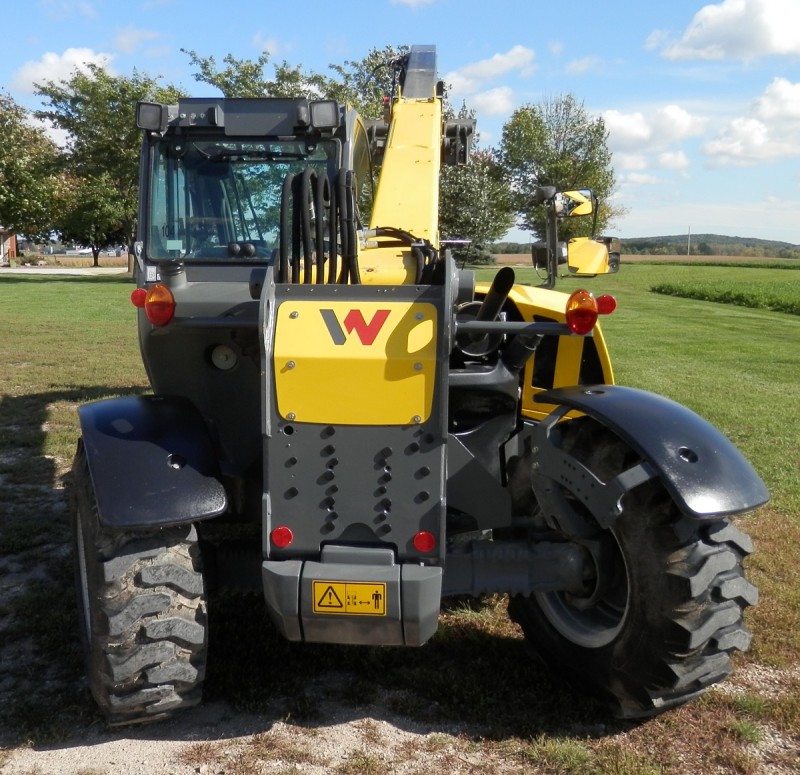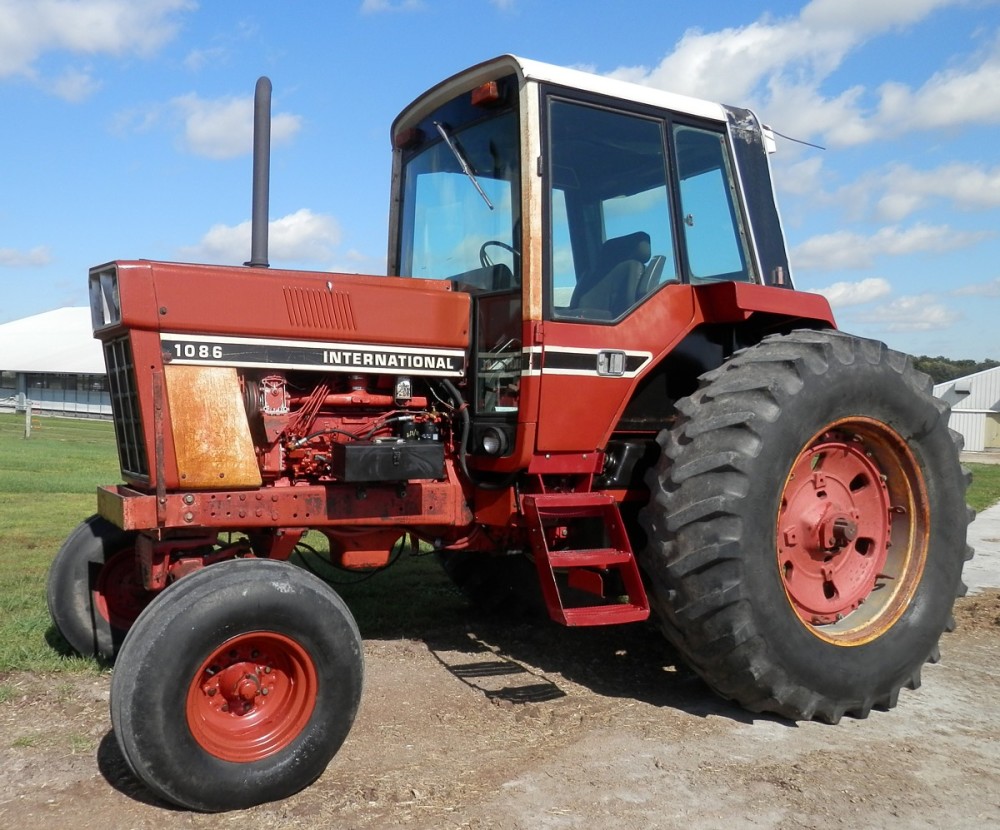 IH 1086 Cab Tractor, DR, TA, DL, solid & strong runner for the Mickes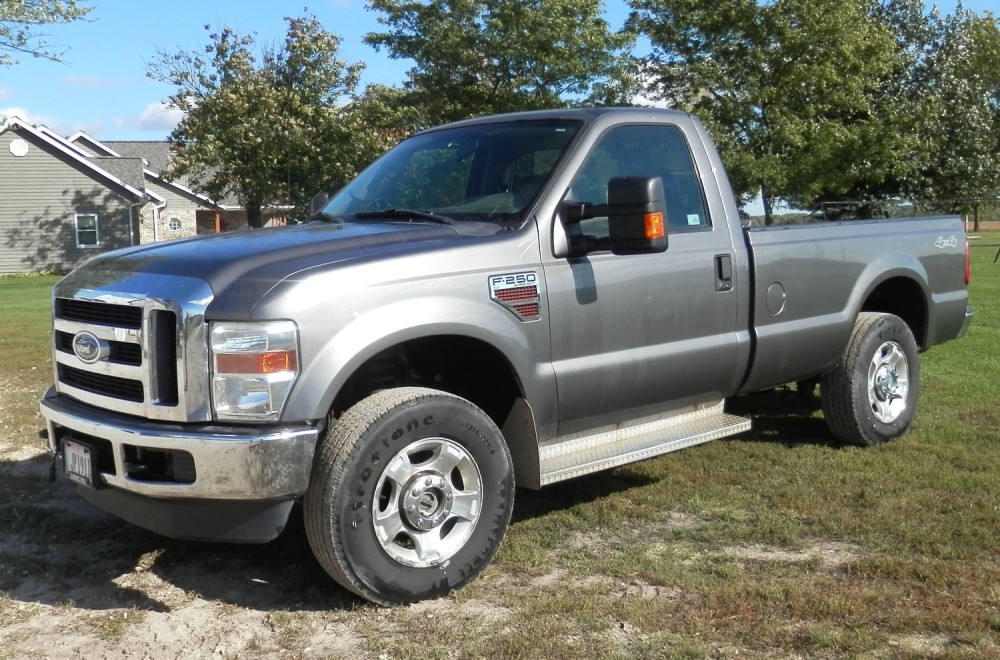 Micke Dairy--2010 Ford F250 XLT Super Duty V8-power stroke, 4x4, standard cab,

8' box w/5th wheel, bucket seats—

clean farm truck w/123K miles.
   MORE MICKE DAIRY EQUIPMENT....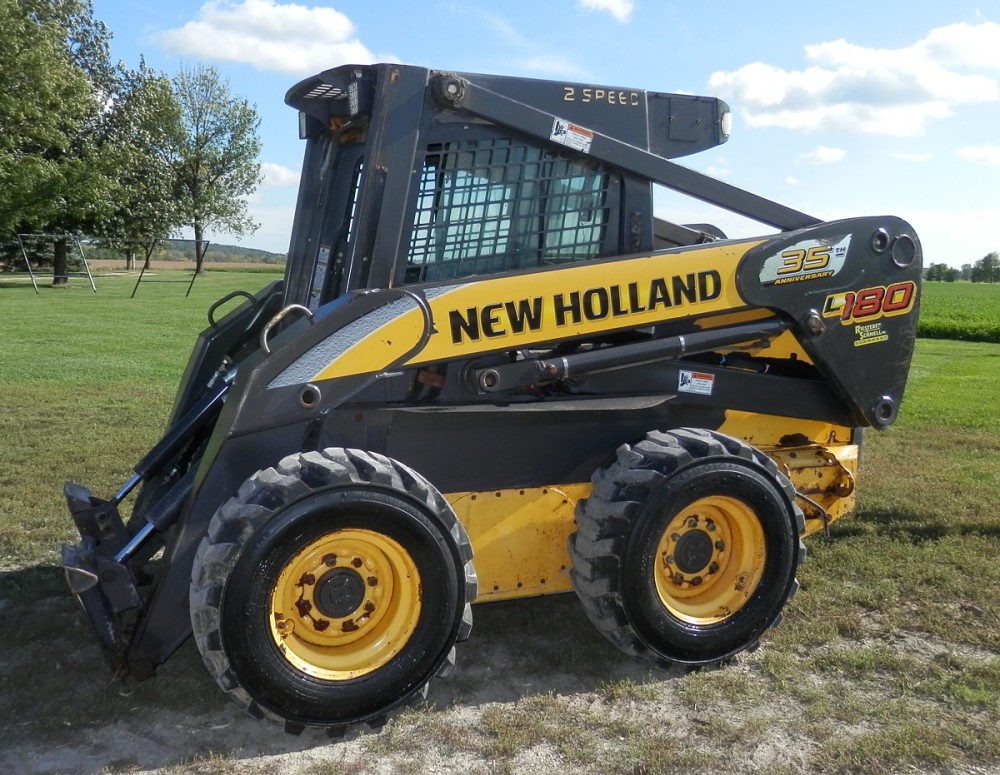 NH L180 Skidsteer w/cab, QT, 2-spd., Aux. Hyd., Nice (80%) rubber, rear weight brackets,

NH L213 Skidsteer, QT, 3 outlet aux., good maintenance—

5000 hrs. include many as daily multi-feed-push-up use.
   Cows Sold—Farm Sold…More Great Equipment!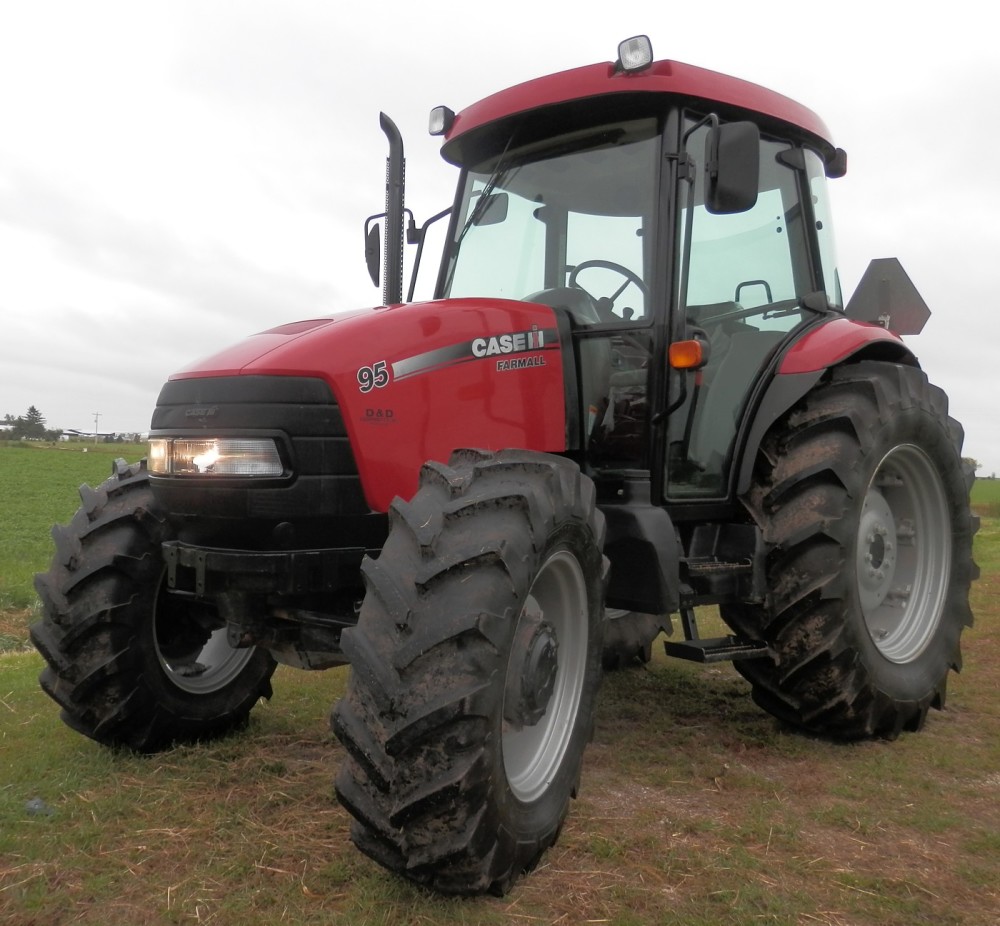 2014 CIH Farmall 95 MFWD, Dual Door Cab, 18.4R-34 & 13.6R 24- 2 shafts, only 670 hrs. 

Cows sold, tractor left over from lease to own.  A low-houred like-new tractor without the dealer lot price.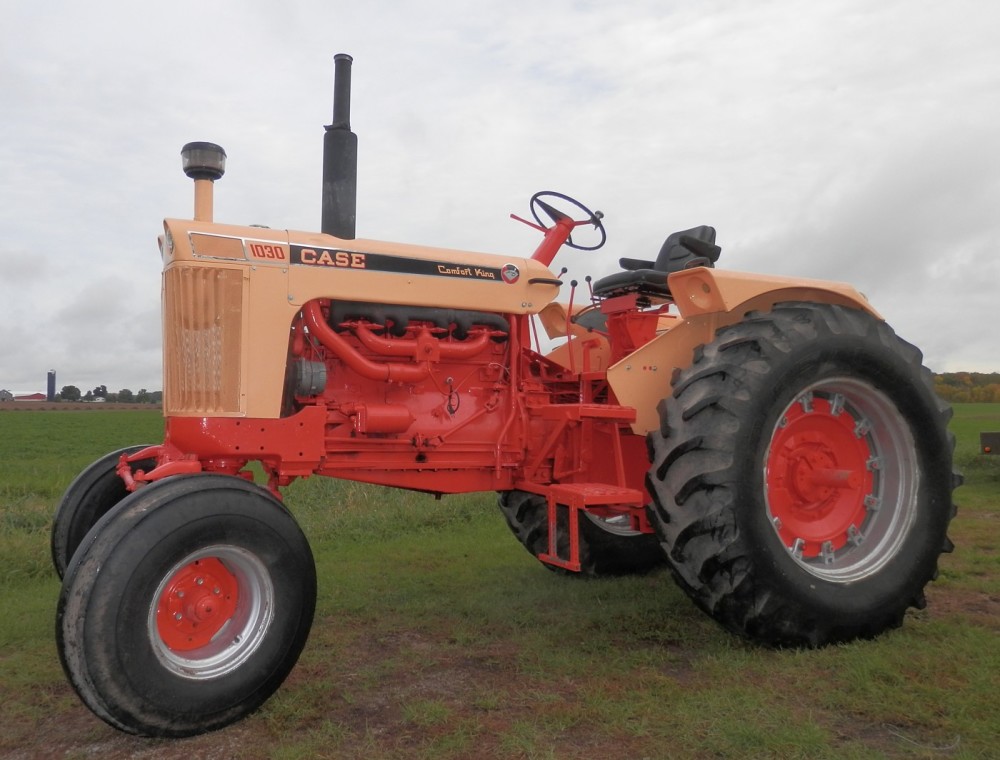 Case 1030 Comfort King, Dsl., open platform, gd. 18.4-34's, 10.00x16.5 3-rib fronts, Draft-O-Matic,

3 Pt., DR, New Tach installed w/engine OH 78 hrs. ago. 
Tractor has newer repaint & is very straight!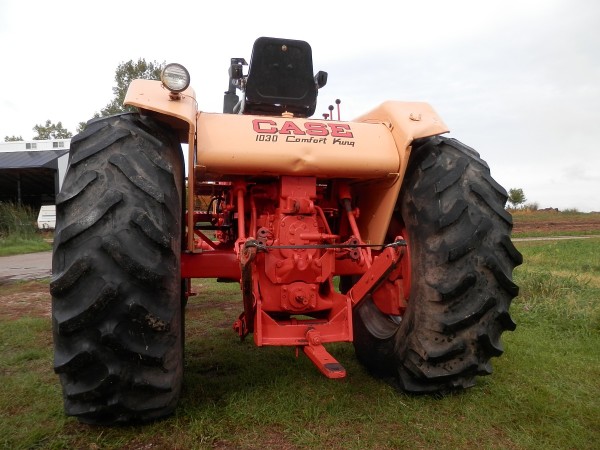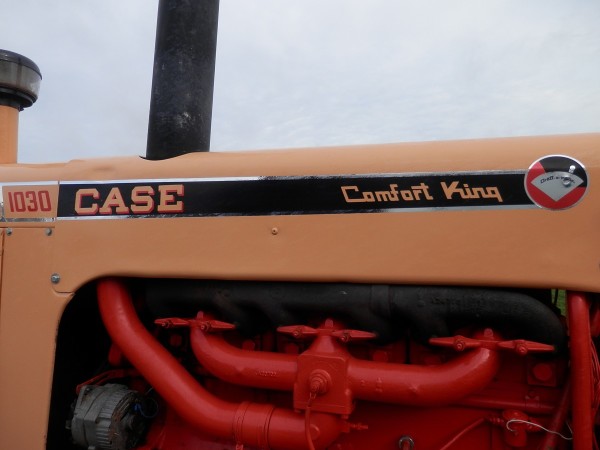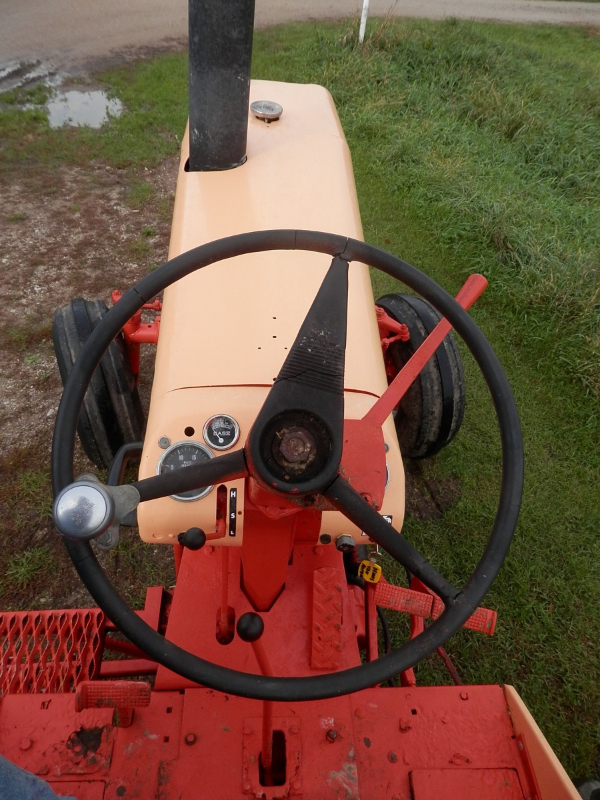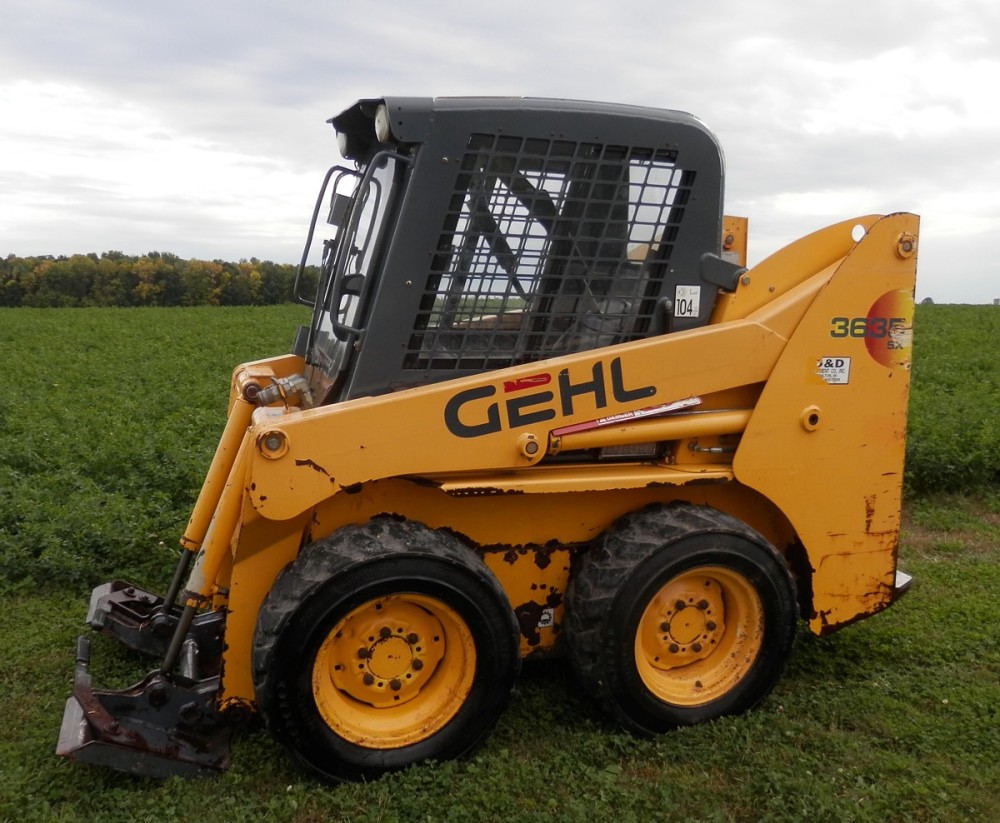 Great Gehl 3635SX Skidsteer, Yanmar Dsl. powered, cab w/heat, aux. hyd., T-bar,

standard Universal attach., rear counter bumper w/pin hitch. Never in manure,
nice original paint & only 1883 hrs.

 Selling alongside—4 new tires & chains.
More…watch for update pictures later.....
JD 4240 SGB, PS, Gen. Step, 18.4-38's (70%), Chrome Stack, DR, 2 shafts, Tunes—nice driver.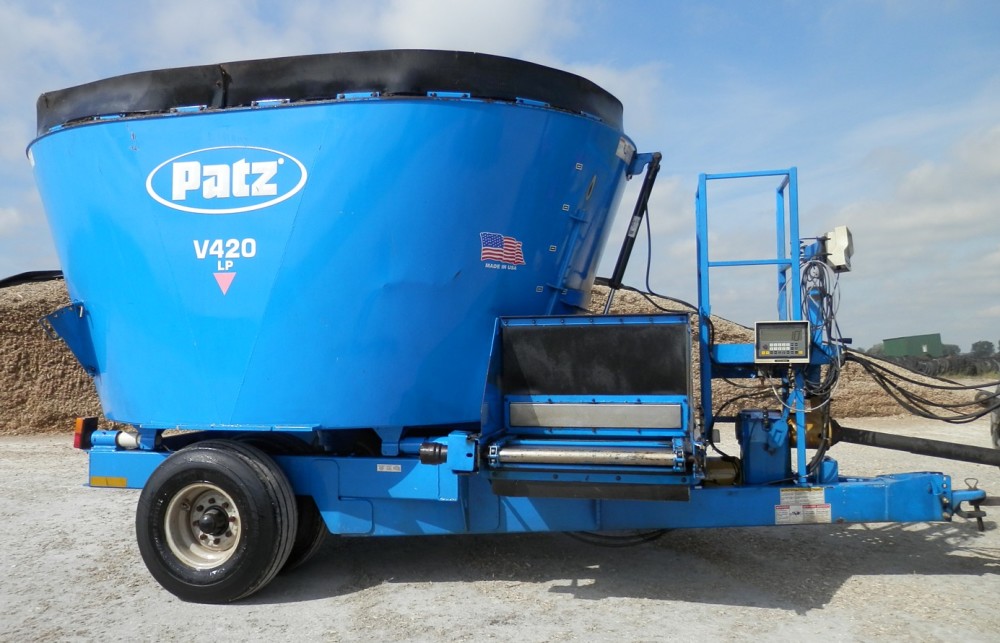 More from the Host Farm-- Patz V420LP Vertical Portable TMR Mixer, 4-wheel transport, rubber spill ring, LH or

RH cross chain front discharge w/magnet,

2 digital scale read-out hds. located for front & side scale read. 
Well Maintained & Shedded!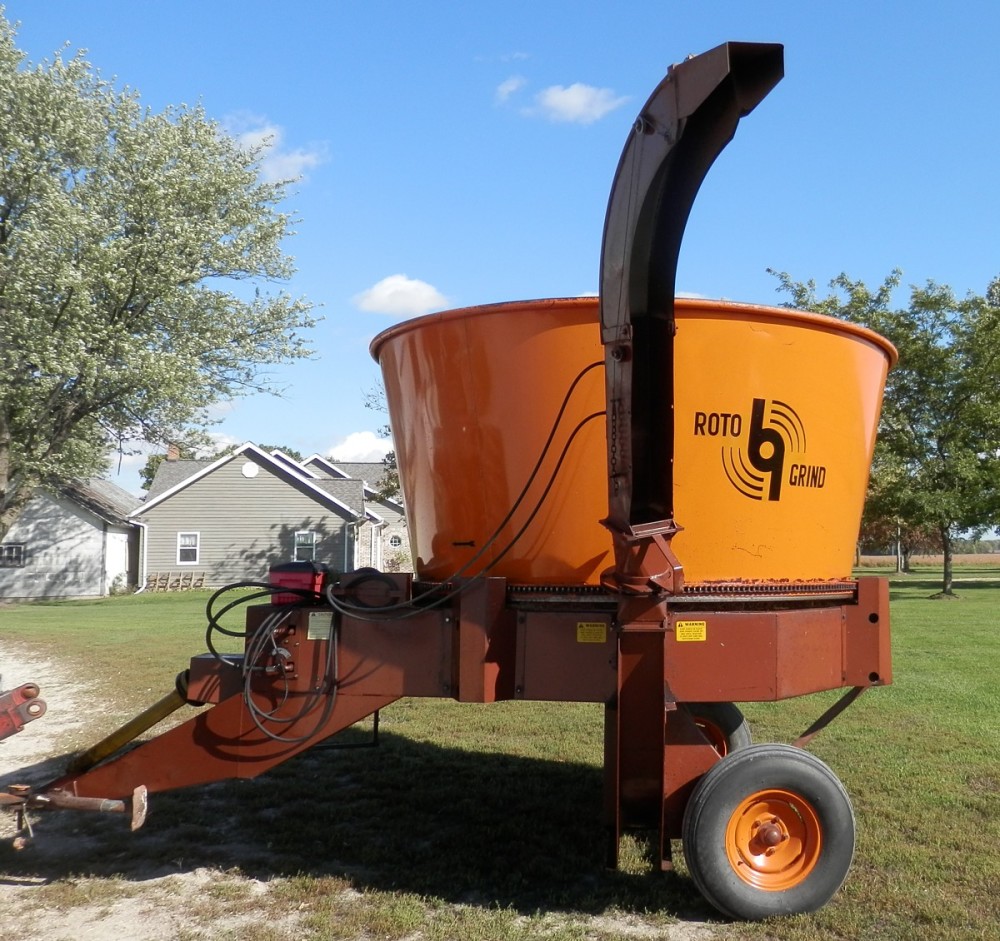 Roto Grind Portable Rotary Tub bale grinder w/LH blower discharge and hyd. control cap,

Hyd. Spd. Control Tub.  Grinder has nice original paint inside & out!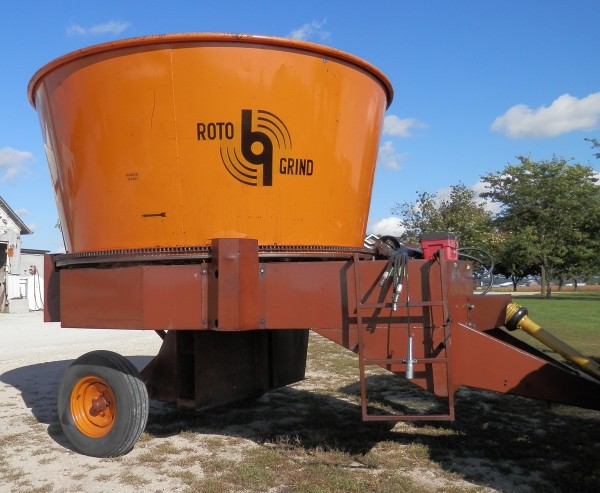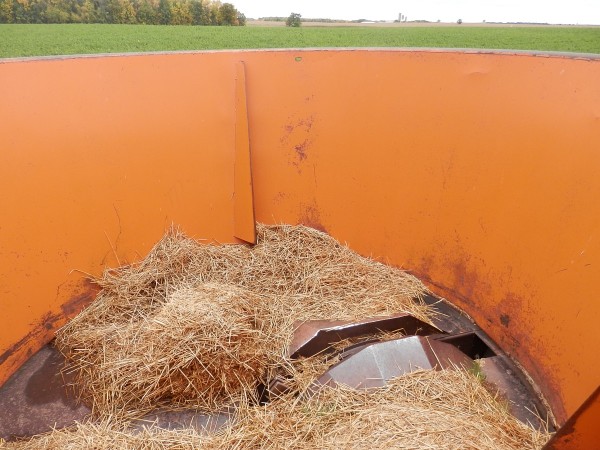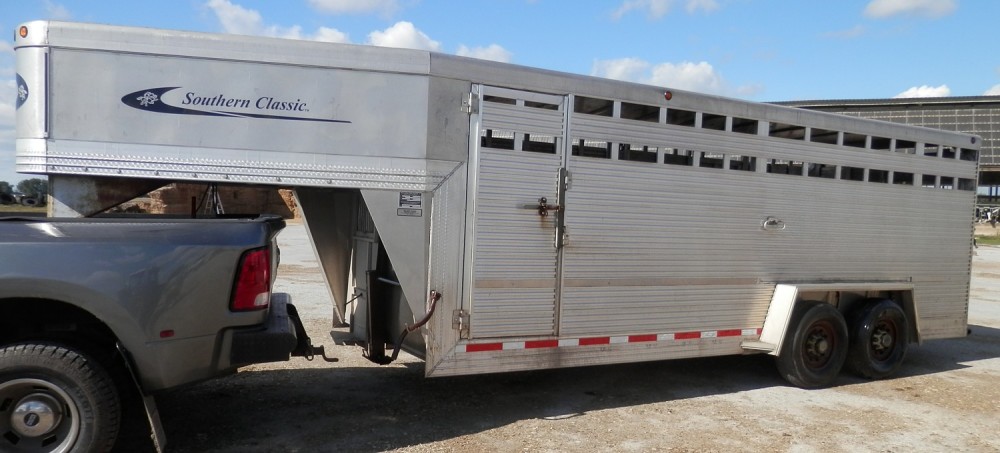 Southern Classic Mdl. LGN76620 20' x6 ½' Alum. GN Stock Trailer, 14K tandem axle, 8-bolt hubs, center splitter w/roller door, front fold up vents & removable lower vent strips.

Also selling…Custom GN Flatbed tandem axle trailer, 102" x 25' (w/4' beaver tail), fold up ramps, single wheel 8-bolt hubs, nice floor, under deck ties and Alum. tool box.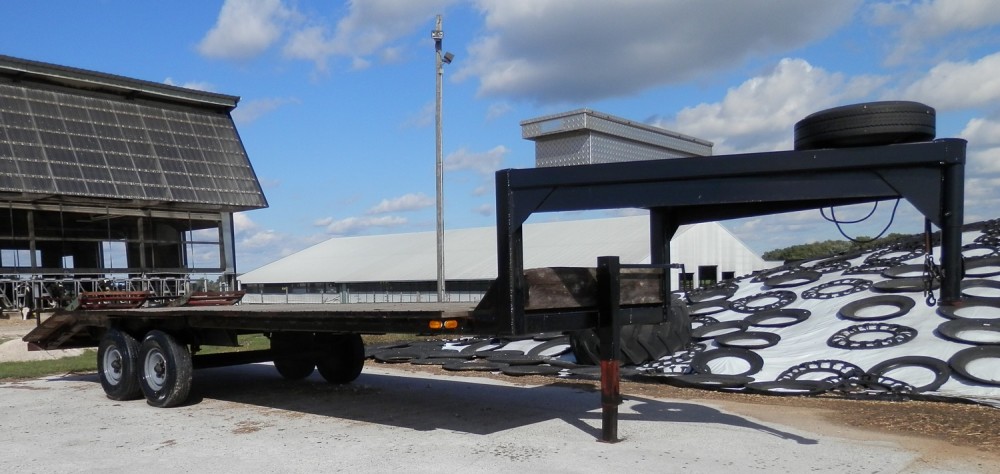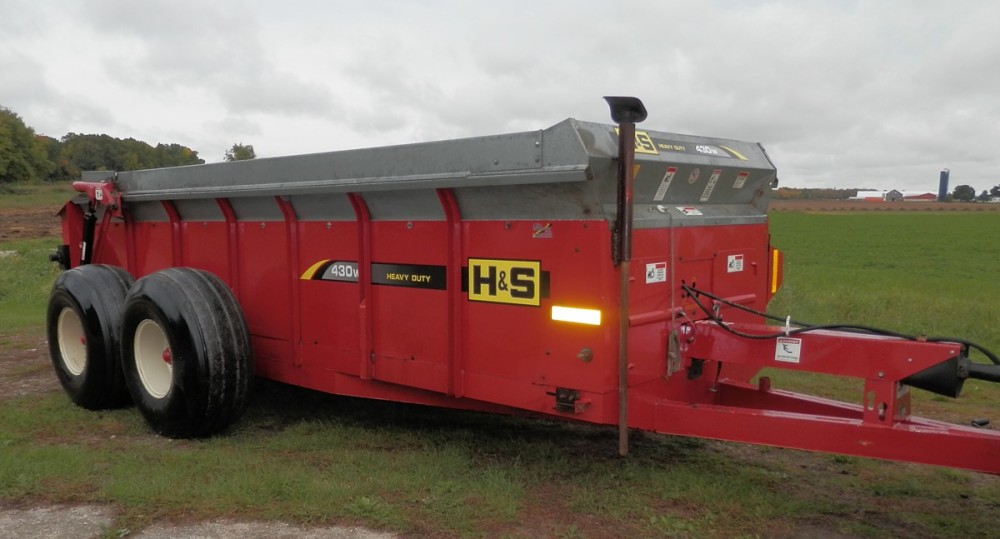 H&S HD 430W Box Spreader, Slurry Side Extensions, Hyd. gate, 16.5x16.1 Imp.—

purchased new and held back for clean up after the Dahm Estate Auction.  Excellent!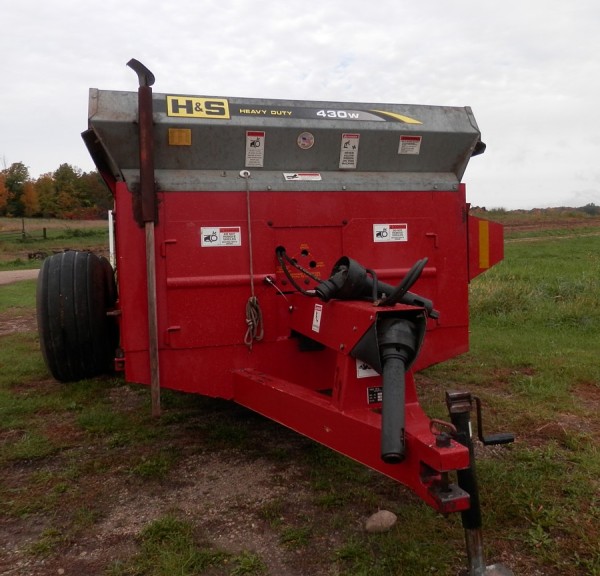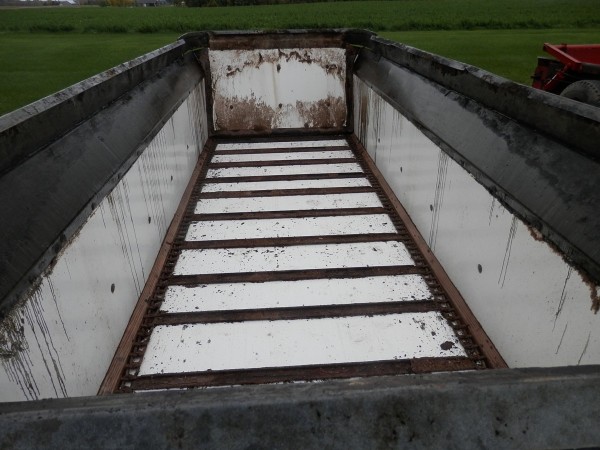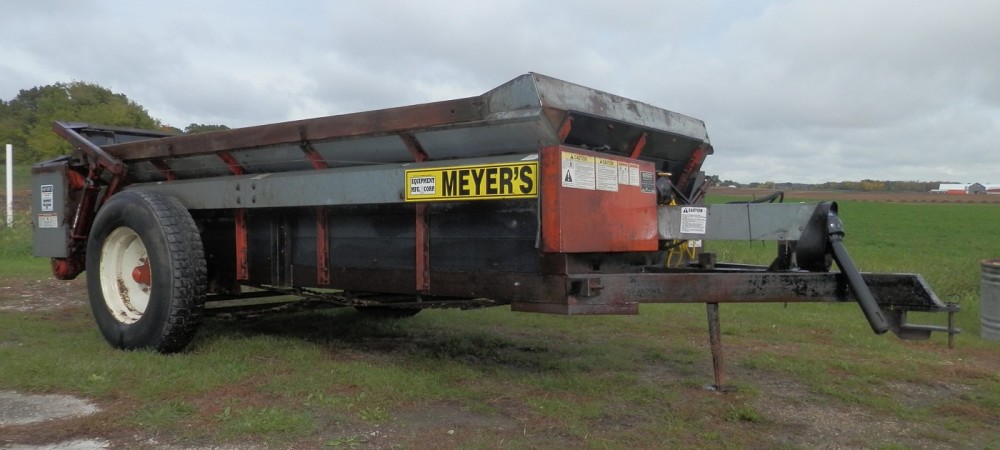 Meyers HD single axle 300 bu. spreader, poly board sides, poly floor, hyd. endgate,
very straight & well cared for spreader.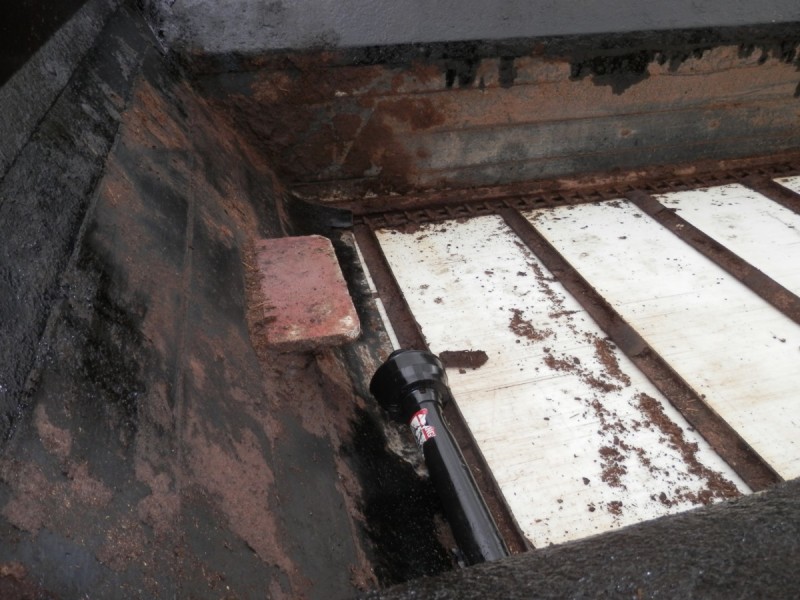 . More Quality Equipment....

Patz 305 portable TMR 4-auger mixer, good scale & had limited duty & use for most of its life—solid!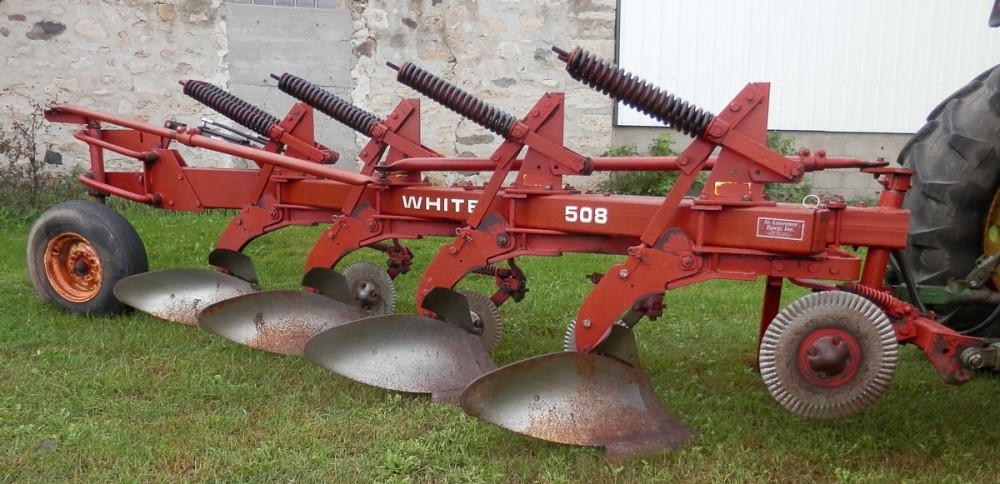 White 508 4X SAR Plow; 

JD 2810 6X SAR Plow, Spring Coulter, Gauge Wheel--

H&S Later Mdl. Swing 12' Merger, has been gone through--good belts & field ready!

2012 Dsl. fuel tank, 1200 gal. w/Gas Boy elec. pump



NH 680 tandem axle box spreader, poly floor, newer hyd. endgate & very straight for age. 10'x30' portable manure fill station, hyd. height control, good, straight, & clean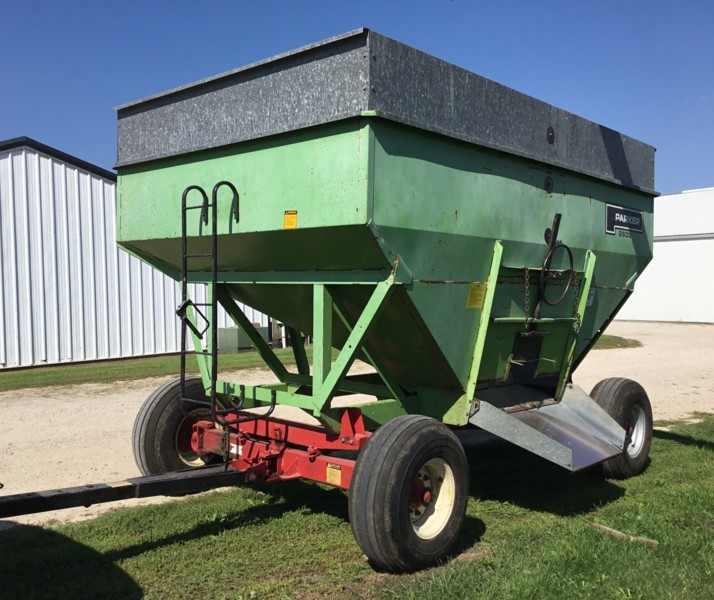 A five box selection including….Killbros 375 bu. on 12T Killbros gear;
Parker 2600 gravity box, 375 bu. on Knowles 12T gear w/12L-15 on 8-bolt rims. 
EZ Trail 3400 400 bu. box on EZ Trail 1384 13T gear—14x16.1 Imp. on 8-bolt rims
and more!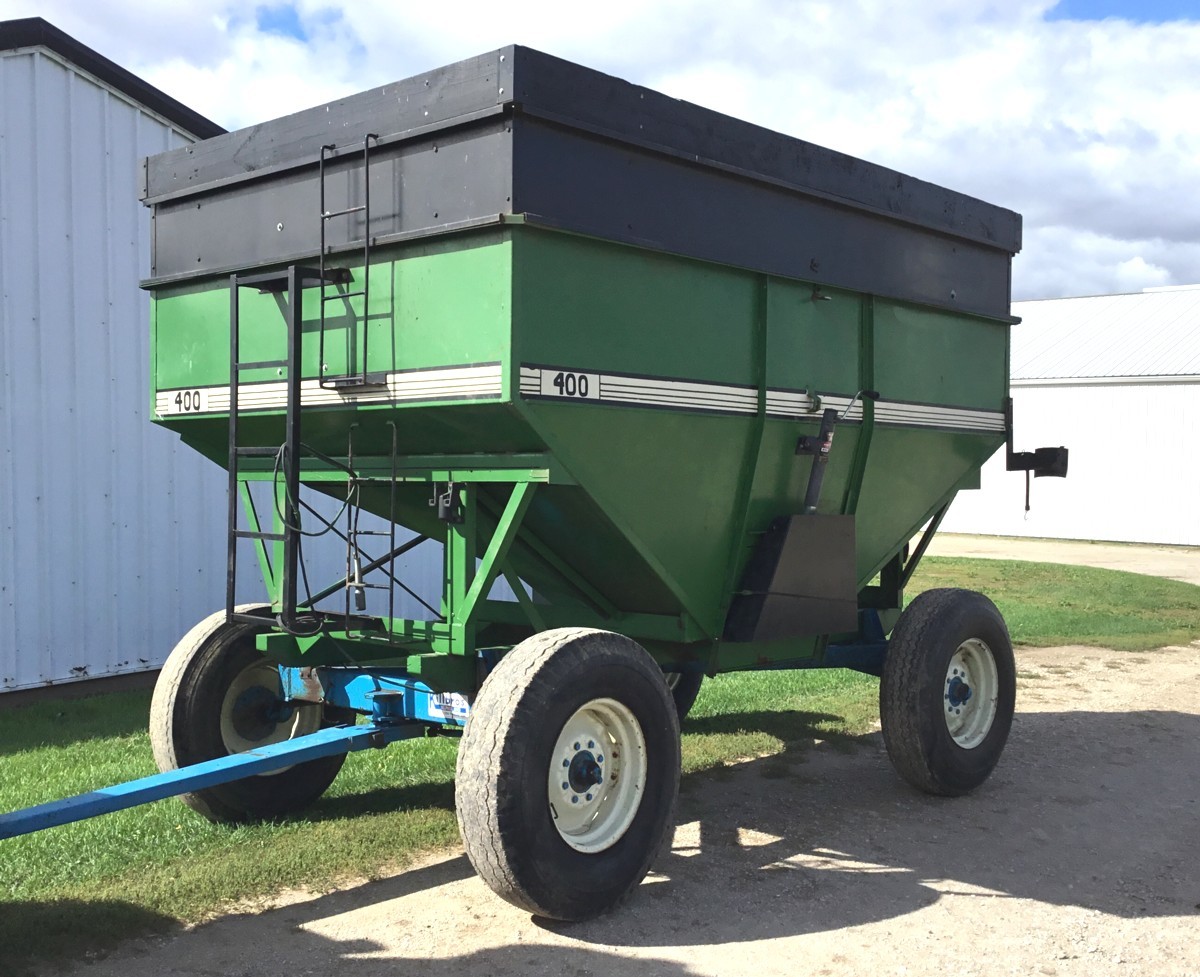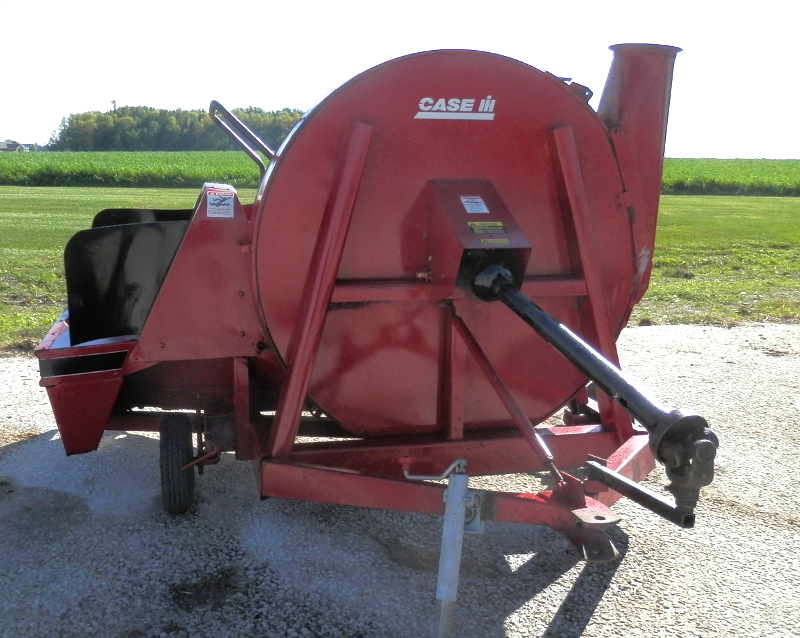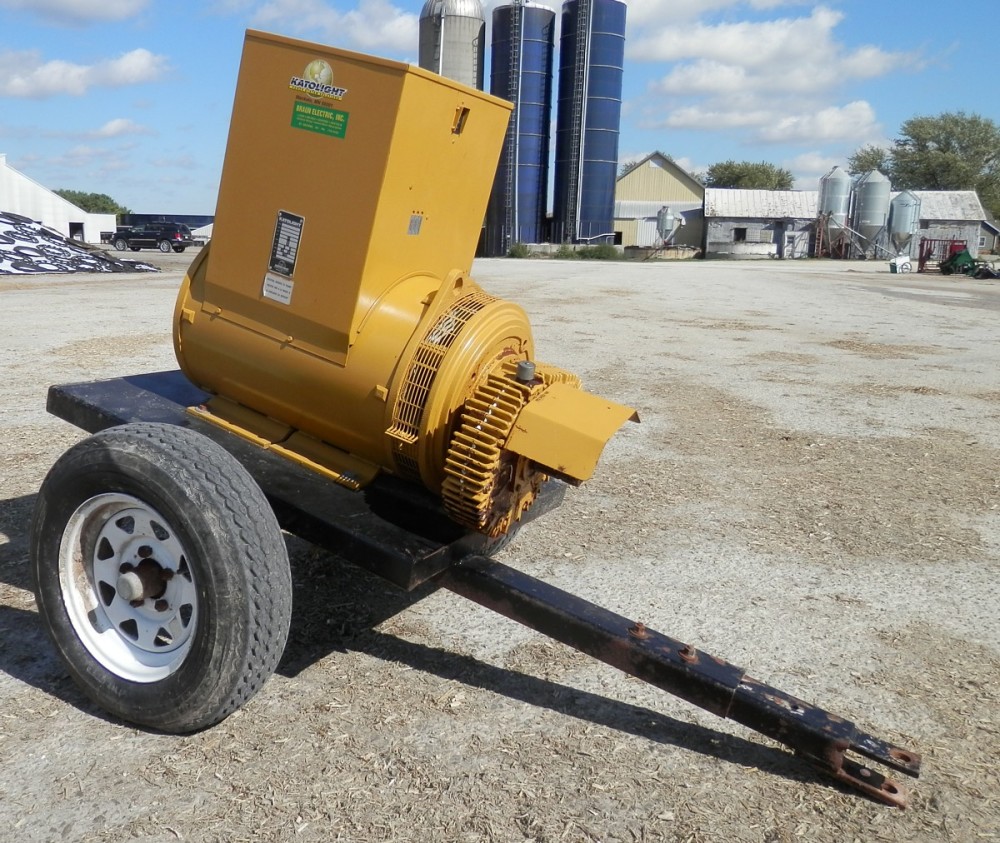 Katolight KLML-75-1000 portable generator, factory cart, single phase, 75 KW. 
The Mickes kept it shedded & covered.  Excellent!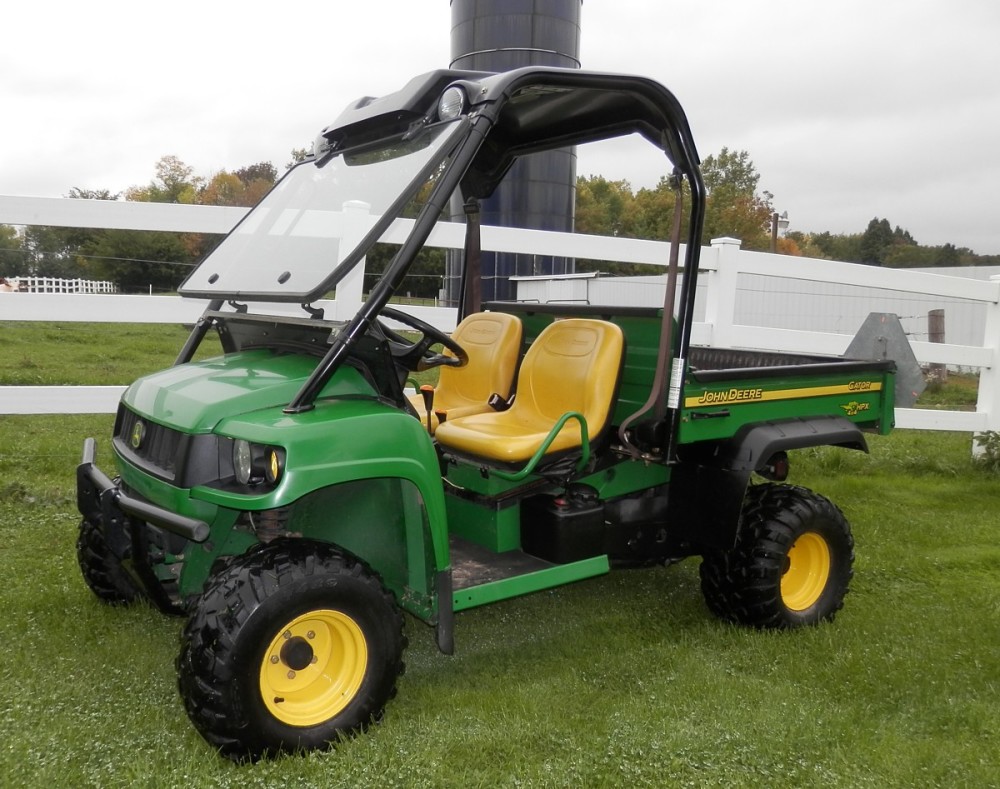 Sweet…JD HPX Gator, 4x4 ROPS w/canopy, hinged front bottom flip out glass windshield

and additional lights. 

Gator has manual dump box w/liner. 



Adult driven, excellent care & paint—only 543 hrs. 
Held back until after sale of farm—Ziemer Estate.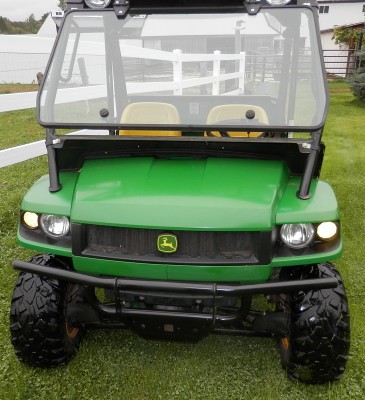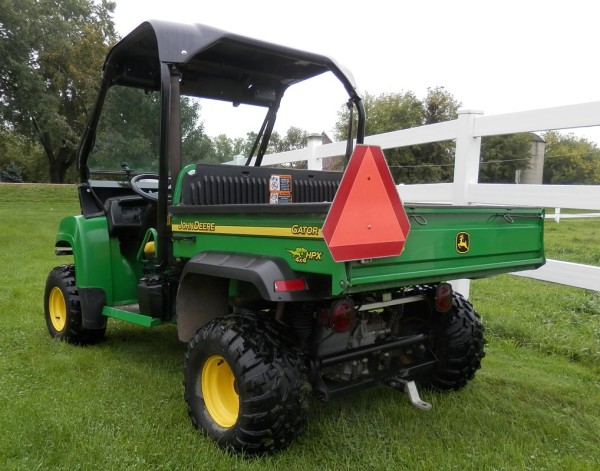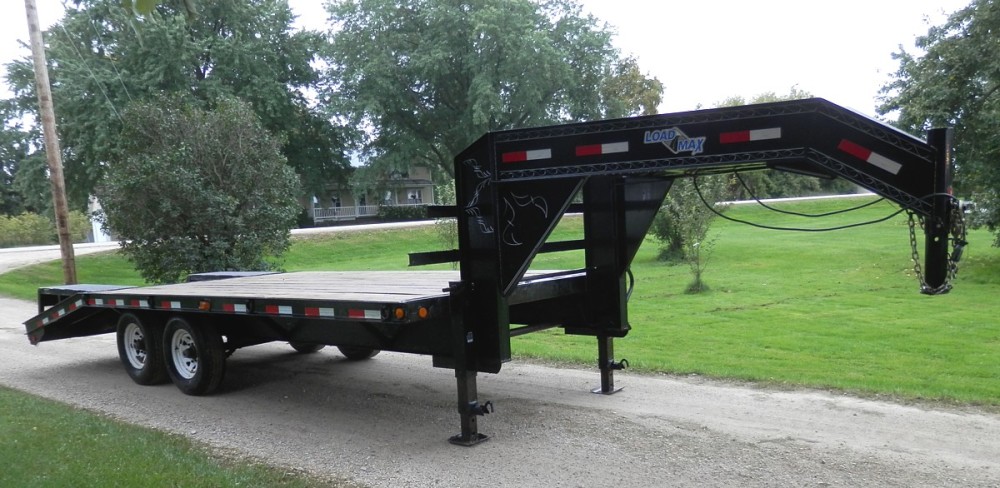 More nice trailers….Load Max 21' (5' folding beaver) GN Flat deck trailer,

14K tandem axle, 8-bolt single wheels, fold up ramps, Dual landing gear, excellent deck, adj. goose,
new spare, limited lifetime use & total miles—Dahm Estate.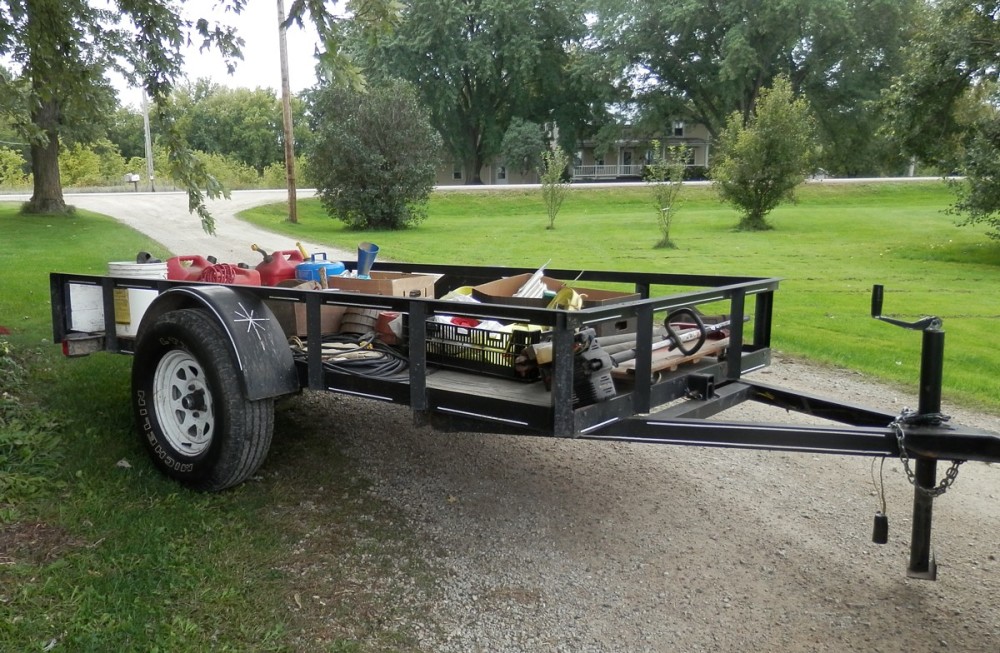 HD 5x10 Utility Trailer, tilt bed, 5-bolt 15" wheels, sides, always shedded & nice partner to the JD Gator

   Excellent Micke "Cattle Related" & More.....

Uebler 812 Honda gas powered feed cart, RH unload—nice;!
Approx. 1000 sidewall tire bunker covers
2-Delaval Power Cattle Brushes in good running order & just out of use.
Below....BPI Portable Hoof Chute w/under floor pallet fork tubes

& rear removable entrance gates—complete & good!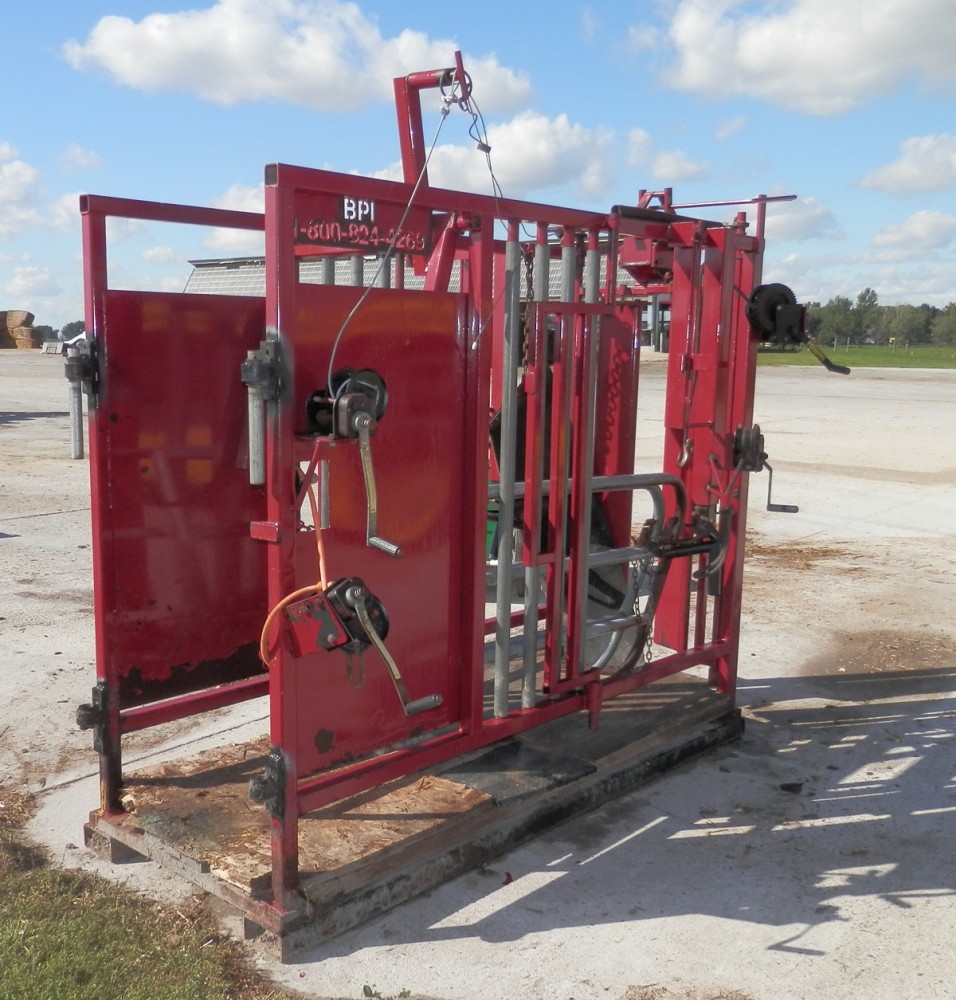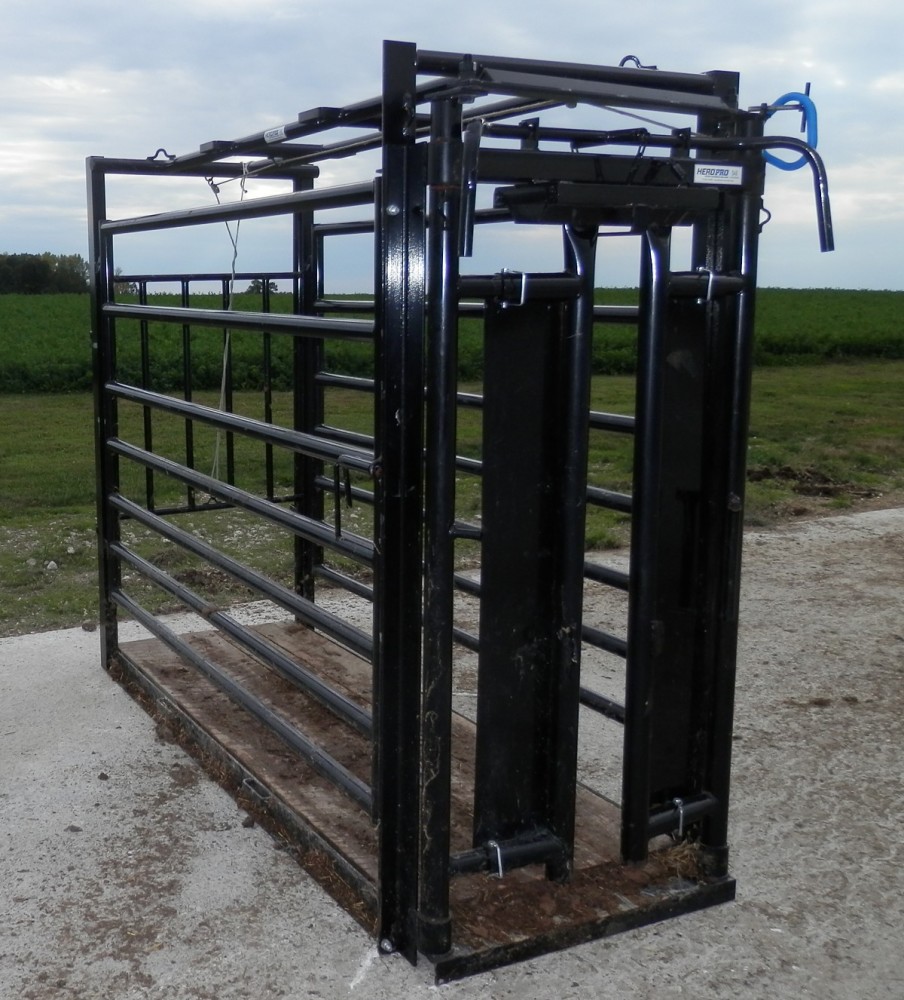 Like Brand New Herd Pro Catch Chute, rear vertical drop gate w/front controls—not broke in yet!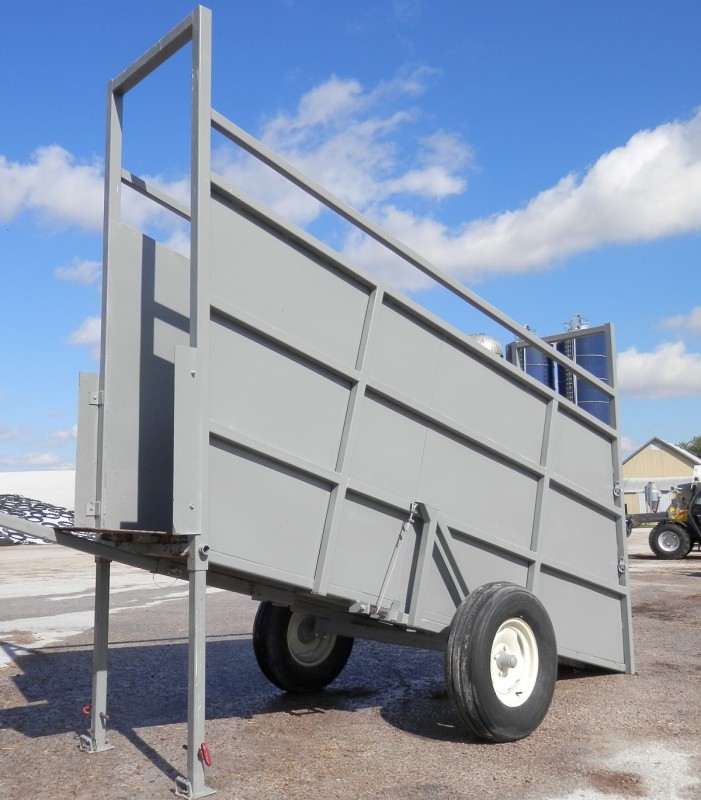 Custom built HD portable loading chute, pin hitch, all steel, adj. stands.  Excellent!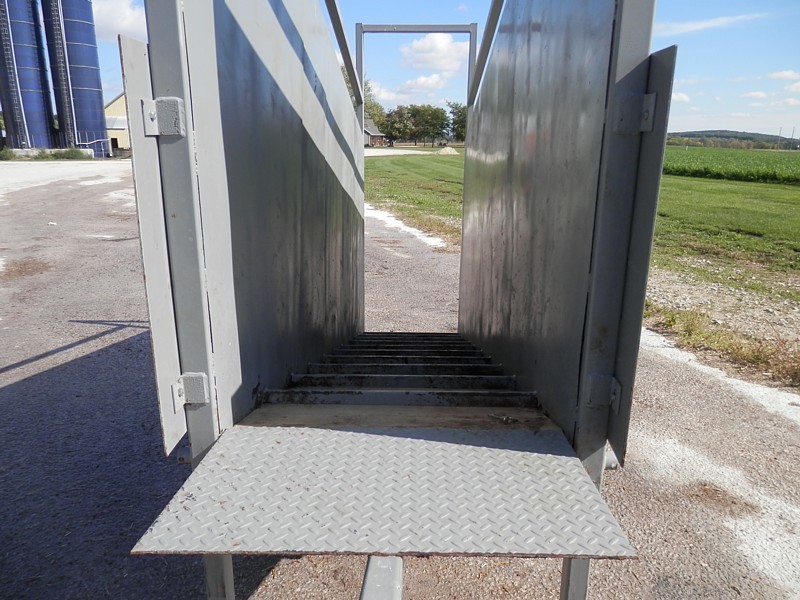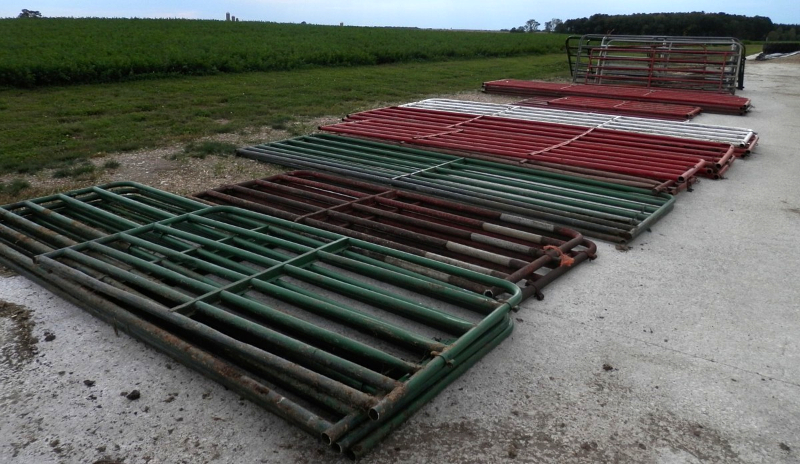 Lots & lots of gates removed & ready to load, several brands & many lengths ranging from 8' to 16'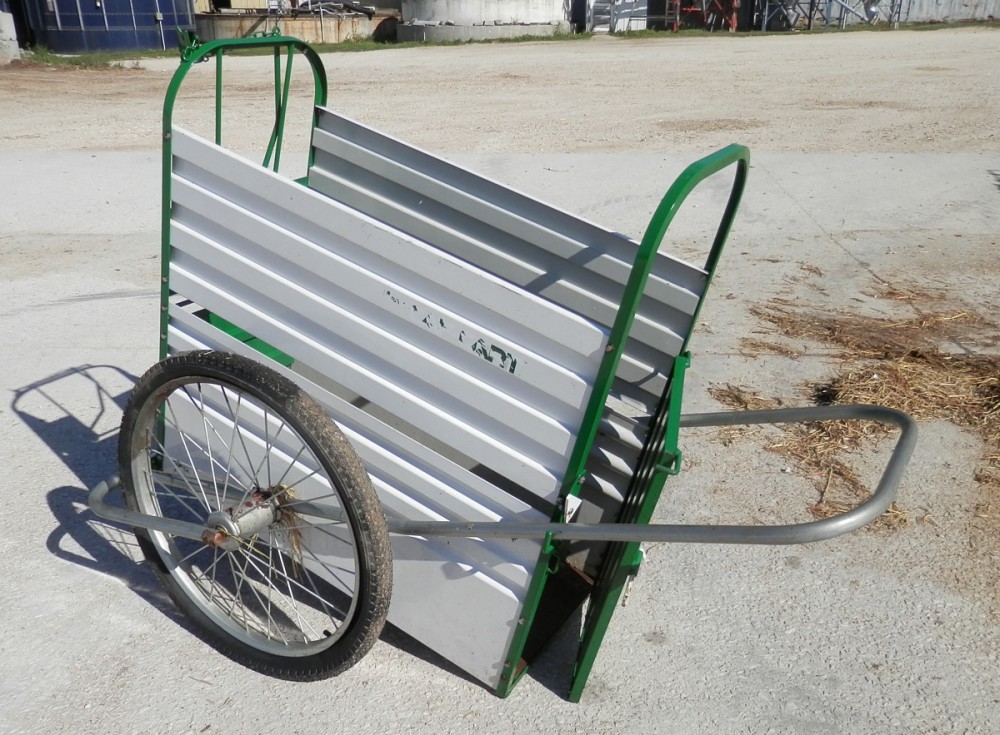 Portable Calf Cart—like brand new.

Big Assortment of QT & Other Attachments…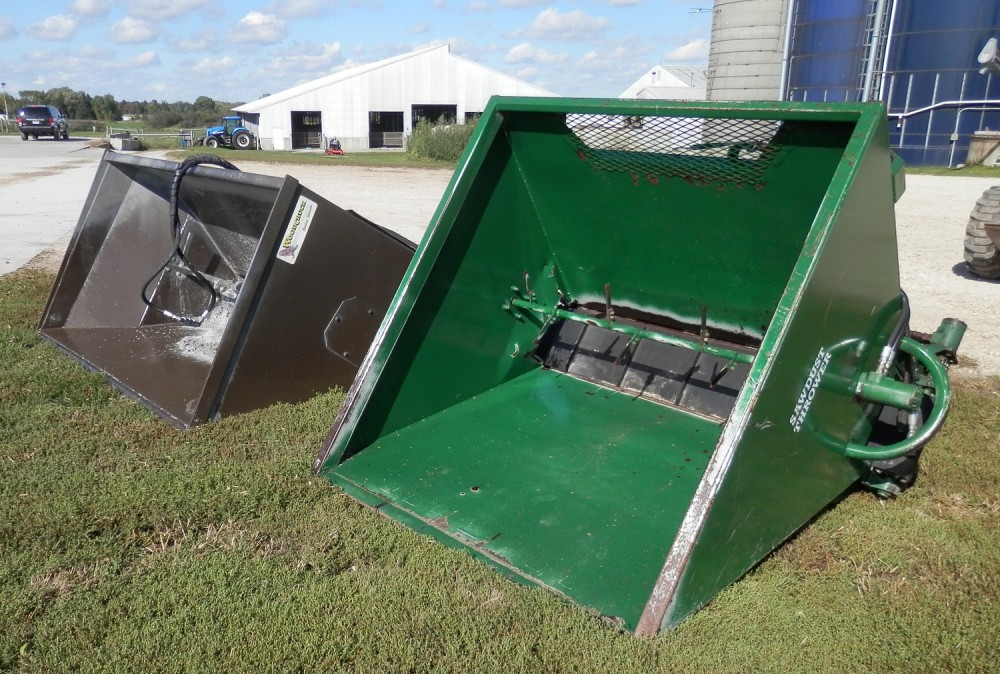 Artex 1512SM QT Bedding Shooter, L or RH—nice original paint;

Becker Woodchuck 80 HTL Bedding Shooter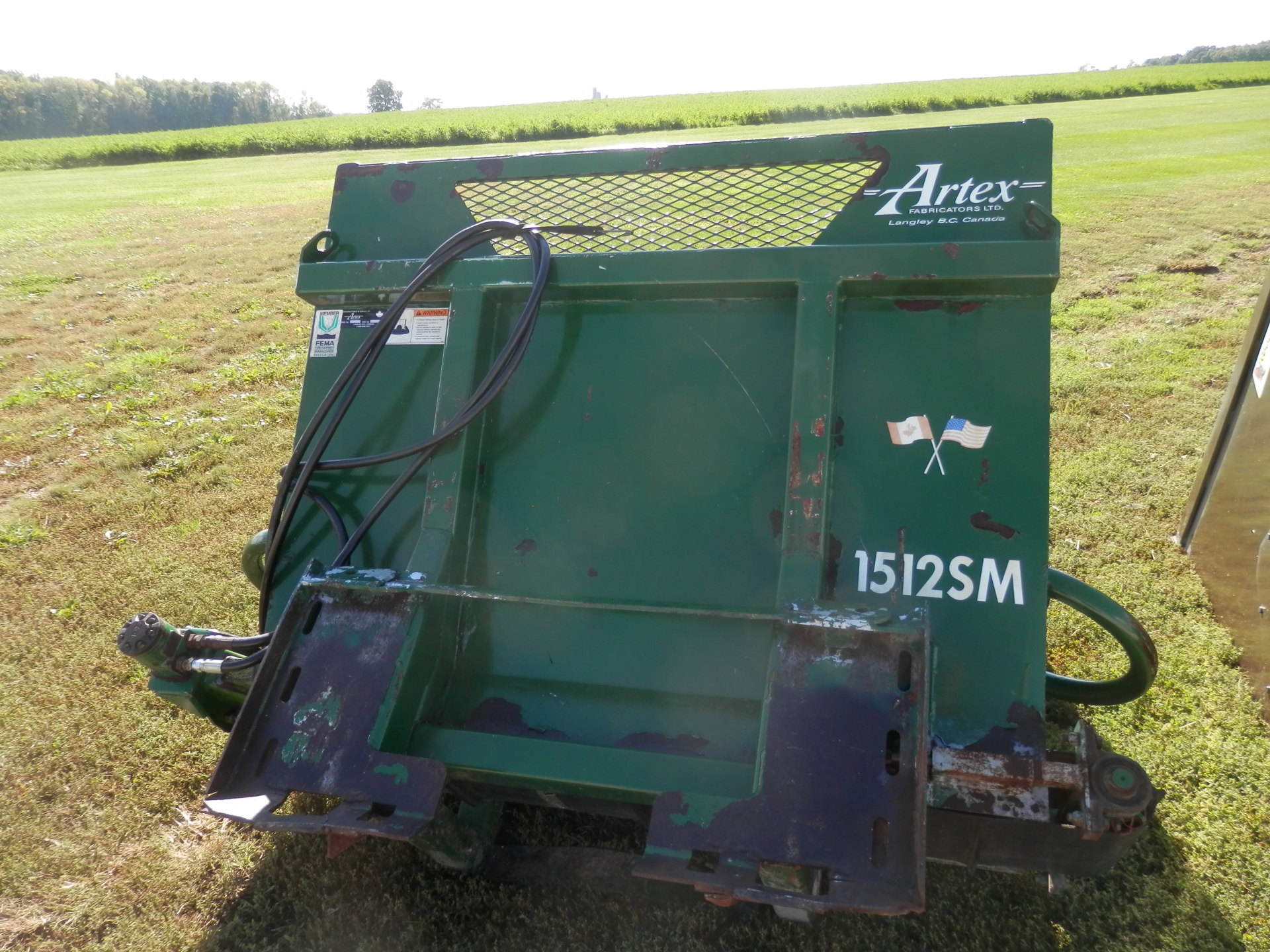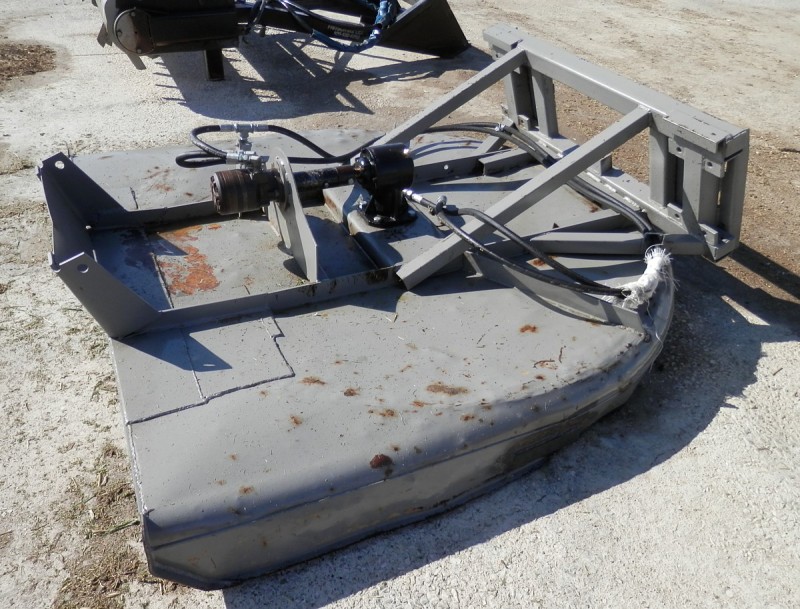 QT Skid 6' rotary mower—works on low flow machines.

QT Skid round bale clamp—VG!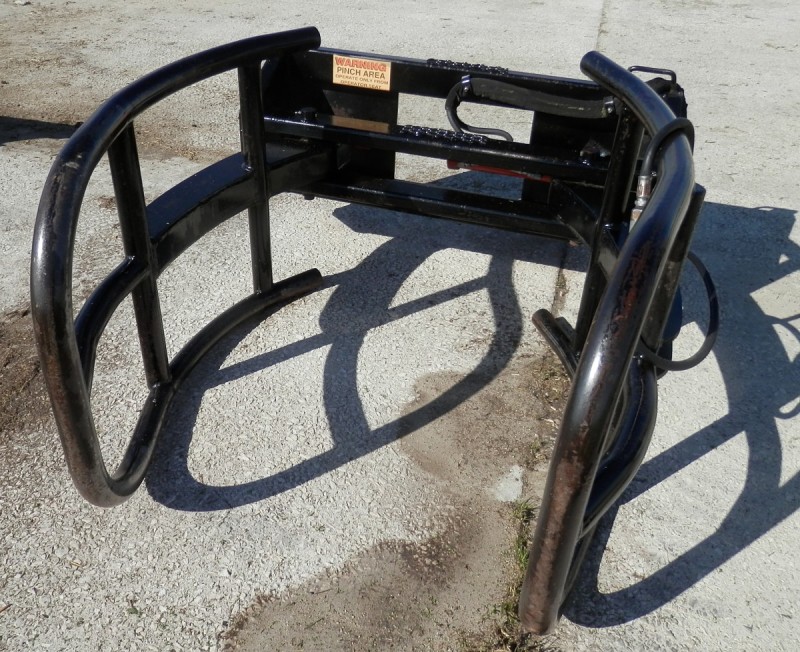 Fritsch Equipment 6' QT Facer—in use right up to the auction—good.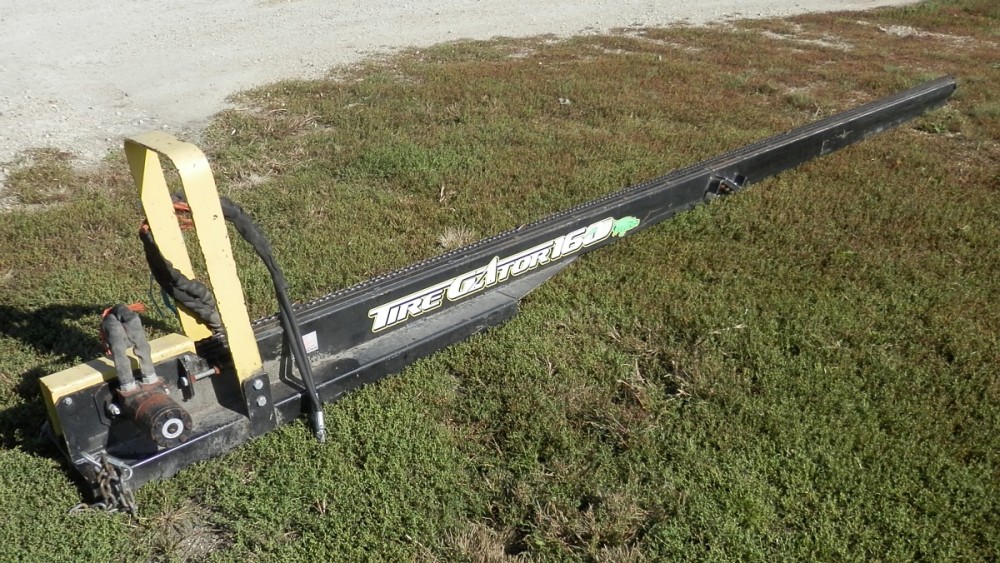 Tire Gator 160 bunker cover tire shooter, pallet fork quick mount, hyd. drive—great w/Telehandler.

HD 3 pt. or Ldr. Mt. bale spear (or add weld-on QT plate)

10' HD Big Sno-push blade, hyd. angle, bolt on edge & adj. pitch.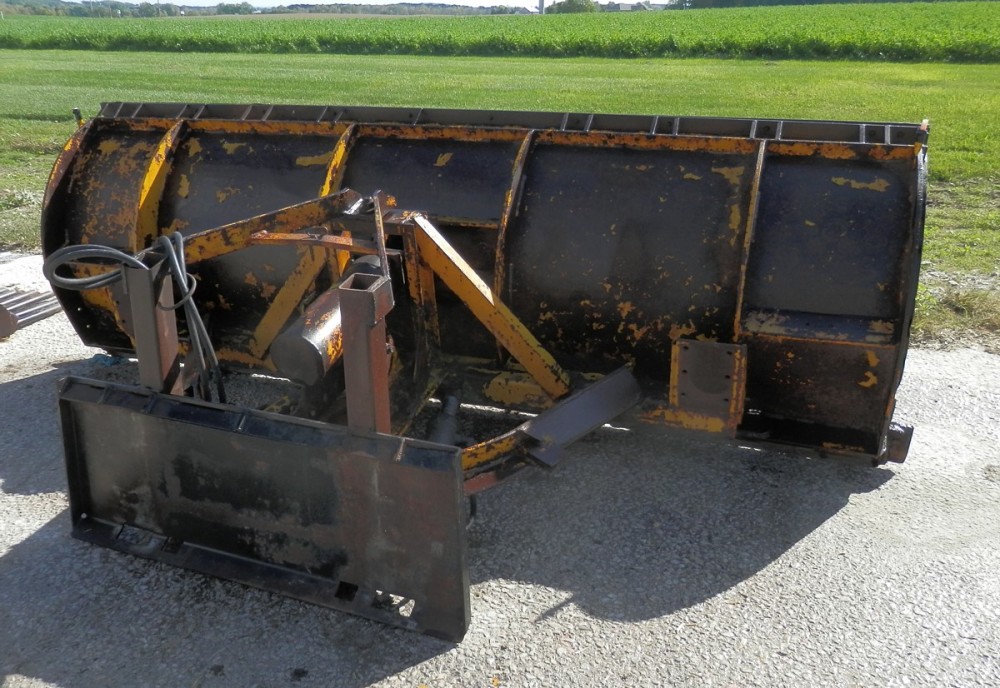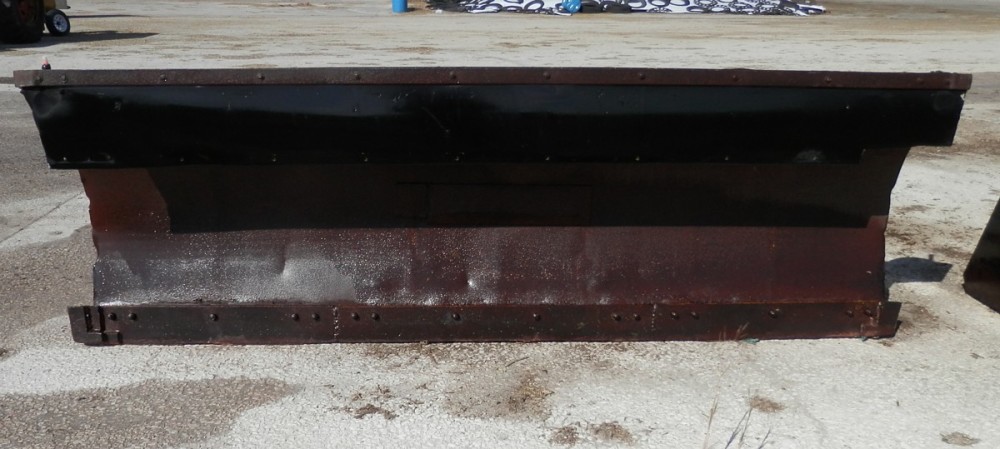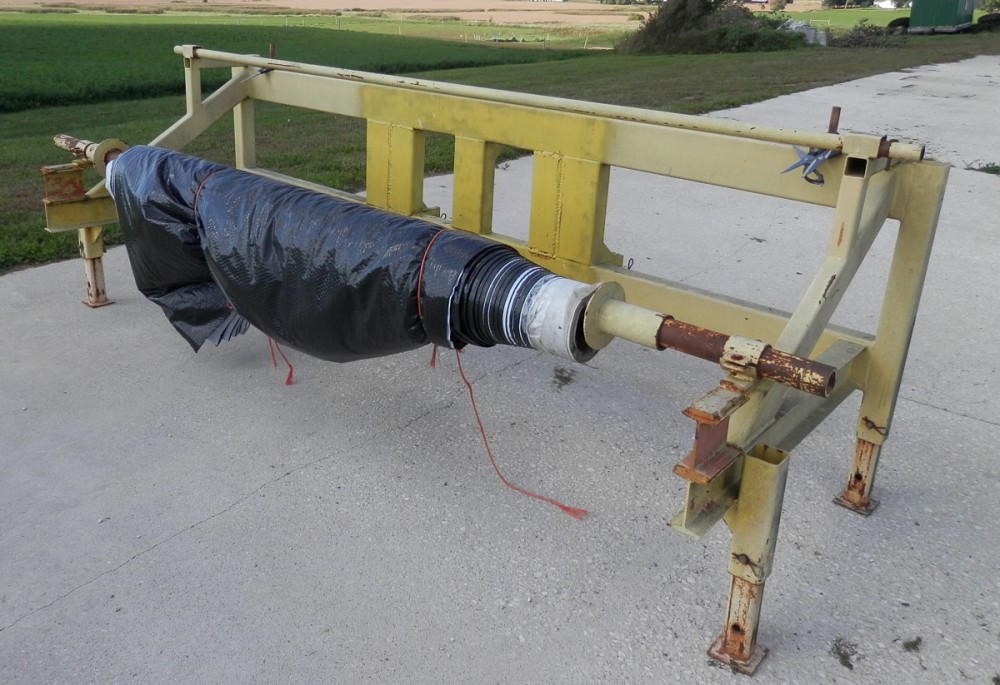 3-pt. Bunker plastic unroller, 94" cap. width, adj. stands-VG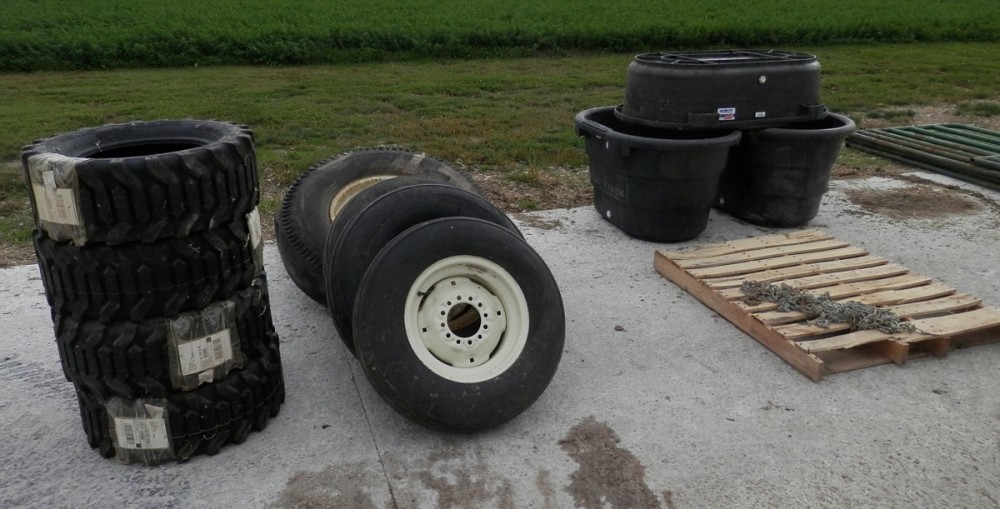 Misc. Cattle Related...
Poly water tanks; poly feed cart; and more typical cow care items.
Plus…buckets, pallet forks, & more.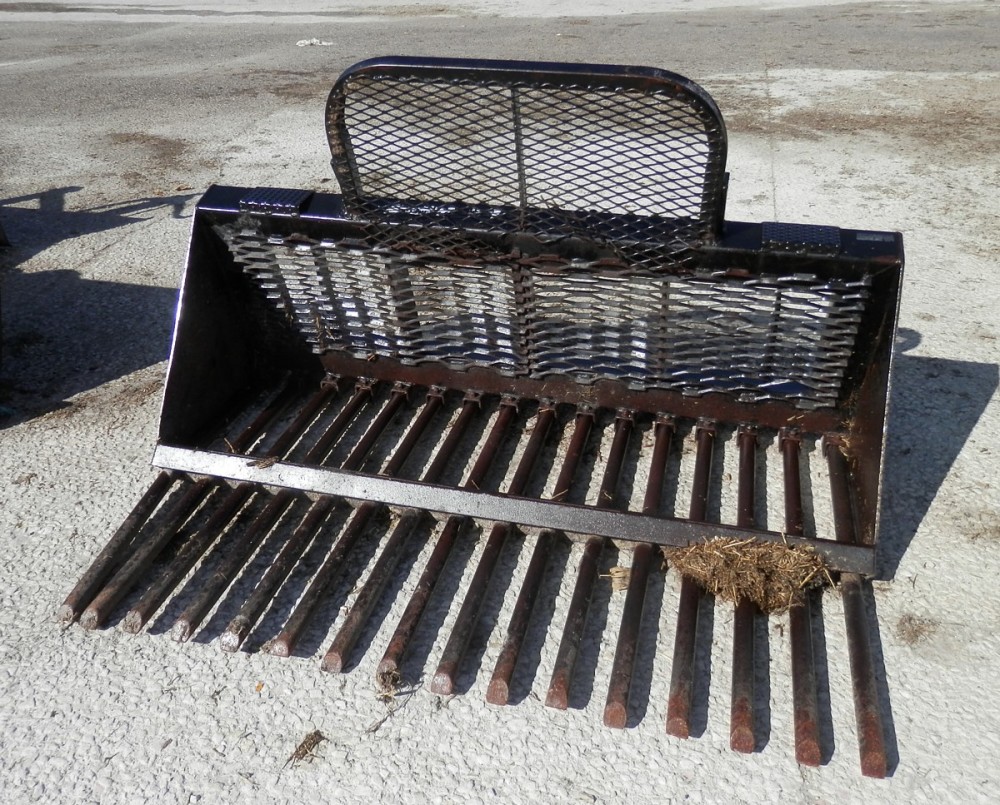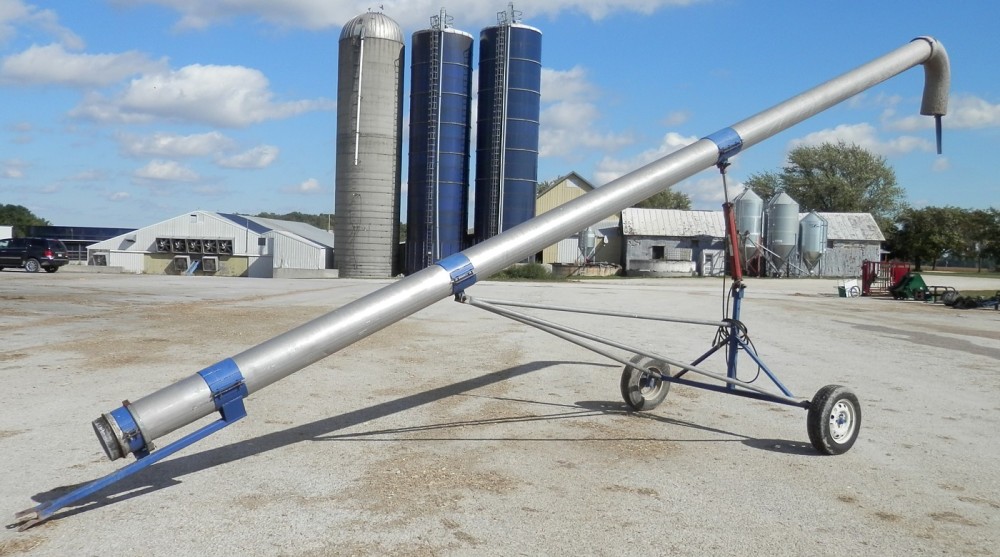 10'x30' portable manure fill station, hyd. height control, good, straight, & clean.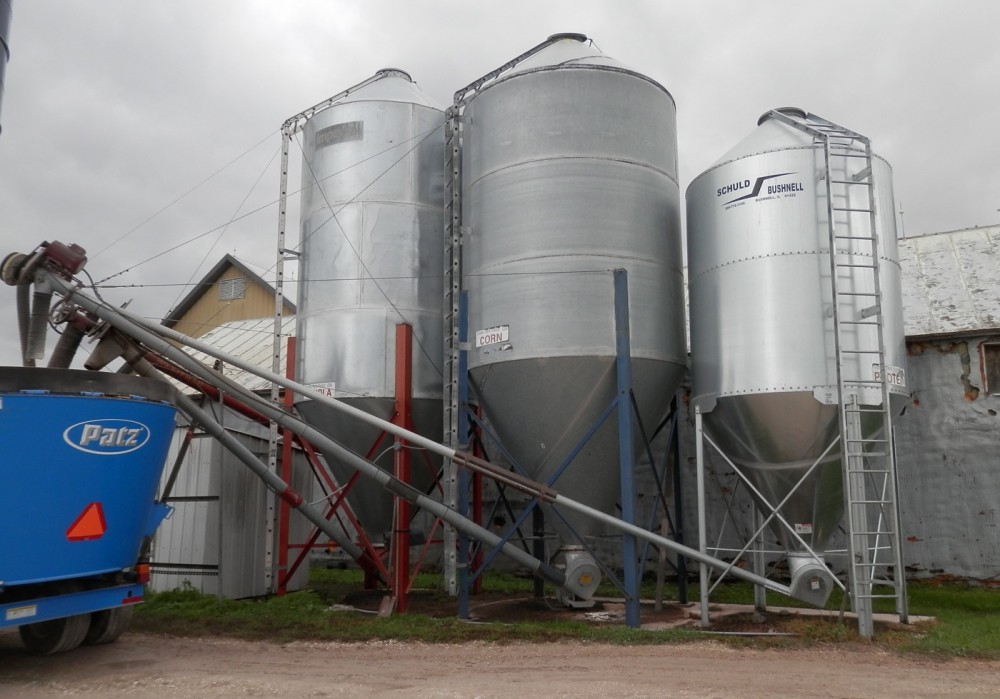 Easy Access, VG- Excellent Condition
Imperial 28.3 Ton w/auger & ground control hatch. (Red Legs)

28 Ton Schuld Bushnel w/auger & agitator

12.3 Ton Schuld Bushnell with auger.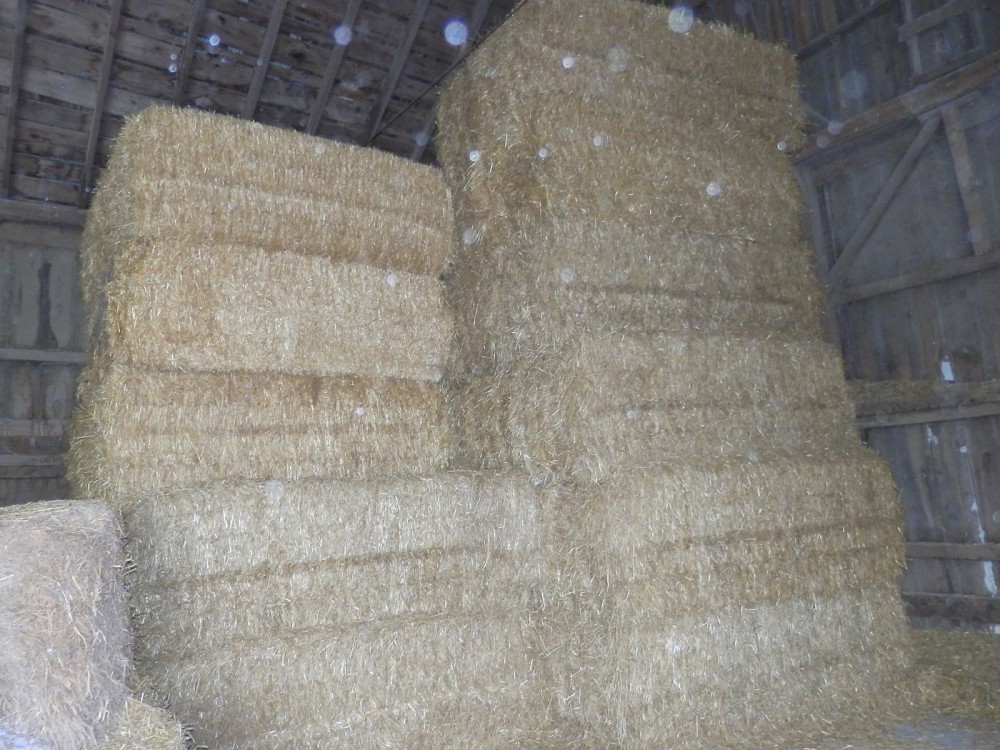 Straw---Big Bales straw--

clean and golden!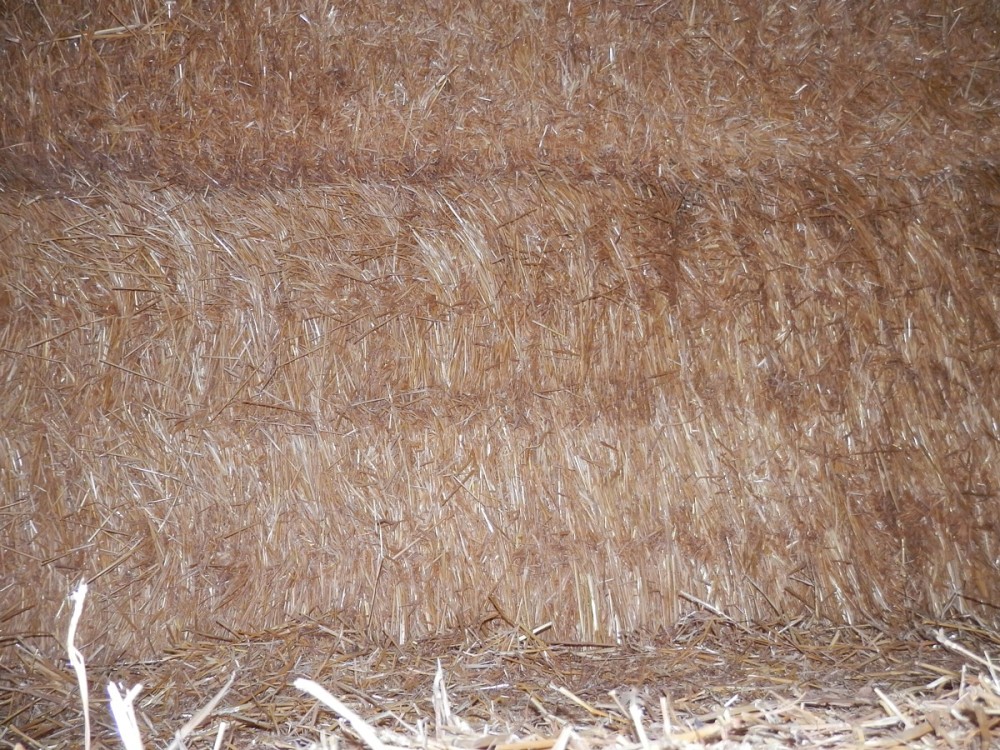 Quality haylage & corn silage piles sell…..

Approximately 110 Tons Haylage & 250 Tons Corn Silage
on easy access feed pad.  See tests below.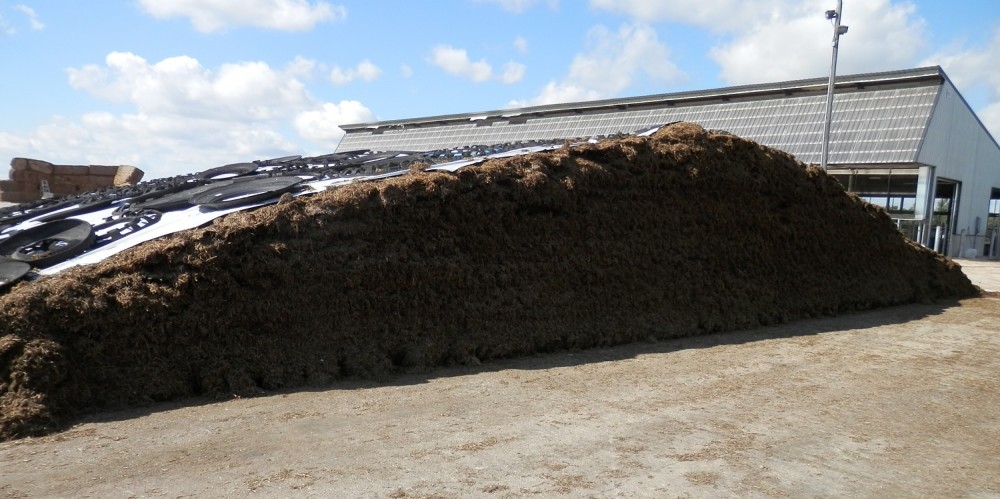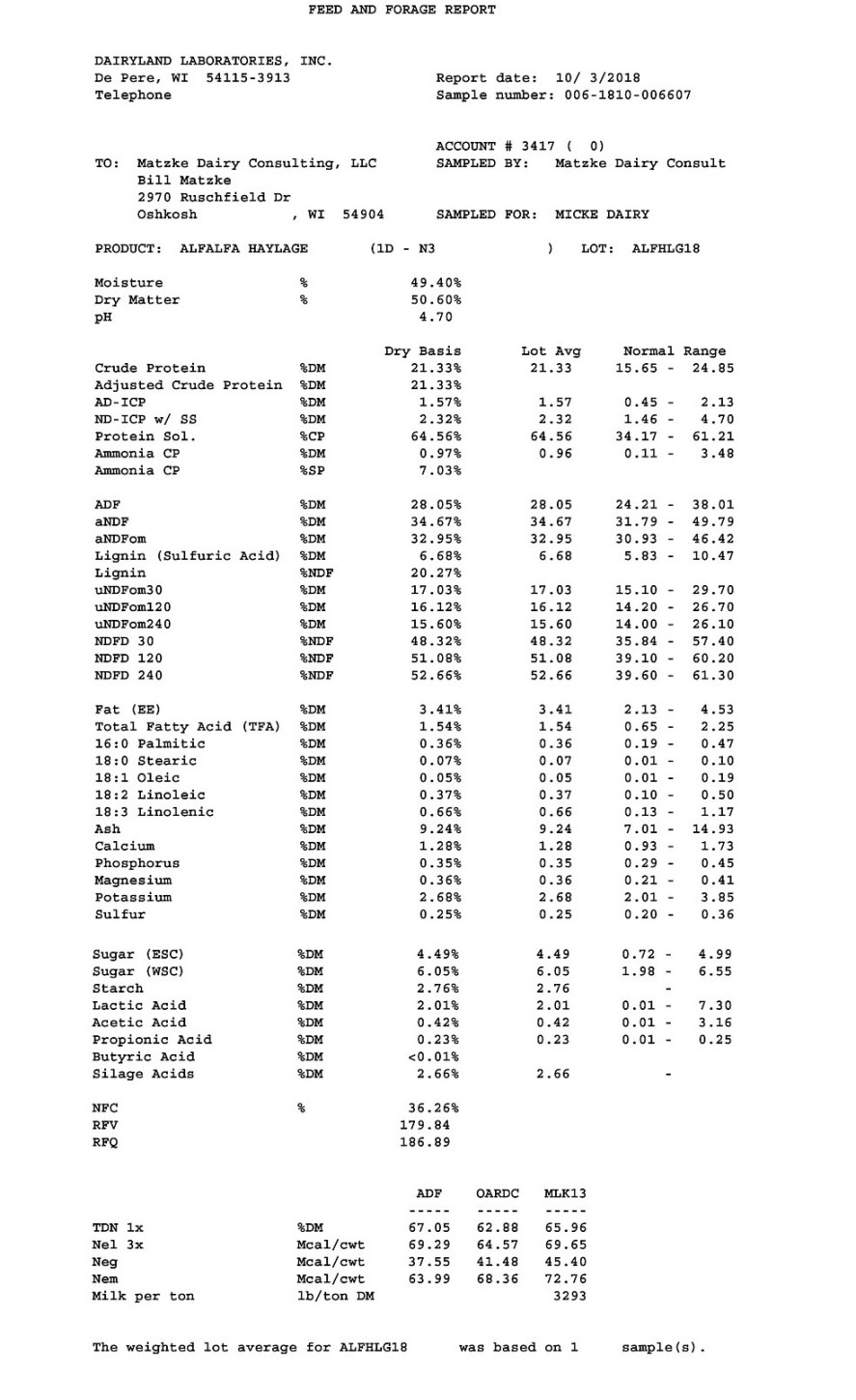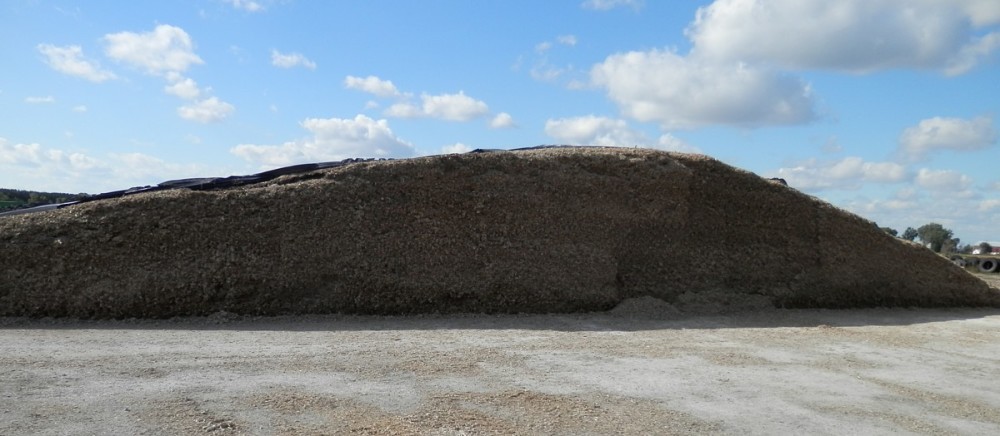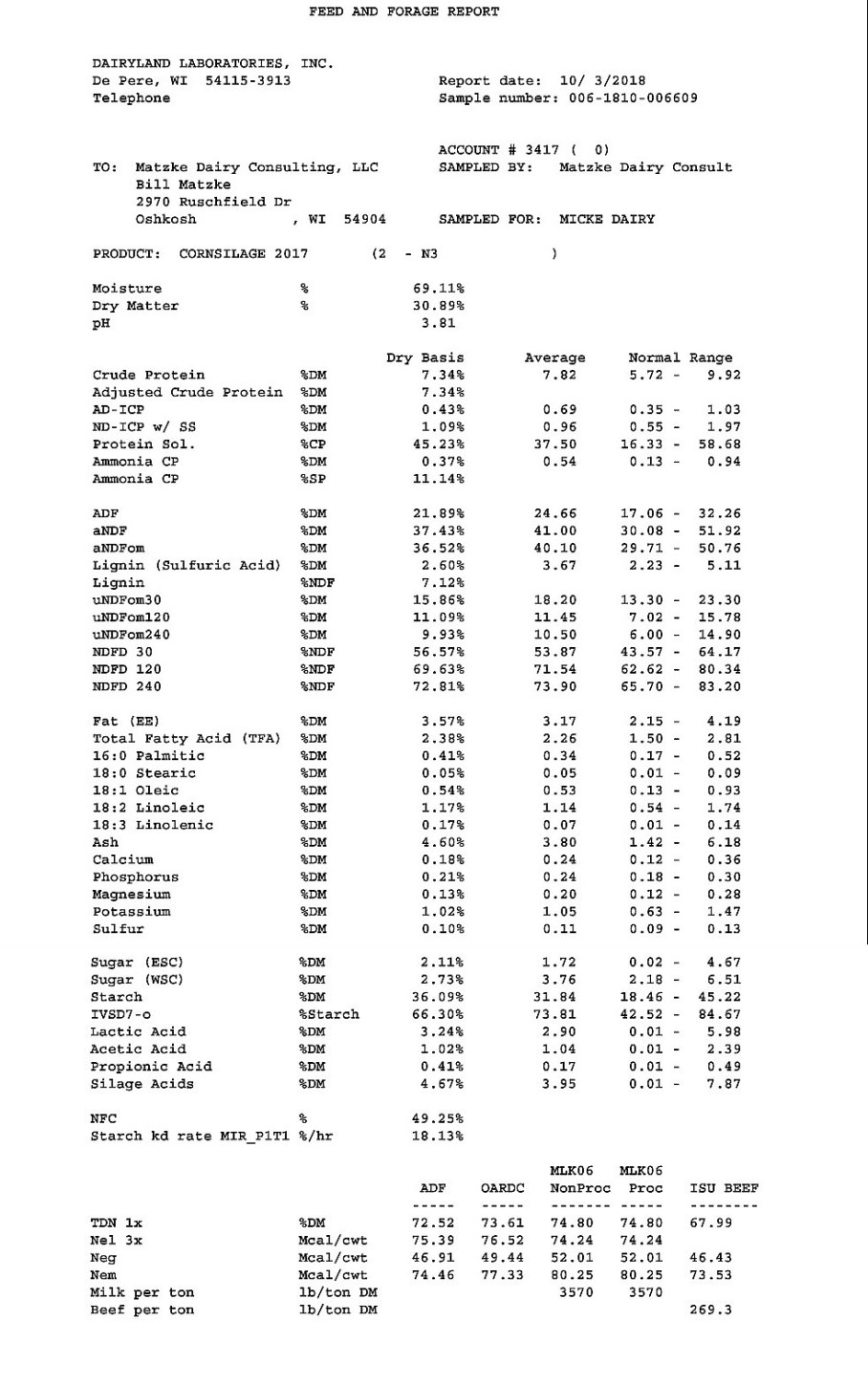 Misc….3 Pt. Quick Hitch; 2 food grade totes w/valves, spare imp. tires,

9" blower pipe,

and other good items from our combined farm estates.
A few other nice additions coming from estates---watch for updates!

Don't forget to Like Us on Facebook

and watch for the latest updates!
A great offering with many items not found very often at farm auctions. 
Now more than ever, it makes sense to shop for quality used equipment
and save the difference from new!
TERMS: Cash, good check or if unknown to auction company, bank letter of credit with state issued ID must accompany payment.   All items must be paid for at completion of sale and before removal. Number system will be used.  All items sell as is, where is.   All announcements sale day take precedence over all matters in print.
Not responsible for accidents or merchandise after it is sold.
Miller 'N Co. Auctions & Appraisals, LLC     

Gregg J Miller   Newton, WI      
WI Reg. Auctioneer #488    (920)980-4995 or -4999
Download the auction flyer here >>>>>>>>>>>
UPDATES UPDATES UPDATES

UPDATES UPDATES

UPDATES

More Outstanding high-quality equipment...

"On the Concrete" at Mickes!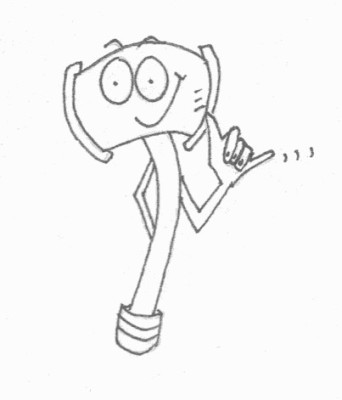 Download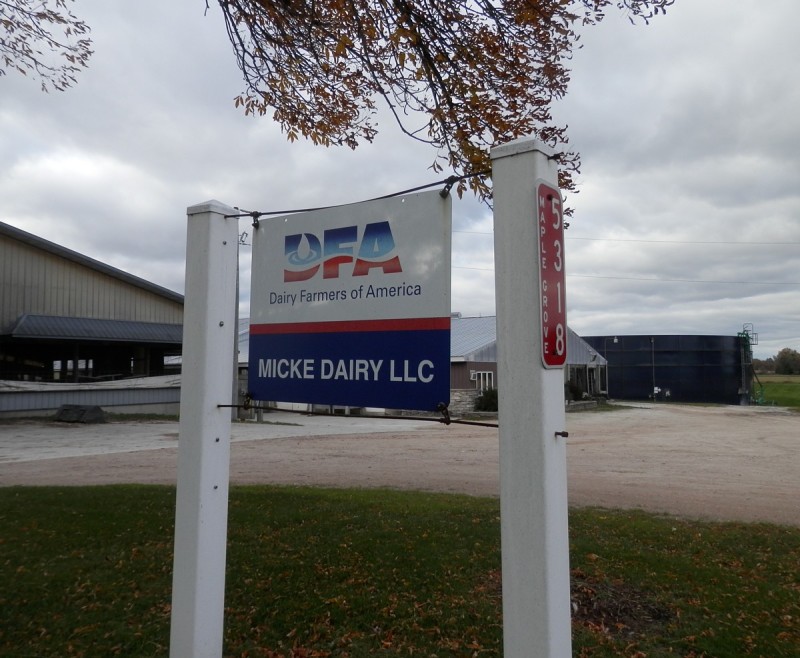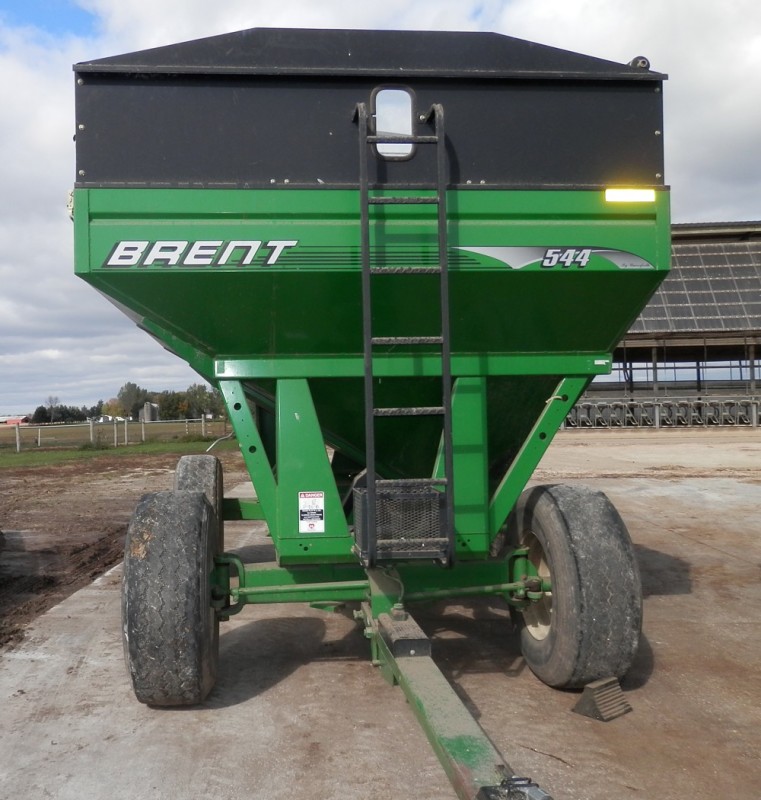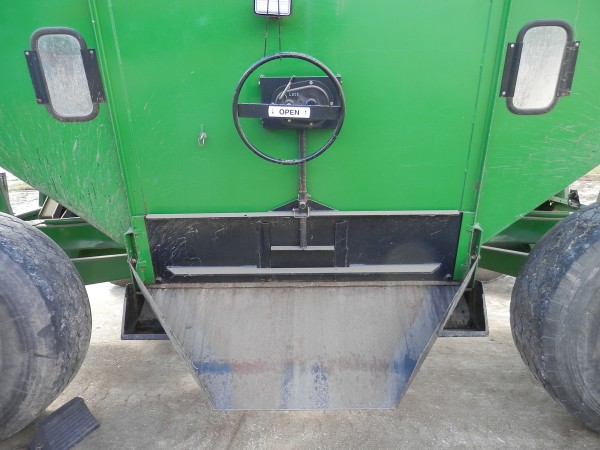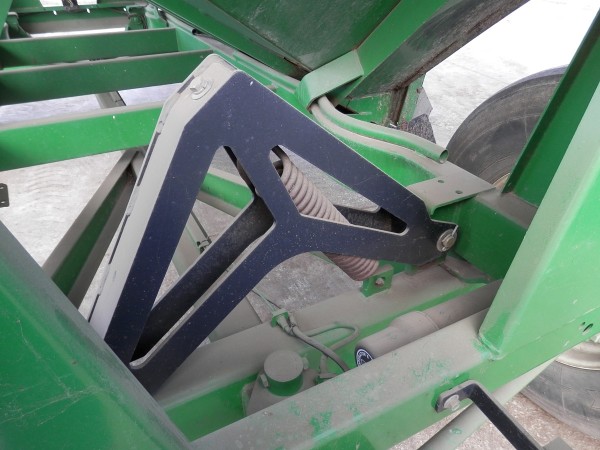 Brent 544 Gravity Box w/windows, roll tarp, big door with 2-way flow, paired to
Brent HD 8-bolt gear that has HD rear hitch, SVC brakes, and front rocking arm bolster, 425/65R 22.5 floaters--always shedded & limited life-time use!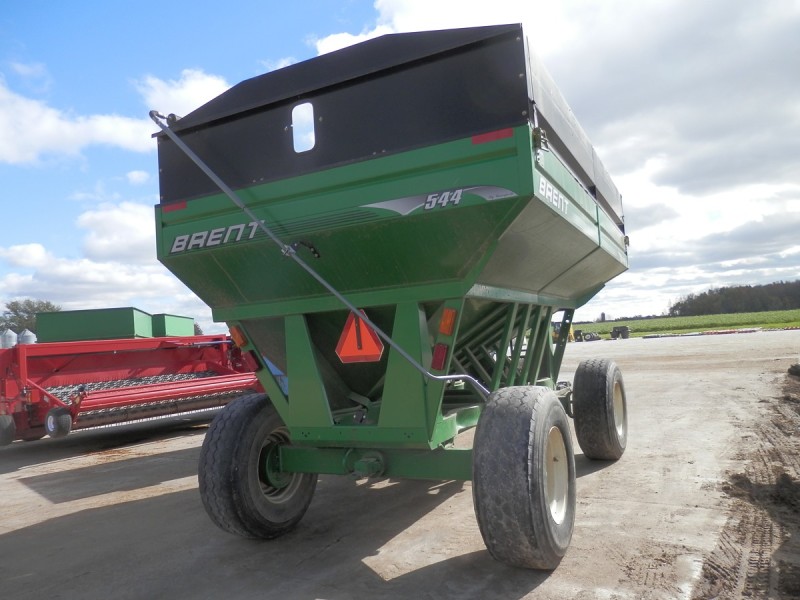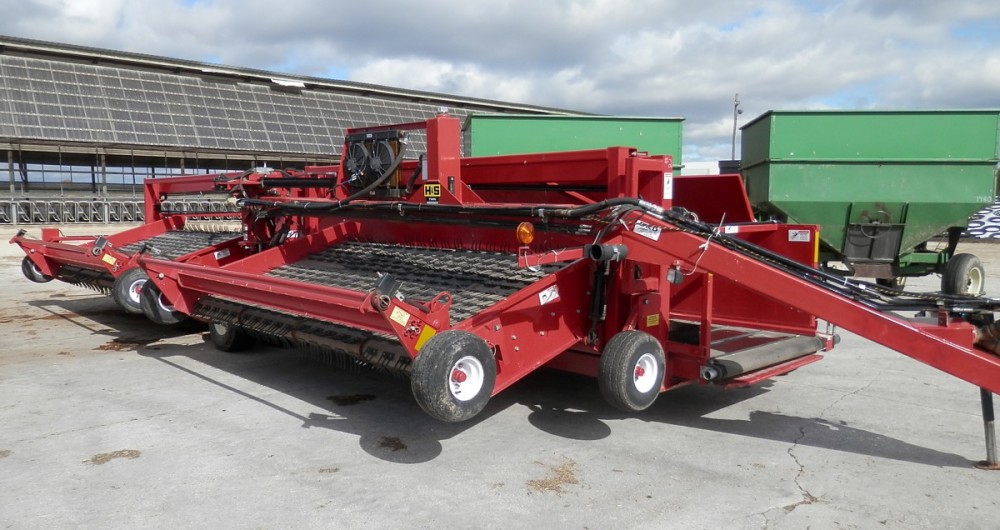 H&S Twin Merger--Twin 12' w/hyd. cooler,
Nice belts & recently through the shop---Excellent Paint & Quality!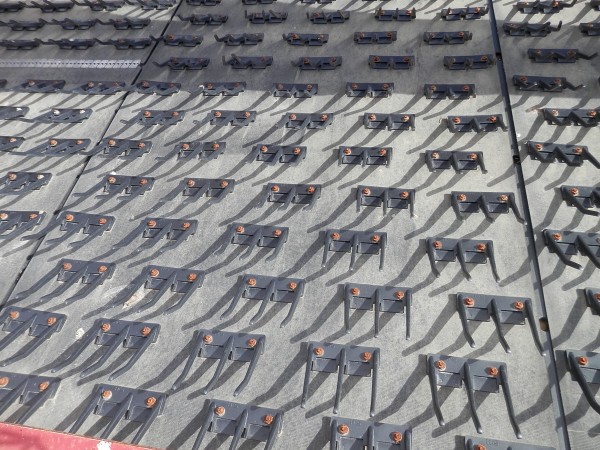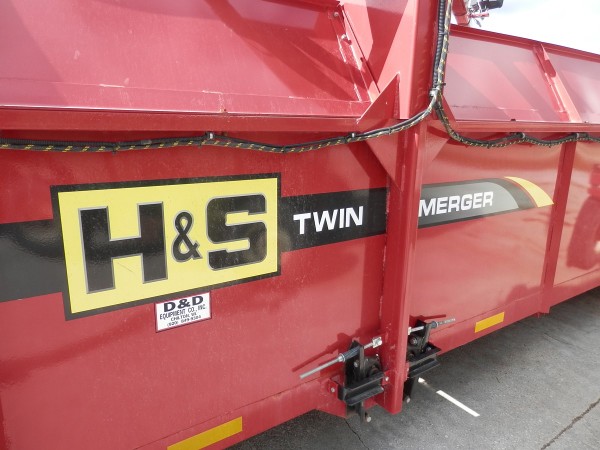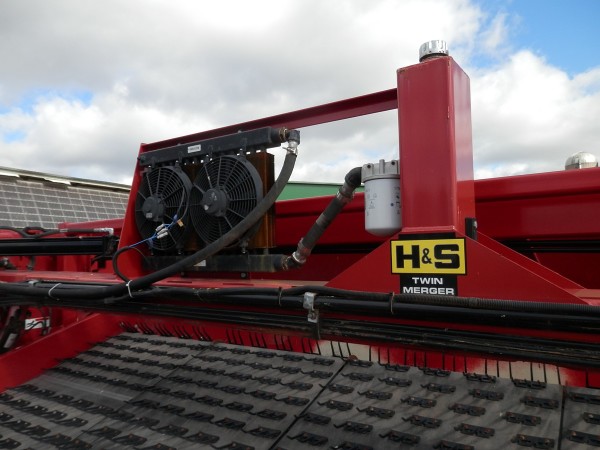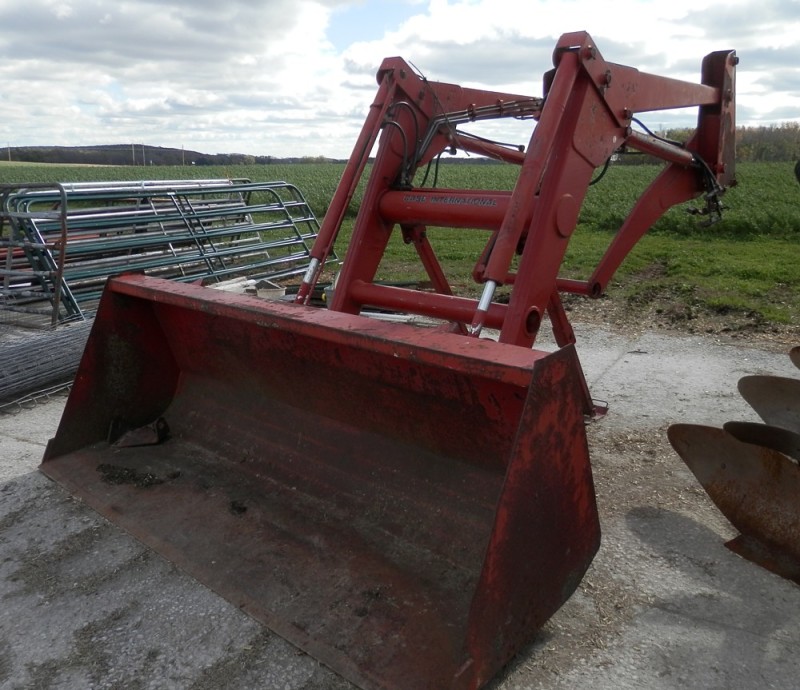 CIH 520 QT Loader, no weld, good paint, & 8' bucket.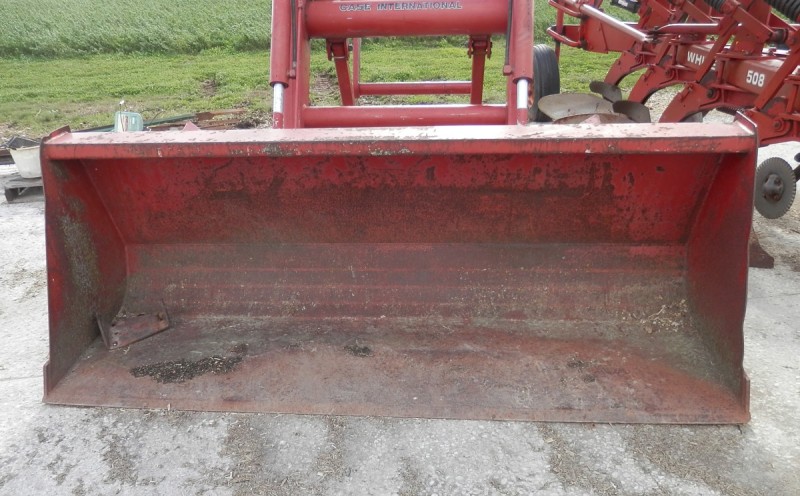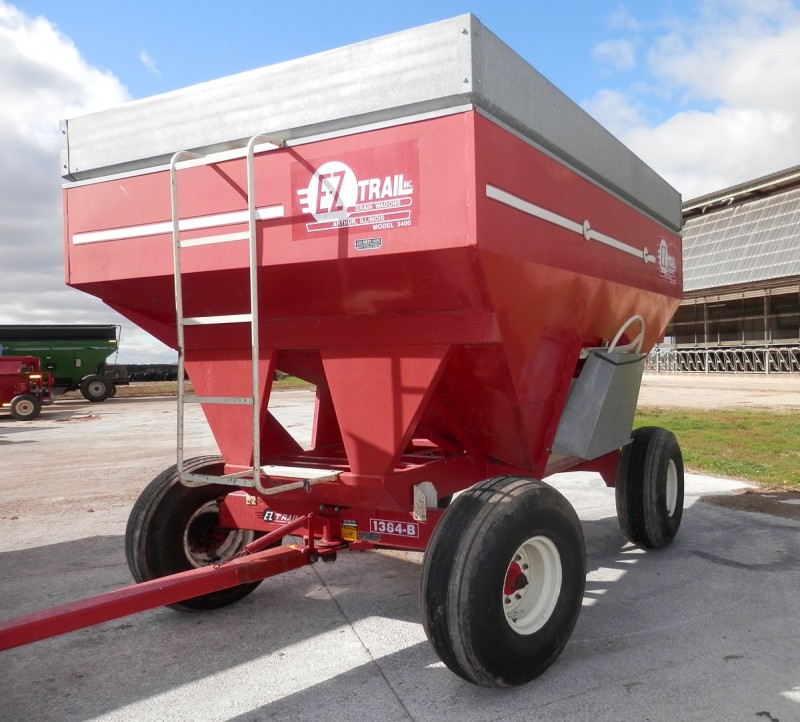 EZ Trail 3400 box & gear--also selling 4 more boxes,
Including (2) 300 bu. with one on a JD 8-bolt gear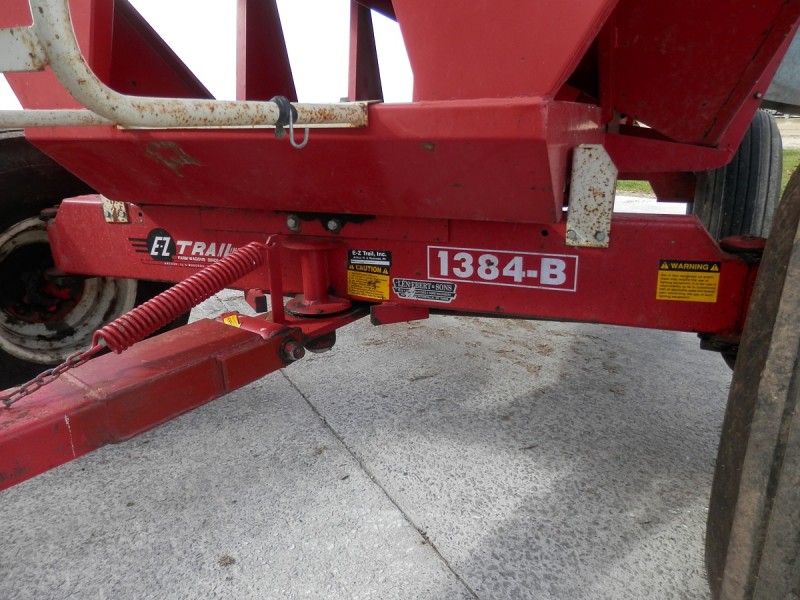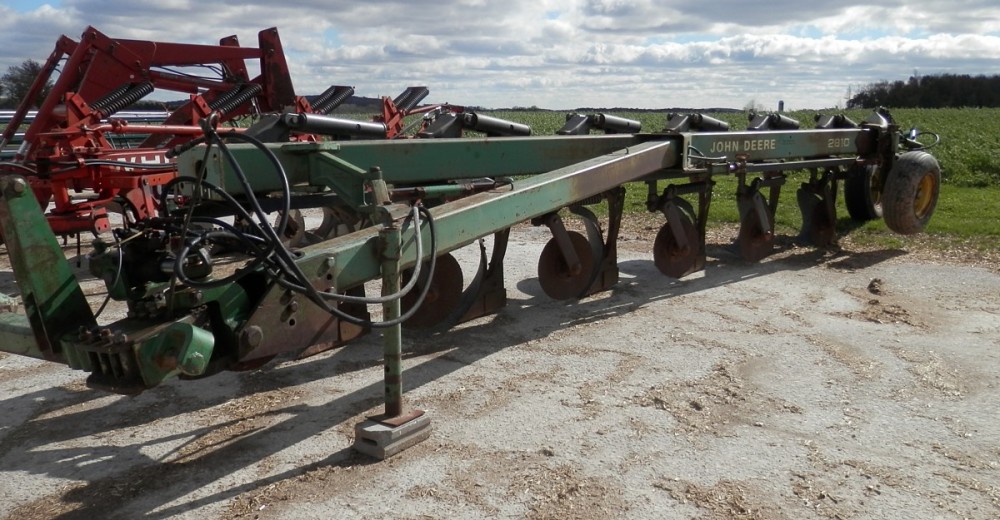 JD 2810 6X SAR Plow, Vari Width, Gauge Wheel, & Hyd. Hitch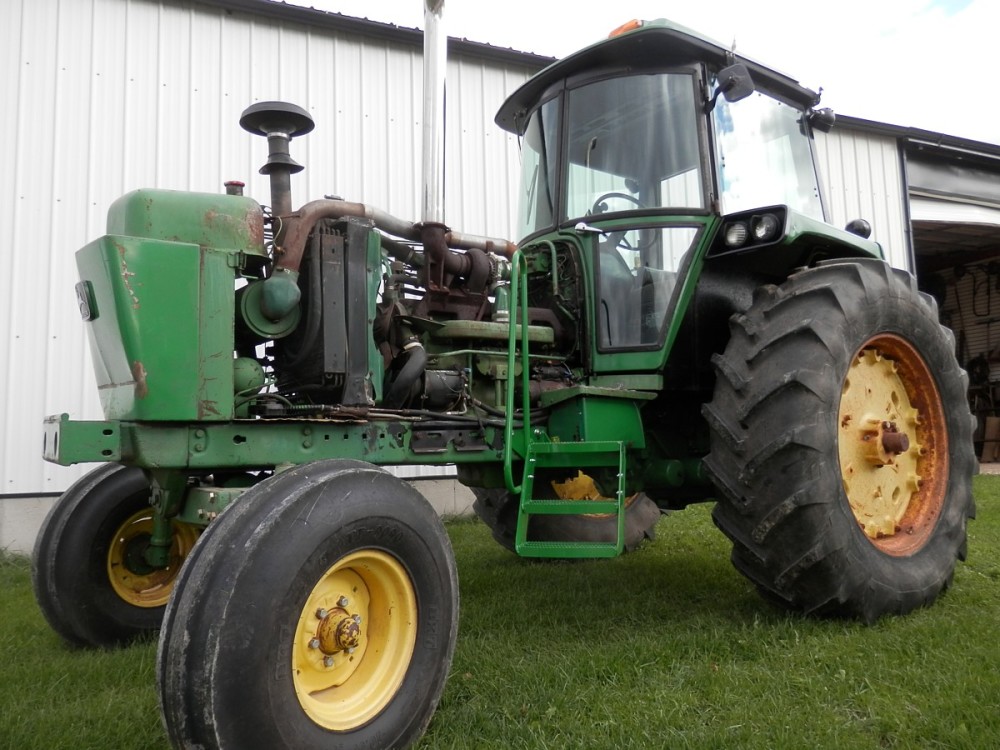 Almost ready---hood coming after suffering damage on this JD 4240 PS, SGB,
Turbo, DR, 2 shafts, 18.4R-38 (80%), newer 10.00-16 3-rib fronts, front bracket,
New Generation Step.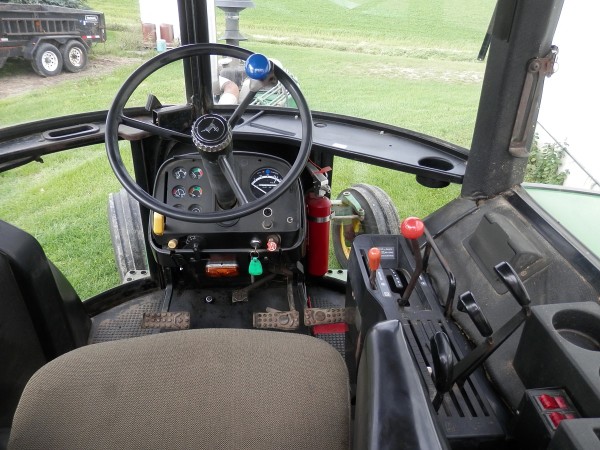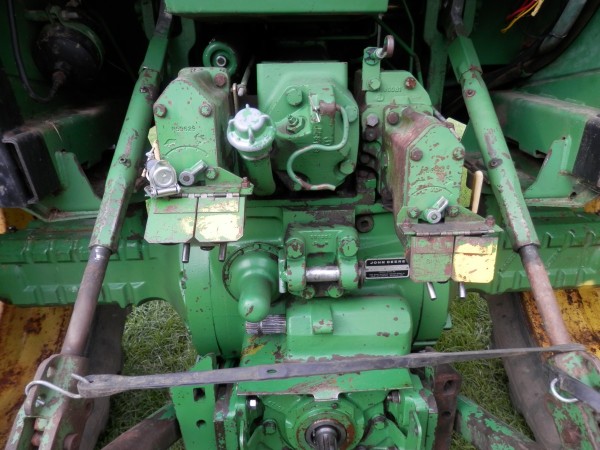 OVER 20 Skid QT Attachments....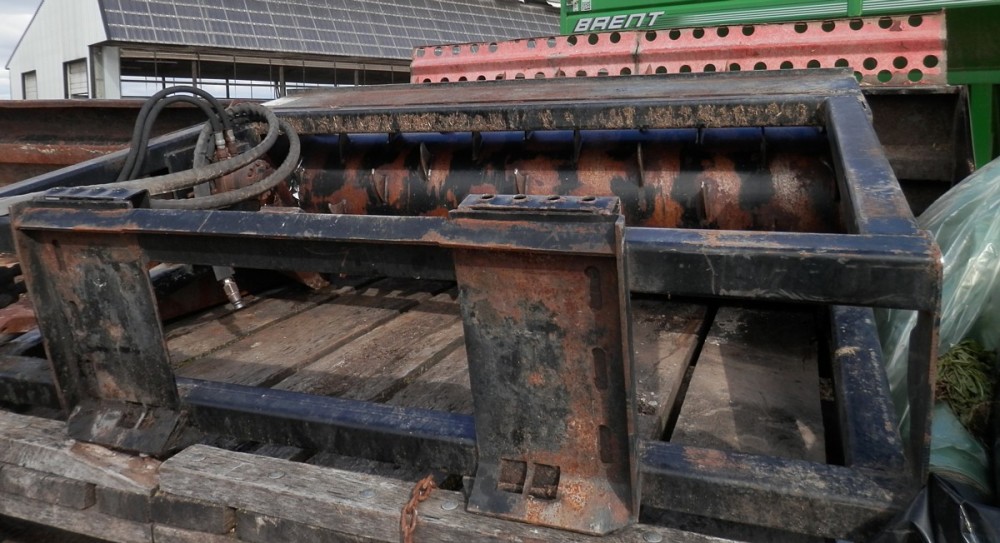 2nd facer selling---QT 6' in VG Condition!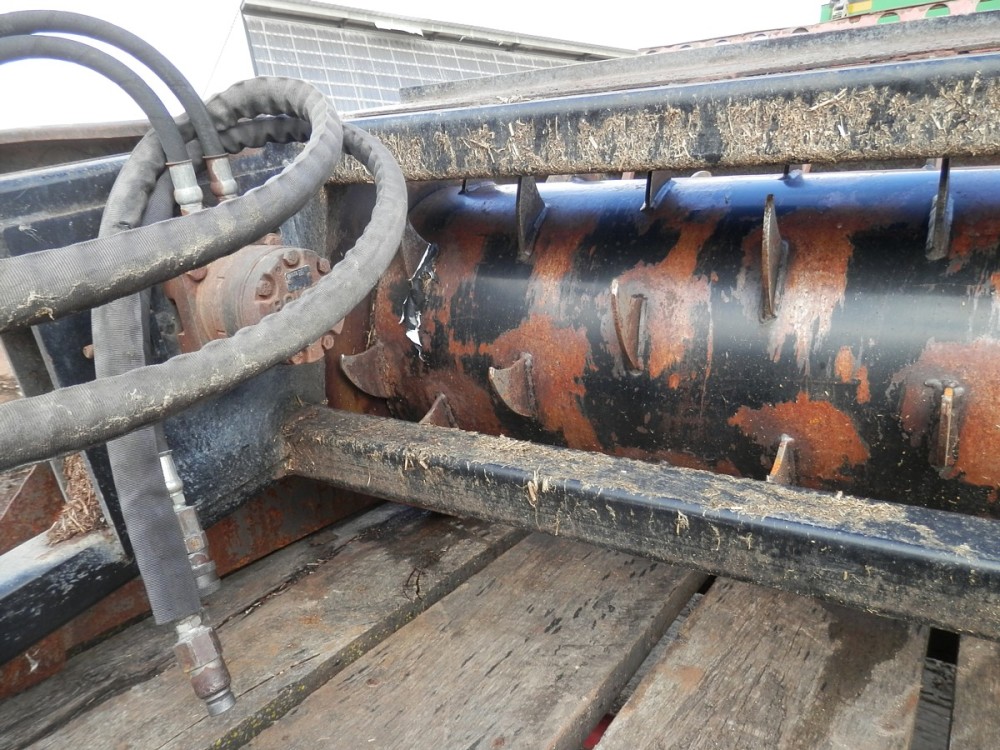 In addition to the many attachments previously listed, 6' and 8' material buckets;
Berlon 7' w/weld-on teeth; 5-tine bucket for pack or bag use;
7' QT Mensch feed push-up; 2nd set of pallet forks, and more!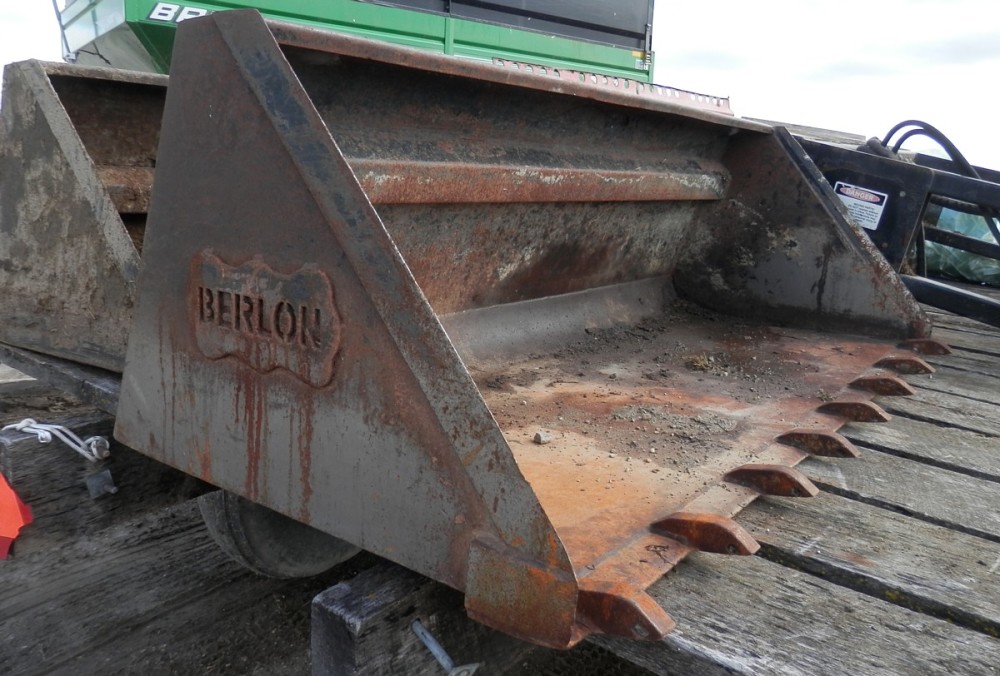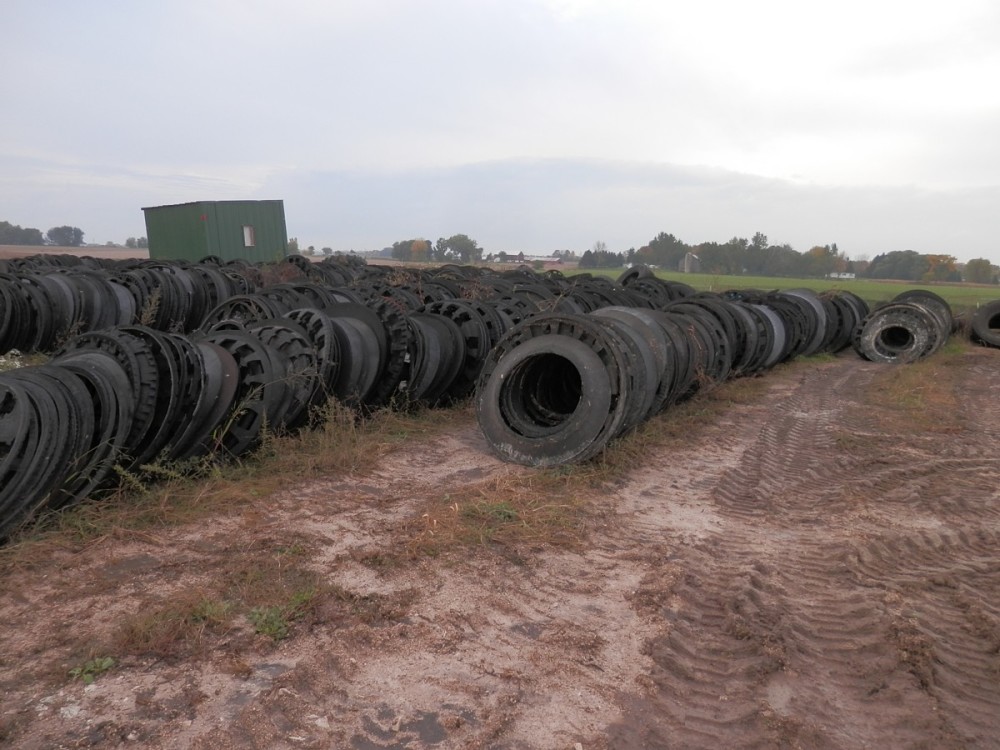 Bunker tire side walls---1800 total, sold in lots of 100
FEED UPDATE:  see the quality feed test posted earlier in the ad---

Loading available by appointment.
Other items:  J-Star Mdl. 4302 8' 2-pt. manure pit pump

Toro Zero Turn w/36" deck--needs engine work

2 foot baths; fresh cow buckets
Below---Agri Metal HM10 stationary grinder w/10 hp Baldor Motor--Nice!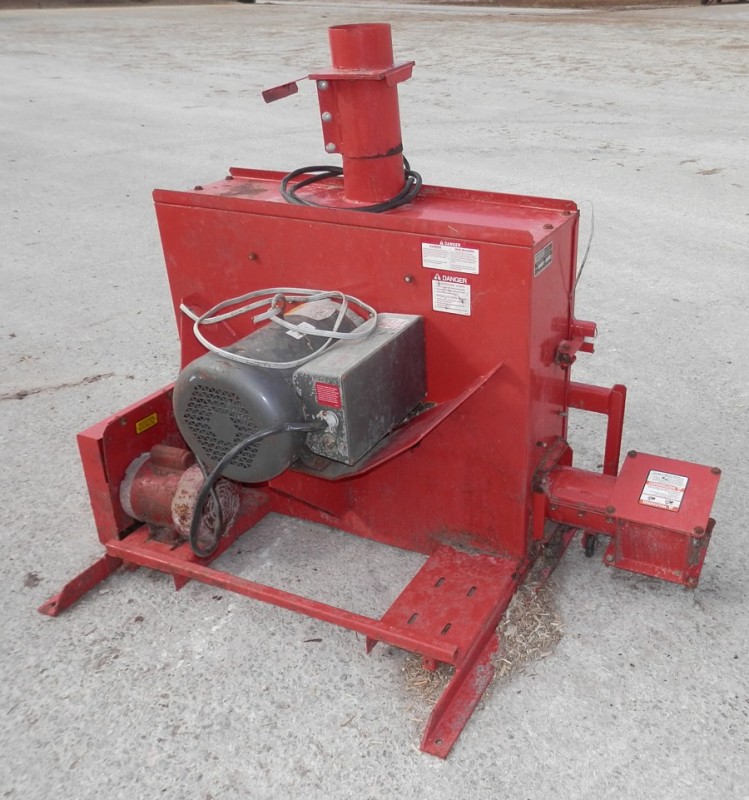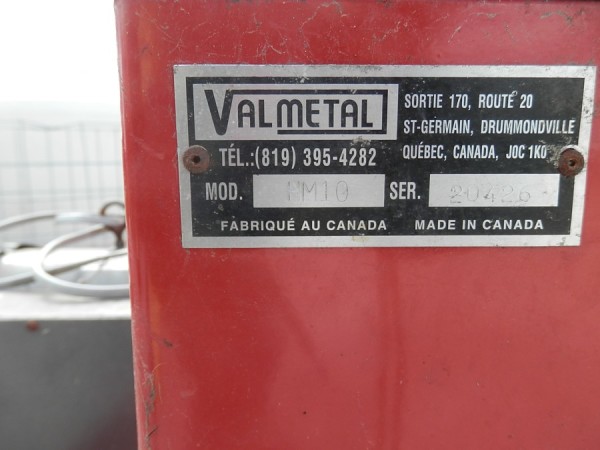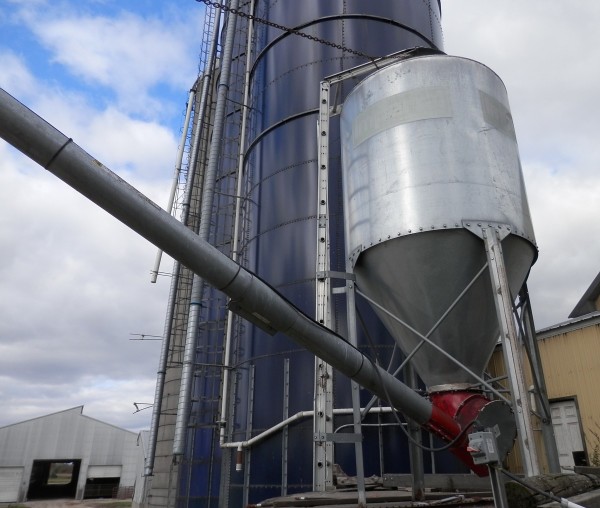 Micke #4 bin also added...approx. 4T
Watch for the last update on Facebook....
Patz 305 portable TMR Mixer

Brillion 1806 6R Stalk Shredder w/4-wheel trans. & nice smooth hood--very clean!

Kuhn Knight 8132 Pro Twin Slinger spreader, door seals tight & spreader runs good, has decent paint & 425/65R 22.5 Floaters.

'07 Bobcat S175 Skidsteer w/cab, Bob-Tach, 2 Spd. & more.

Generac 120 surge 60KW cont. generator on a factory cart

DMI Tiger II 5-sh. disk chisel

We hope to see you auction day--October 18th!